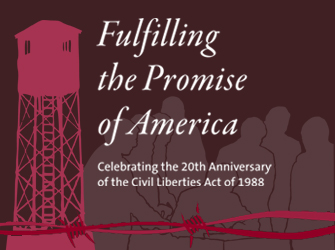 Gala Dinner Committee
Dinner Chairs
Dr. Ronald Sugar, Chairman & CEO, Northrop Grumman Corp.
Valerie Sugar
Dinner Committee Co-Chairs
Tracey Doi, Toyota Motor Sales, U.S.A., Inc.
Gene S. Kanamori, Keiro Senior HealthCare
Members
R. Thomas Decker, Strategic Resources
Ernest Y. Doizaki, American Fish & Seafood Co.
Leslie Furukawa, Gomez & Furukawa
Linda Horioka, Ernst & Young
Chris T. Inouye, Marsh Risk & Insurance Services
Bruce Ishimatsu, Loeb & Loeb
Stephen Kagawa, The Pacific Bridge Companies
Stephen Kurumada, D.D.S.
Janet Maloney, Volunteer, National Museum
Nancy Matsui, American Airlines
Isao Steve Matsuura, Bank of the West
Jack S. Morey, The J. Morey Company, Inc.
Robert Moriguchi, Volunteer, National Museum
Stephan Morikawa, American Honda Motor Co., Inc.
Richard Murakami, Volunteer, National Museum
Irene Nakagawa, Volunteer, National Museum
Andy Nakano, Jozu Catering & Consulting
Ted Namba, O.D.
Tim Noonan, Lockton Insurance Brokers, Inc.
Cindy Omiya, The Capital Group
Michael M. Ozawa, FTI Consulting
Julie Senaga, UPS
Paul Shishima, Sasaki Shishima & Co.
George Tanaka, Union Bank of California
Jeffrey D. Tom, KPMG LLP
Marge Wada, Volunteer, National Museum
Guy Watanabe, GW Capital, Inc.
Michael Wong, PricewaterhouseCoopers LLP
Thomas M. Yuki