Thurs, Sept 25 – Sun, Sept 28, 2008
Thursday, September 25, 2008 • 7:30PM
RA CHOI
Opening Film | Los Angeles Premiere
Australia, 2005, Color, DV to Digital Betacam, 118 minutes
Producer/Writer/Director: M. Frank
Cast: Paul He, Nammi Le Benson, Nina Karen Fernandez, Charles Nguyen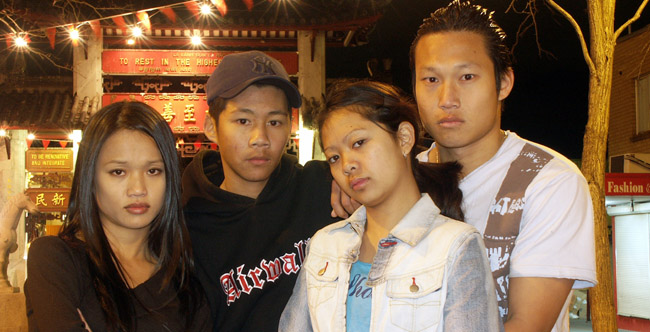 Ra Choi means "coming out to play" in Vietnamese. It is also the title of M. Frank's first feature, a docudrama that tells the story of four Asian street kids trying to make a life for themselves in Sydney. Torn by the effects of poverty and drug use, each of our protagonists fights for a level of existence that most of us take for granted. A fascinating examination of street youths with an Australasian context, Ra Choi presents a perspective that has almost never been seen in terms of transcontinental Asian identity. Filmmaker M. Frank won the Australian Writers Guild award in 2005 and subsequently made the feature with his own savings so he could preserve the integrity of the film's uncompromised content and character. Ra Choi is an admirable independent feat that puts in focus Asian immigrant youths on the edge.
Ra Choi is preceeded by Jenny Tran (Not Her Real Name), a comical short by Aldo Velasco based on a real life Asian American female ecstasy dealer, portrayed in a hilarious and brilliant turn by Suzy Nakamura.
A light reception will follow program.