Sponsorship Opportunities
For sponsorship and digital ad opportunities, download the Sponsors Menu.
For more information about the 2020 Gala, e-mail galadinner@janm.org, or call 213.830.5641.
Signature Sponsors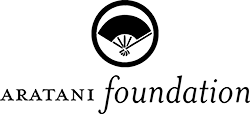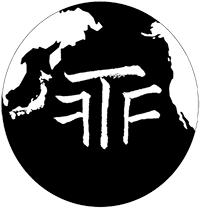 Terasaki Family Foundation


Diamond Sponsors
George Sugimoto / Sugimoto Family Foundation
The Yuki Family
Emerald Sponsors
Capital Group / Kari Nakama / Kristine Nishiyama
Platinum Sponsors
ABC Stores
Doizaki & Sons
Bob & Carolyn Fujioka
Gonsaku & Mine Ito Family
Ito-En (North America) Inc.
The Kagawa Foundation
Nikki Kodama & Family
Randall Lee & Stella Jeong
Mitsubishi Corporation (Americas)
Susan Morita & Alan Matsumoto
Mr. Takayoshi Oshima c/o Allied Telesis, Inc.
Peck / Mizokami Family
Guy & Audrey Watanabe
Yamagata Foundation
Gordon Yamate & Deborah Shiba, DDS
Gold Sponsors
Acacia Wealth Advisors at HighTower
American Honda Motor Co., Inc.
Julie Azuma & Gary Moriwaki
Bank of America
Cooley LLP / Koji Fukumura & Angela Hansen
EY
Leslie Furukawa & John Hayashi
Kenneth & JoAnn Hamamura
Island Insurance Foundation
King's Hawaiian
The Kuba-Fujioka Family
Lockton Insurance Brokers, LLC
Dr. Ronald S. Matsunaga
Okada Family Foundation
Supervisor Mark Ridley-Thomas
Wendy Shiba & Lawrence Pittman
Sumitomo Corporation of Americas
Silver Sponsors
Aon
Arizona State University
Linda Horioka
The J. Morey Company, Inc. Insurance Agents & Brokers
Kinecta Federal Credit Union
Stephen Kurumada, DDS
Deni & Norman Mineta
Miyako Hotel Los Angeles / Kintetsu World Express (U.S.A.), Inc.
Bob & Akiko Moriguchi
John Nishizu Family (Westmont Corp.)
Quigley & Miron
The Rafu Shimpo
Remembering Frank & Helen Yamakoshi
Remembering Reiso & Shizuka Miyamoto
Sheppard, Mullin, Richter & Hampton LLP
SoCalGas
Sushi Gen
Community Sponsors
California Community Foundation
Heart Mountain Wyoming Foundation
Japanese American Bar Association
KEIRO
Little Tokyo Historical Society
Little Tokyo Service Center
The LR Foundation
Okura Mental Health Leadership Foundation
Pasadena City College
Servco Foundation
Bid for Education Leaders
Nikki Kodama & Family
Bob & Carolyn Fujioka
Linda Horioka
Okada Family Foundation
The Yuki Family
As of April 17, 2020