Make an Egg Shaker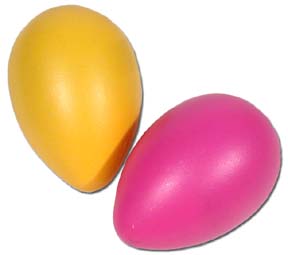 You'll need:
Plastic split Easter egg
Dry rice or small beans (like lentils)
Glue
1. Fill Easter egg with a small amount of dry rice or beans. Close and shake to test sound. Remove or add rice/beans to improve sound. Remember, don't overfill egg or the sound will be dull.
2. Once you like the sound, apply a small amount of glue along rims of egg halves. Quickly close egg and hold together until glue dries.