Beyond the Japanese Garden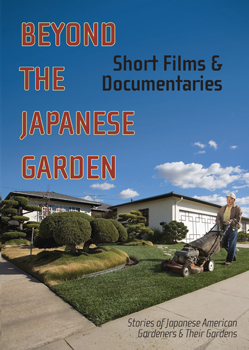 A collection of short films and documentaries:



Mamo's Weeds is a short film written by acclaimed mystery writer Naomi Hirahara that tells the story of a gardener besieged by a destructive weed epidemic and a series of phone calls from a mysterious woman. Searching for answers, he travels from the Southern California Gardeners' Federation to a Little Tokyo chop-suey house to the lawns of Japanese American neighborhoods, only to discover that the weeds are keys to both his past and future.



Two documentaries, "Sam" and "I Don't Think I Said Much" provide rare glimpses into the lives of two Southern California Japanese American gardeners in the 1970s.



Collection of mini-documentaries of Japanese American gardeners and gardens.



Slideshow of artifacts and photographs from the Landscaping America exhibition.


Produced in conjunction with the
Landscaping America: Beyond the Japanese Garden
exhibition.
This production is available for purchase at the Museum Store.
---
Video Clip