WHOSE AMERICA? WHO'S AN AMERICAN?
REFLECTIONS ON AN EXCEPTIONAL OPPORTUNITY
By Judith Rice-Jones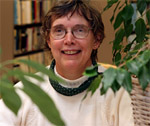 Diversity has become a required topic on college campuses but it does not always lead to the comprehensive acceptance and understanding of all groups that one might expect. Often special interests dominate and discount, if not actually disparage, certain groups as possessing more 'privilege' than other groups. Having attended high school in Hawaii and graduate school in Los Angeles, I have known many Asian students and have been astonished to see that group frequently not included and viewed as 'privileged.' A recent article in the New York Times, June 10, 2008, dispelled that myth, Myth of the Model Minority, at least for those who read the article.
For these reasons, I was curious to attend the Denver conference to see how yet another group framed the discussion about diversity and inclusion. My curiosity was more than repaid with one of the most inspirational events of my life.
Undoubtedly the most valuable insight I gained from the conference was the importance of marrying the social science research about prejudice and intolerance with the historical record. One of my colleagues, Tom Pyszczynski, has been widely published for his research in terror management. He has identified a primitive, atavistic part of all of us which, when consciously or unconsciously in presence of a perceived threat, leads us to intolerance toward any who are not 'of our group' whether that be based on religion, race, or any other factor. I've always been disturbed by what I saw as the involuntary, mechanistic, nature of this response. Social psychologists describe it as a below the level of consciousness behavior. To me, these articles lacked the humanistic connection to reason and cognition. IF we are aware of such a response, can not our reason help us move beyond such responses? I also recently read the work of an earlier social psychologist, Clare Graves, who described a series of stages of human development. At various times in our lives we may regress to earlier stages or continue to advance.
"… what I am saying is that when one form of existence ceases to be functional for the realities of existence then some other form, either higher or lower in the hierarchy, is the better form of living. I do suggest, however, and this I deeply believe is so, that for the overall welfare of total man's existence in this world, over the long run of time, higher levels are better than lower levels and that the prime good of any society's governing figures should be to promote human movement up the levels of human existence."— Dr. Clare W. Graves
The work of Professors, Pyszczynski and Graves in combination with the study of history, offers the best combination for insuring that all understand how even well-educated and thoughtful people can regress to a lower stage when confronted with a perceived threat. I believe if both the social psychology and the history were taught in our schools, we would have more hope for moving beyond the type of visceral 'terror management' that we still see in our world today.
July 3. Tour to Camp Amache. I am familiar with the Camp through the work of numerous students over the past decade who have completed projects for regional History Day competition based on the camp. Undoubtedly most of my knowledge of Amache was from what I had learned as a History Day judge. It was disconcerting to see visitors at the event deny that there had been any such camps in Colorado.
By good fortune, my seat mate for the long bus ride was a Japanese American city planner from Los Angeles. It was from her that I learned that California had the legislative wisdom to enact a Senate Bill to identify and preserve the remaining "Little Tokyos" in California and that she was in the Redevelopment Office in Los Angeles working on this project.
The facilitators on our bus were excellent and had everyone introduce themselves and say why they were visiting. There were a number of multi-generational family groups coming to see where family members had been interned as well as a number of actual internees—most quite elderly. This was the beginning of an exceptionally moving day.
Arriving at the Granada High School for lunch and an introductory overview I had the great good fortune to eat lunch with one of the curators of the Tenement Museum in New York City and to learn about the International Coalition of Sites of Conscience, "…it is the obligation of historic sites to assist the public in drawing connections between the history of our sites and their contemporary implications. We view stimulating dialogue on pressing social issues and promoting humanitarian and democratic values as a primary function." I had no idea such an organization existed and was impressed with the concept and its outreach.
A small display area from the Camp allowed one to get a superficial glimpse of what life might have been like in the camp. Again I had the opportunity to visit with Bonnie Clark, an archeology professor from DU who had been working at the site with a group of her students. Interested in the history of agriculture in Colorado I had already heard that the Camp is credited with introducing a number of new crops in southeastern Colorado. Now I learned from her that an archeobotanist was coming to identify the phytoliths which would tell us even more about what was grown at and around the camp.
A presentation by current and former high school students at Granada demonstrated the depth of the understanding these students from rural Colorado have gained from their work on learning and telling the story. Some had even recently traveled to Japan. In comparison with their counterparts in other rural schools, these students have been privileged to have primary testimony from the site and its visitors into a dark period of American history. This experience will change them forever and make them more attentive citizens.
Finally we were ready to actually visit the camp. Very little remains other than foundations and a cemetery. The area is on a slight rise in a fairly desolate area characterized by very few trees and lots of sage brush and cactus. The archeology students had marked paths and sites where common household items had been found. They noted particularly the doorway gardens which residents had managed to construct using broken bricks and bits of stone, forming raised beds outside the doorways. Most startling of all was the small garden where they had excavated a pond, built a small bridge and stocked the pond with koi. Again this garden had been built with found and recycled materials and was a testimony to the residents' appreciation of nature and beauty. As a Master Gardener I had read a wonderful book last year, Defiant Gardens: Making Gardens in Wartime by Kenneth I. Helphand. Now I was seeing, first hand, that resilient spirit which enabled the internees to create beauty in this raw, institutional setting.
The last stop at the Camp cemetery included a Buddhist memorial service. It was the first such service I've attended and I found the chants beautiful though incomprehensible due to the language difference. When the Buddhist priest switched to English and recited a poem by Emily Dickinson, I was suddenly returned to the present moment.
On July 4th, I began the day with the recollections and beautiful watercolors of Lily Havey, whom I have discovered, has shared images of her work with the Colorado State Archives so those researching Amache can find these visual recollections of a young internee. Her story about envying the jack rabbits who could hop their way to Kansas while she, behind barbed wire, wouldn't have this privilege until over 50 years later when she returned to the camp with her son who drove her to Kansas.
Professor Limerick never disappoints and her talk on correcting the past was informative, thought provoking and moving as she dissolved in tears while reading the introduction to the Declaration of Independence. While identifying the difficulties of truth and reconciliation, she also emphasized that July 4 th should have much greater depth, an occasion to 'renew our vows' and remember the values on which our country was founded. She urged those in the audience to 'Forgive and remember, not to 'endorse a check and start the amnesia.' She reminded us that the strength of American democracy lays in the ability to redress wrongs although we are painfully slow at doing so.
"Boredom ranks high among my list of awful fates, and, in those terms, spending all one's time in the company of the like-minded is a trail to a sorry end. Getting to know strangers is one of the great adventures of life. And getting to know our opposites, the people we thought we had thoroughly categorized and placed in storage, is an even greater adventure, a priority use for our limited time on this planet. Two hundred years ago, Thomas Jefferson and John Adams fought so fiercely over the politics of the early Republic that they ceased to speak or write to each other. Late in life, they reconciled and launched into a vigorous correspondence. 'My friend, we must not die until we have explained ourselves to each other,' Adams wrote to Jefferson. Democrats and Republicans, liberals and conservatives, let us have lunch. Let us take pleasure in each other's company, and in the act of explaining ourselves." Patricia Nelson Limerick
Other sessions which I found excellent included one for educators based on a curriculum under preparation. The use of visual materials was especially effective. As a long time League of Women Voters member I found the presentation and discussion of the Patriot Act to be inspirational and appreciated one of the speaker's identification of librarians as the ONLY group that has consistently spoken out against the act.
On a strictly personal note, I had never heard taiko drumming before and loved it. Had also not read the speakers' biographies closely and was struck by the voice and general appearance of George Takei whom I suddenly realized was ZULU! One of the reference librarians at UCLA I knew when in grad school had written two of the early episodes.
As a result of this conference, I will be installing a library exhibit using the conference title and material I collected at the conference. If it would be of interest, I would be happy to send pictures of the exhibit when it is installed later this fall. I am sharing my experience with folks on our diversity committee as well as with the students in my Freshman Seminar class. I've purchased and read Principled Politician and encouraged others to read it as well.
America is made up of men and women from the four corners of the earth, of every racial origin and nationality. It is truly the melting pot of the world. There is no place here for the man who thinks that his people or those who speak his language are in turn entitled to preference over any others. When we reach the United States, we have been transformed into new people, and we have left behind us everything but our memories and our relatives. We have become new men and women with new interests and new devotions and new loyalties. Ralph Carr
I am proposing that rather than base diversity awards on figures from outside our own local history, that we look to the history of our own state in identifying those, like Governor Carr, in whom reason and justice dominated over atavistic impulses.
Thank you so very much for this wonderful opportunity. I am also heartened to know that there are so many ongoing efforts to address intolerance.
Judith Rice-Jones, Social Sciences and Art Librarian, Kraemer Library, University of Colorado at Colorado Springs. P.O. Box 7150, Colorado Springs, CO, 80933-7150. 719.262.3175. jricejon@uccs.edu
Judith Rice-Jones is the Social Sciences and Art Librarian at the University of Colorado. Her graduate degrees are in French literature, art history and library and information science. Active in her community through the League of Women Voters, First Congregational Church, she is particularly interested in historic preservation and sustainable agriculture.