Current Exhibitions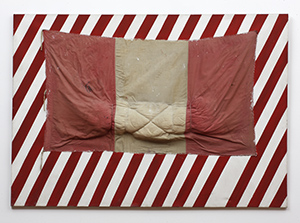 Transpacific Borderlands: The Art of Japanese Diaspora in Lima, Los Angeles, Mexico City, and São Paulo
September 17, 2017 - February 25, 2018
Transpacific Borderlands: The Art of Japanese Diaspora in Lima, Los Angeles, Mexico City, and São Paulo will examine the experiences of artists of Japanese ancestry born, raised, or living in either Latin America or predominantly Latin American neighborhoods of Southern California. Their methods of making art are diverse, from traditional to experimental, and the work itself illustrates perspectives of the Japanese Latin American experience directly, metaphorically, and/or abstractly. The exhibition will show how homeland, ethnic communities, racial mixing, and cosmopolitanism inform the creativity and aesthetics of this hybrid culture. It will also provide a visual record of contemporary Japanese Latin American art and contribute to the understanding of identity in a world where the meaning of race and ethnicity are constantly evolving.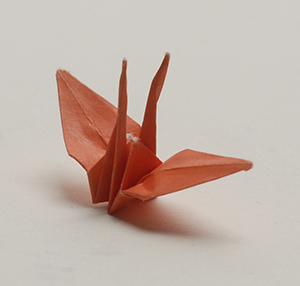 Sadako's Crane
ongoing
SPECIAL DISPLAY
Born in Hiroshima, Japan, Sadako Sasaki was two years old when the atomic bomb was dropped on the city. When she was twelve, she contracted leukemia and was hospitalized. One of her roommates at the hospital told her about the Japanese belief that anyone who folds one thousand cranes would be granted a wish, so Sadako began folding cranes with the hope of recovering from her disease. Sadly, although she folded 1,300 cranes, she died on October 25, 1955.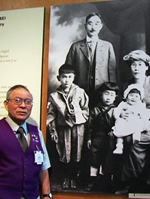 Common Ground: The Heart of Community
ongoing
Incorporating hundreds of objects, documents, and photographs collected by the Japanese American National Museum, this exhibition chronicles 130 years of Japanese American history, beginning with the early days of the Issei pioneers through the World War II incarceration to the present.