Current Exhibitions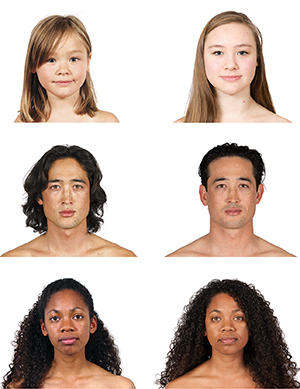 hapa.me – 15 years of the hapa project
April 7 - October 28, 2018
Artist Kip Fulbeck continues his project, begun in 2001, of photographing persons who identify as "hapa"—of mixed Asian/Pacific Islander descent—as a means of promoting awareness and positive acceptance of multiracial identity. As a follow-up to kip fulbeck: part asian, 100% hapa, his groundbreaking 2006 exhibition, hapa.me pairs the photographs and statements from that exhibition with contemporary portraits of the same individuals and newly written statements, showing not only their physical changes in the ensuing years, but also changes in their perspectives and outlooks on the world.
In addition, hapa.me includes portraits of hundreds of new participants and an interactive section where viewers can join the community by having their portrait taken and writing their own personal statement.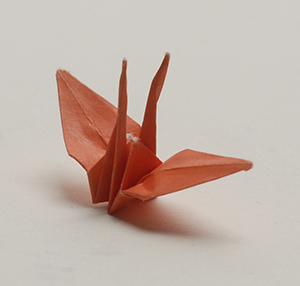 Sadako's Crane
ongoing
SPECIAL DISPLAY
Born in Hiroshima, Japan, Sadako Sasaki was two years old when the atomic bomb was dropped on the city. When she was twelve, she contracted leukemia and was hospitalized. One of her roommates at the hospital told her about the Japanese belief that anyone who folds one thousand cranes would be granted a wish, so Sadako began folding cranes with the hope of recovering from her disease. Sadly, although she folded 1,300 cranes, she died on October 25, 1955.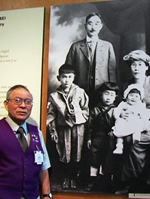 Common Ground: The Heart of Community
ongoing
Incorporating hundreds of objects, documents, and photographs collected by the Japanese American National Museum, this exhibition chronicles 130 years of Japanese American history, beginning with the early days of the Issei pioneers through the World War II incarceration to the present.