Current Exhibitions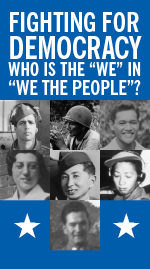 Fighting for Democracy: Who is the "We" in "We, the People"?
August 10, 2019 - January 5, 2020
We, the people, shape democracy;
I, too, can shape democracy;
Those who have struggled for freedom and equality have extended democracy's reach for all.
Fighting for Democracy: Who is the "We" in "We, the People"? is an experimental exhibition based on these fundamental principles. It features seven real people and traces their stories throughout the pre-war, World War II, and post-war periods as examples of the millions of Americans whose lives were affected by the war and how each sought equal rights for their families and communities.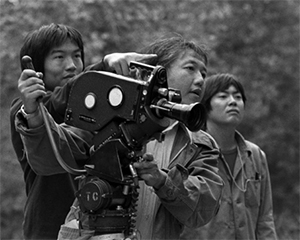 At First Light: The Dawning of Asian Pacific America
May 25 - October 20, 2019
A co-production of Visual Communications (VC) and the Japanese American National Museum, At First Light: The Dawning of Asian Pacific America is a multi-media exhibition that explores and celebrates the emergence of a politically defined Asian Pacific American consciousness and identity.
The exhibition chronicles the transformation of the un-American categorization of "Oriental" to the political identity of "Asian Pacific American" that rejected racist stereotypes, stood up for human rights, recovered lost histories, and created new cultural expressions. The exhibition draws from hundreds of thousands of photographs and more than 100 videos in the collections of VC, the first Asian Pacific American media organization in the country, which formed in Los Angeles in 1970 to capture and cultivate the newfound unity that was Asian Pacific America. In the present-day climate of xenophobia and racial profiling, At First Light seeks to strengthen current resistance and resolve by evoking the legacy of Asian Pacific American activism.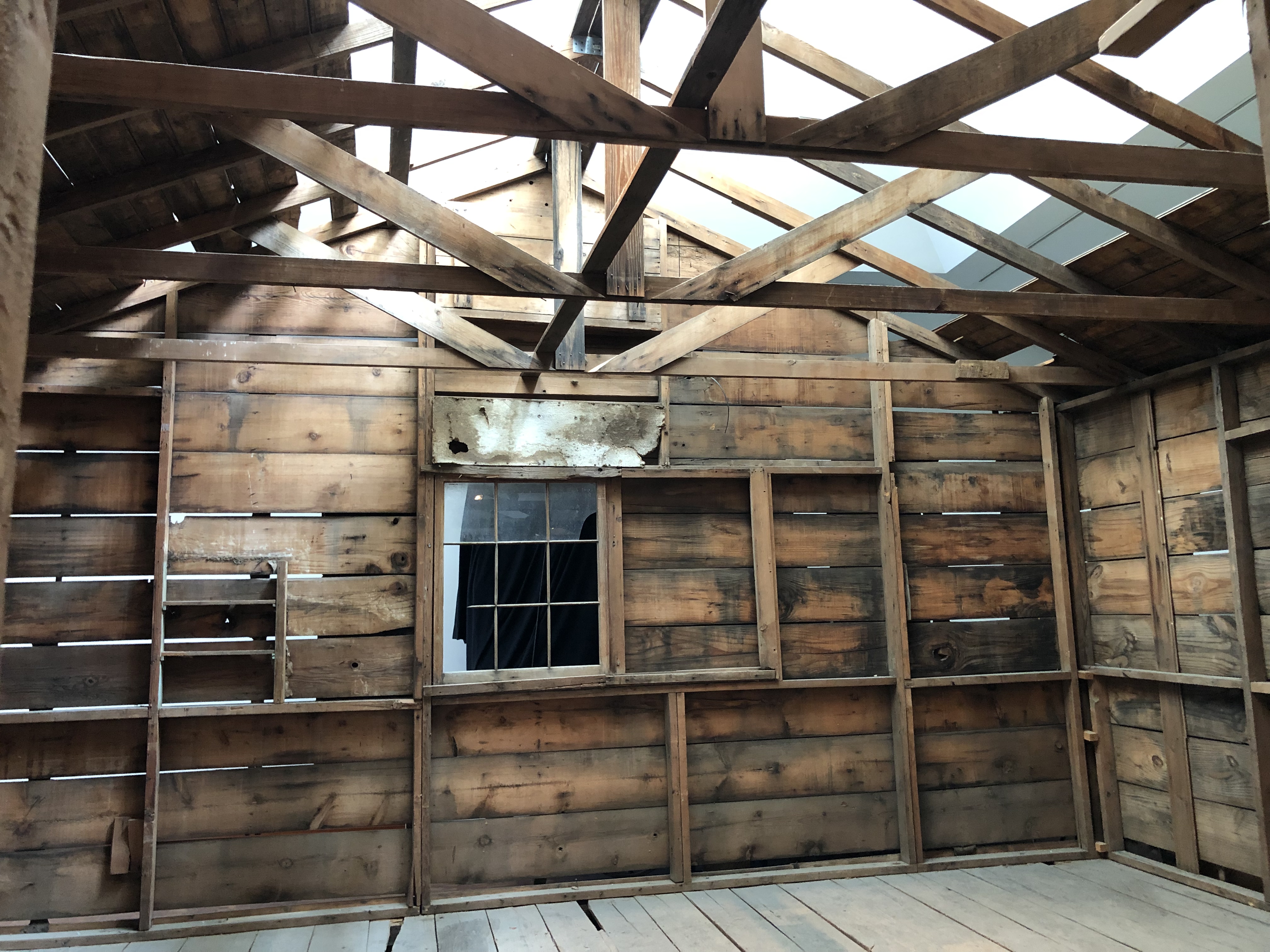 Common Ground: The Heart of Community
ongoing
Incorporating hundreds of objects, documents, and photographs collected by the Japanese American National Museum, this exhibition chronicles 130 years of Japanese American history, beginning with the early days of the Issei pioneers through the World War II incarceration to the present.