Current Exhibitions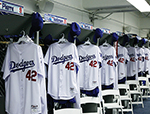 Dodgers: Brotherhood of the Game
March 29 - September 14, 2014
From their original roots in Brooklyn to today's home in Los Angeles, the Dodgers are trailblazers in the world of sports, on and off the field. The franchise is dedicated to supporting a culture of winning baseball, providing a first-class, family-friendly experience at Dodger Stadium and maintaining strong partnerships in the community.
Dodgers: Brotherhood of the Game will explore the team's storied past through four players and a Hall of Fame manager, each of whom made history in his own right: Jackie Robinson, Fernando Valenzuela, Chan Ho Park, Hideo Nomo, and Tommy Lasorda.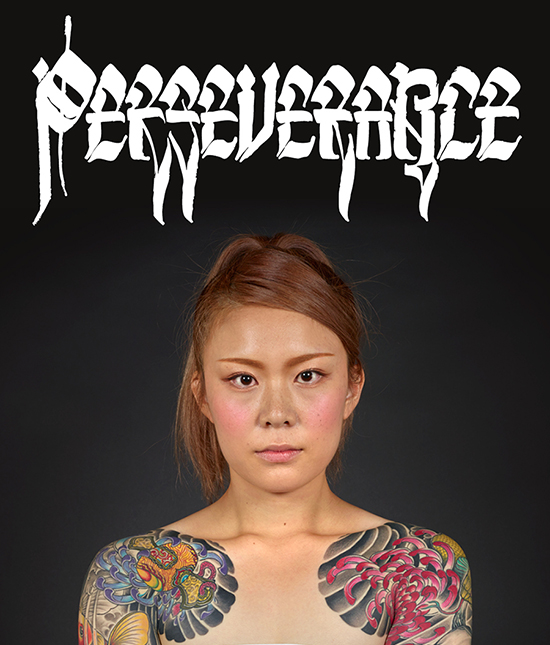 Perseverance: Japanese Tattoo Tradition in a Modern World
March 8 - September 14, 2014
A photographic exhibition by Kip Fulbeck, exploring the artistry and master craftsmanship of traditional Japanese tattooing.
Curated by Takahiro Kitamura, the exhibition features the work of seven internationally acclaimed Japanese tattooers Chris Horishiki Brand, Horitaka, Horitomo, Miyazo, Shige, Junii, and Yokohama Horiken as shown in life-sized photographs by Fulbeck.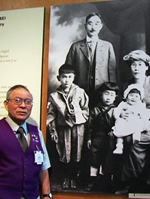 Common Ground: The Heart of Community
ongoing
Incorporating hundreds of objects, documents and photographs collected by the National Museum, this exhibition chronicles 130 years of Japanese American history, beginning with the early days of the Issei pioneers through the World War II incarceration to the present.