Current Exhibitions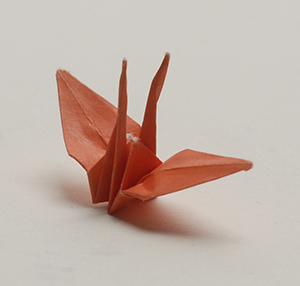 Sadako's Crane
ongoing
SPECIAL DISPLAY
Born in Hiroshima, Japan, Sadako Sasaki was two years old when the atomic bomb was dropped on the city. When she was twelve, she contracted leukemia and was hospitalized. One of her roommates at the hospital told her about the Japanese belief that anyone who folds one thousand cranes would be granted a wish, so Sadako began folding cranes with the hope of recovering from her disease. Sadly, although she folded 1,300 cranes, she died on October 25, 1955.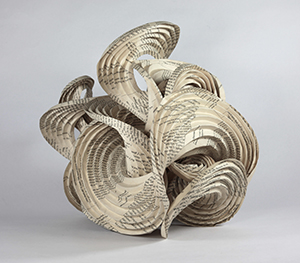 Above the Fold: New Expressions in Origami
May 29 - August 21, 2016
With this inventive exhibition, the traditional Japanese art of origami—folding paper into three-dimensional figures—is transformed from a childhood pastime into a sophisticated international art form. Nine contemporary artists, working in six different countries and ranging in age from 29 to 71, present a bold and innovative group of folded-paper works that include sculpture, large-scale installation, and conceptual pieces.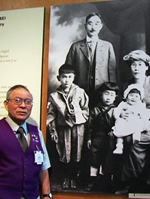 Common Ground: The Heart of Community
ongoing
Incorporating hundreds of objects, documents and photographs collected by the National Museum, this exhibition chronicles 130 years of Japanese American history, beginning with the early days of the Issei pioneers through the World War II incarceration to the present.
Traveling Exhibitions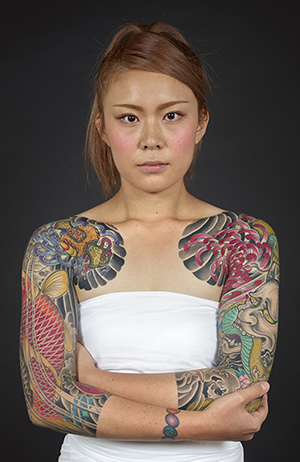 ON THE ROAD at Middlebury College Museum of Art: Perseverance: Japanese Tattoo Tradition in a Modern World
June 10 - August 7, 2016
TRAVELING EXHIBITION
Middlebury College Museum of Art
Middlebury, VT
Perseverance: Japanese Tattoo Tradition in a Modern World is a groundbreaking photographic exhibition that explores the master craftsmanship of traditional Japanese tattoos and their enduring influence on modern tattoo practices.