Common Ground: The Heart of Community
ongoing
Incorporating hundreds of objects, documents, and photographs collected by the Japanese American National Museum, this exhibition chronicles 130 years of Japanese American history, beginning with the early days of the Issei pioneers through the World War II incarceration to the present.
Among the notable artifacts on display is a Heart Mountain barracks, an original structure saved and preserved from the concentration camp in Wyoming.
In honor of the 30th anniversary of the Civil Liberties Act of 1988, the landmark legislation that brought incarceration camp survivors an apology from the US government and monetary reparations, the last section of Common Ground will be reimagined to further emphasize the historic achievements of the redress movement. Artifacts from the JANM Collection will be added and for a limited time, pages of the original Civil Liberties Act document, including the page bearing President Ronald Reagan's signature, will be displayed. These pages are on loan from the National Archives in Washington DC. The revised gallery will go on view August 4.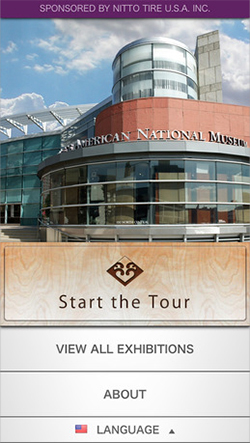 Common Ground Audio Guides
Enhance your visit to JANM with our Common Ground audio guides, available in English, Japanese, Korean, Mandarin, and Spanish. The audio guides provide images, oral histories, and other rich content pertaining to the Japanese American experience.
iPod touches are available for museum visitors to borrow free of charge while viewing the exhibition. Please make your request at the front desk. The guides may also be downloaded free from the Apple App Store.
JANM's audio guides are made possible by Nitto Tire U.S.A. Inc.
See the Common Ground Collection at the JANM Store for books, DVDs, and other related items.
In the summer of 2010, museum volunteers worked with staff and interns to create a series of 30-second digital video shorts sharing the volunteer's personal stories related to artifacts from the exhibition Common Ground: The Heart of Community.
Check out all of the volunteer videos >>
Upcoming Events
Past Events