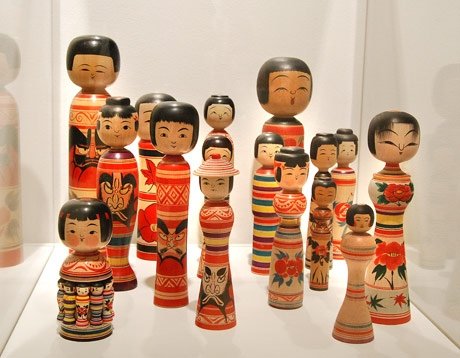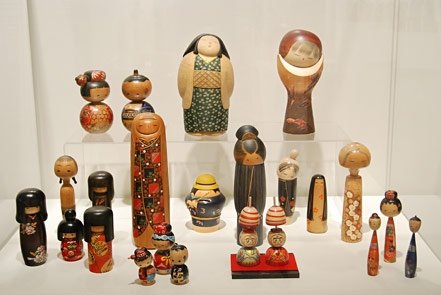 Images courtesy of LATDA Museum.
Explore the origins and history of the kokeshi with over 200 examples from the collection of Itske and Anthony Stern.
Origins
Kokeshi were originally produced and sold in northern Japanese villages as souvenirs to the areas' hot springs. Different towns created their own take on the simple style with variations in shape, painting method, design elements, facial expressions, hair and head designs, structure, and color. These variations became the basis of the ten "classic" styles of kokeshi.
Rapid industrial development and advances in technology allowed kokeshi artists to start a trend of "creative" or sosaku kokeshi after World War II. While generally conforming to traditional construction, sosaku kokeshi feature carving, designs painted in untraditional colors, asymmetrical shapes, or added accessories. Some of these sosaku designs evolved into new forms of mass-produced kokeshi, which came to represent the whole of Japan and not just one particular region.