Supernatural: The Art of Audrey Kawasaki, Edwin Ushiro, and Timothy Teruo Watters
February 9 - March 17, 2013
Traditions are an integral part of every community. Some of these come from superstitions that our ancestors carried with them.
Supernatural features the work of Audrey Kawasaki, Edwin Ushiro, and Timothy Teruo Watters—artists who have explored some of these otherworldly concepts, illustrating how traditional ideas have evolved and been adapted over time.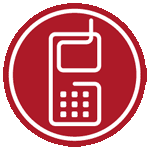 FREE Guide by Cell Audio Tour
Hear commentary by the artists. Call 213.455.2924 and follow the prompts. Accessible from February 9–March 17, 2013.
Download the prompts info >>
Related articles on our DiscoverNikkei.org site:
Check out photos on our Facebook page >>
For press inquiries, email mediarelations@janm.org or call 213.625.0414.


Zinnias and Pears (2013), Timothy Teruo Watters, oil on canvas; Possessed (2012), Audrey Kawasaki, oil, acrylic, and graphite on wood panel; The Makamakaole Gulch Man (2011-12), Edwin Ushiro, mixed media on lucite. All images courtesy of the artists.

Past Events