Upcoming Exhibitions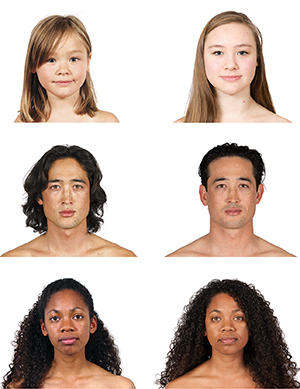 hapa.me – 15 years of the hapa project
April 7 - October 28, 2018
Artist Kip Fulbeck continues his project, begun in 2001, of photographing persons who identify as "hapa"—of mixed Asian/Pacific Islander descent—as a means of promoting awareness and positive acceptance of multiracial identity. As a follow-up to kip fulbeck: part asian, 100% hapa, his groundbreaking 2006 exhibition, hapa.me pairs the photographs and statements from that exhibition with contemporary portraits of the same individuals and newly written statements, showing not only their physical changes in the ensuing years, but also changes in their perspectives and outlooks on the world.
In addition, hapa.me includes portraits of hundreds of new participants and an interactive section where viewers can join the community by having their portrait taken and writing their own personal statement.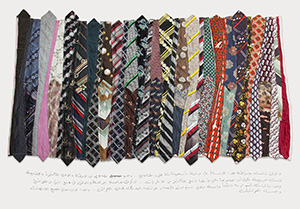 What We Carried: Fragments & Memories from Iraq & Syria
May 19 - August 5, 2018
This exhibition of photographs by Jim Lommasson captures cherished personal objects brought to the United States by Iraqi and Syrian refugees who successfully resettled here. Bearing handwritten notes by their owners that explain what the objects mean to them, these moving, intimate images are a testimony to the common threads that bind all of humanity: love for family, friendship, and the places people call home.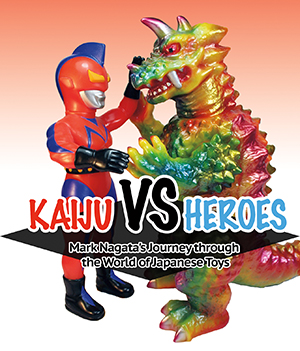 Kaiju vs Heroes: Mark Nagata's Journey through the World of Japanese Toys
September 2018
Take a journey through the world of Japanese soft vinyl kaiju (monster) and hero toys, courtesy of toy designer Mark Nagata's unrivalled collection of vintage figurines. Born out of the cultural ashes of World War II, these distinctive toys became both a means for Japanese Americans to reconnect with their culture and an apt metaphor for postwar relations between the United States and Japan.