Words, Weavings & Songs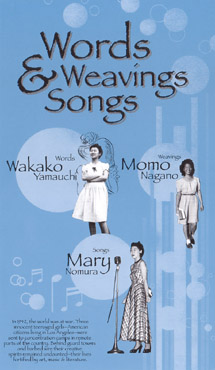 Wakako Yamauchi, Momo Nagano, and Mary Nomera were innocent teenagers when they were sent to concentration camps during World War II. Behind barbed wire, their creative spirits remained undaunted—their lives fortified by art, music, and literature.
Release date: 2002
Production Credits:
Director: John Esaki
Editor: Akira Boch
Cinematography: Akira Boch
Music: David Iwataki

30 min. Color.
This production is available for purchase at the Museum Store.