FOR IMMEDIATE RELEASE - May 20, 2014
PRESS CONTACTS
Leslie Unger - lunger@janm.org - 213-830-5690

ENJOY IMAGINATION STORYTIME AT JANM'S NEXT TARGET FREE FAMILY SATURDAY
Los Angeles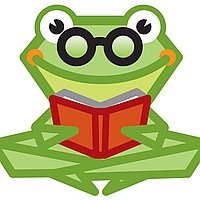 The Japanese American National Museum (JANM) will continue its popular Target Free Family Saturdays series on June 14, from 11 a.m. to 4 p.m. Admission to the museum is free all day, giving families the opportunity to participate in a variety of activities as well as view current exhibitions. June's Target Free Family Saturday will have a storybook theme and feature readings, interactive performances, photo opportunities with live storybook characters, and a variety of craft activities.
The complete event schedule for June 14 follows.
All-Day Activities:
Construction materials will be provided for children to build their own fantasy homes, decorate secret "books" to hide their treasures, or create Father's Day cards.


Children can help write tall tales at the community storytelling corner.


Book Swap: Visitors can bring a book to swap with others.


Book Lounge: Visitors can relax and read from a selection of children's books.
Scheduled activities:
Noon: JANM staff members read from Marissa Moss' Barbed Wire Baseball.


12:15 p.m.: Brian Won reads from his book, Hooray for Hat!


12:30 p.m.: Interactive reading of the classic Japanese tale, "Under the Cherry Blossom Tree," with JANM volunteer Rodney Kageyama.


1 p.m.-2 p.m.: Live storybook characters will be available for mingling and picture taking.


2 p.m.: Katie Yamasaki reads from her book, Fish for Jimmy: Inspired by One Family's Experience in a Japanese American Internment Camp.


2:30 p.m. and 3:30 p.m.: Claire Mills gives unique performances that blend classic folk tales, popular songs, and interactive costumes.


3 p.m.: Loriene Honda reads from her book, The Cat Who Chose to Dream.
Children are encourage to come dressed as a favorite storybook character, though masks, sharp objects, toy guns, and other weapons are prohibited.
For more details about the June 14 Target Free Family Saturday, visit JANM.org/target.
NOW ON VIEW AT JANM:
Colors of Confinement: Rare Kodachrome Photographs of Japanese American Incarceration in World War II
Through August 31, 2014
Colors of Confinement presents 18 rare Kodachrome photographs taken in 1943 and 1944 by Bill Manbo during his incarceration at the Heart Mountain concentration camp in Wyoming. These vivid and surprising color photos show Japanese Americans engaged in activities like baseball, ice skating, and celebrating Bon Odori with a stark prison landscape visible behind them.
Dodgers: Brotherhood of the Game
Through September 14, 2014
From their original roots in Brooklyn to today's home in Los Angeles, the Dodgers are trailblazers in the world of sports, on and off the field. Dodgers: Brotherhood of the Game explores the team's storied past through four players and a Hall of Fame manager, each of whom made history in his own right: Jackie Robinson, Fernando Valenzuela, Chan Ho Park, Hideo Nomo, and Tommy Lasorda.
Perseverance: Japanese Tattoo Tradition in a Modern World
Through September 14, 2014
This exhibition of photographs by Kip Fulbeck explores the master craftsmanship and ongoing influence of traditional Japanese tattooing. With a unique display designed by Fulbeck to reference the craft's roots in ukiyo-e and other Japanese art forms, the exhibition showcases both the splendor and the intricacy of modern tattooing. Curated by master tattoo artist and author Takahiro Kitamura, the exhibition presents the work of seven internationally-acclaimed Japanese-style tattoo artists: Horishiki (Chris Brand), Horitaka, Horitomo, Junii, Miyazo, Shige, and Yokohama Horiken.
Common Ground: The Heart of Community
Ongoing
Incorporating hundreds of objects, documents, and photographs collected by JANM, this exhibition chronicles 130 years of Japanese American history, from the early days of the Issei pioneers through the World War II incarceration to the present.
# # #
About the Japanese American National Museum (JANM)
Established in 1985, the Japanese American National Museum promotes understanding and appreciation of America's ethnic and cultural diversity by sharing the Japanese American experience. Located in the historic Little Tokyo district of downtown Los Angeles, JANM is a hybrid institution that straddles traditional museum categories and strives to provide a voice for Japanese Americans as well as a forum that enables all people to explore their own heritage and culture. Since opening to the public, JANM has presented over 70 exhibitions onsite and traveled 6 of its exhibitions to over 30 locations, including the Smithsonian Institution and the Ellis Island Museum in the United States, and several leading cultural museums in Japan and South America.
JANM is located at 100 N. Central Ave., Los Angeles. Museum hours are Tuesday, Wednesday, Friday, Saturday, and Sunday from 11 a.m. to 5 p.m. and Thursday from noon to 8 p.m. Admission is $9 adults, $5 students and seniors, free for members and children under age five. Admission is free to everyone on Thursdays from 5 p.m. to 8 p.m. and every third Thursday of the month from noon to 8 p.m. Closed Mondays, 4th of July, Thanksgiving, Christmas, and New Year's Day. For more information visit janm.org or call 213.625.0414.