FOR IMMEDIATE RELEASE - September 7, 2019
PRESS CONTACTS
Japanese American National Museum - mediarelations@janm.org - 213-625-0414

STATEMENT BY ANN BURROUGHS, JANM PRESIDENT AND CEO, ON THE PASSING OF DEAN MATSUBAYASHI, FORMER EXECUTIVE DIRECTOR OF THE LITTLE TOKYO SERVICE CENTER
Los Angeles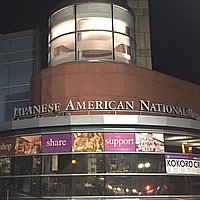 "On behalf of the Trustees, Governors, Staff, Volunteers, and Supporters of the Japanese American National Museum, I wanted to convey our deepest sympathies and condolences to the family of Dean Matsubayashi and to the Little Tokyo Service Center on his recent passing.
"As the Executive Director of the Little Tokyo Service Center (LTSC), Dean built on the foundations laid by his predecessor and mentor Bill Watanabe and took his organization to new heights. Besides its laudable social service work, LTSC's role under Dean's leadership as a nonprofit real estate developer generated a great public benefit for many of our Southern California communities.
"When Dean became head of LTSC, he represented a new generation of leadership for our Japanese American community and Little Tokyo. His work in the advancement of the Little Tokyo Community Council, the formation of Sustainable Little Tokyo, and the on-going construction of the Terasaki Budokan are only part of his lasting legacy for our community.
"The Japanese American National Museum valued Dean for his leadership and vision. In tribute to those qualities and more, JANM will light up the window above the Ceremonial Arch of its Historic Building (formerly the Nishi Hongwanji Buddhist Temple building) and the beacon in the Pavilion each evening until his funeral services on Sunday, September 22, 2019. We shall miss him greatly."
# # #
About the Japanese American National Museum (JANM), a Smithsonian Affiliate
Established in 1985, the Japanese American National Museum promotes understanding and appreciation of America's ethnic and cultural diversity by sharing the Japanese American experience. Located in the historic Little Tokyo district of downtown Los Angeles, JANM is a hybrid institution that straddles traditional museum categories and strives to provide a voice for Japanese Americans as well as a forum that enables all people to explore their own heritage and culture. Since opening to the public, JANM has presented nearly 100 exhibitions onsite and traveled 20 of its exhibitions to locations around the world, including the Smithsonian Institution and the Ellis Island Museum in the United States, and several leading cultural museums in Japan and South America.
JANM is located at 100 N. Central Ave., Los Angeles. Museum hours are Tuesday, Wednesday, Friday, Saturday, and Sunday from 11 a.m. to 5 p.m. and Thursday from noon to 8 p.m. General admission is $16 adults, $7 students and seniors, free for members and children under age five. Admission is free to everyone on Thursdays from 5 p.m. to 8 p.m. and every third Thursday of the month from noon to 8 p.m. General admission prices and free admission times may not apply to specially ticketed exhibitions. Closed Monday, 4th of July, Thanksgiving, Christmas, and New Year's Day. For more information visit janm.org or call 213.625.0414.