FOR IMMEDIATE RELEASE - April 30, 2020
PRESS CONTACTS
Joseph Duong - jduong@janm.org - 213-830-5690

JANM RECEIVES GRANT AWARD FROM CALIFORNIA HUMANITIES
Los Angeles, CA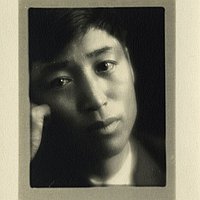 California Humanities has recently announced the March Humanities For All Project Grant awards. The Japanese American National Museum (JANM) has been awarded $20,000 for its project entitled Wakaji Matsumoto: An Artist in Two Worlds, Los Angeles and Hiroshima, 1917-1944.
Humanities For All Project Grant is a competitive grant program of California Humanities which supports locally-developed projects that respond to the needs, interests and concerns of Californians, provide accessible learning experiences for the public, and promote understanding among our state's diverse population.
Wakaji Matsumoto: An Artist in Two Worlds, Los Angeles and Hiroshima, 1917–1944 is an exhibition accompanied by a public programming series, focusing on an artist who represents a generation of talent that was influential at the time in both the US and Japan, whose legacy has been largely forgotten. Wakaji's art created a documentary record of the lives of Japanese immigrant farmers in rural Los Angeles in the early 1900s. After his return to Japan in 1927 he also created extremely rare images of urban life in Hiroshima. Wakaji was an active member of the Los Angeles Japanese Camera Club and a pioneer in the pictorialist movement, as evidenced in many of his works. Some of the most progressive art photographs made in America were created in the 1920s by Japanese immigrants in the Little Tokyo District of Los Angeles. The exhibition, which will open in February 2021, will showcase a selection of rare photographs never before seen in the US, including rare photographic images of Hiroshima before the atomic bombing in 1945, and provide a rare glimpse into the lives and accomplishments of Japanese immigrants in California, as well as into the unique and tragic history of Hiroshima City.
"These projects will bring the complexity and diversity of California to light in new ways that will engage Californians from every part of our state, and will help us all understand each other better," said Julie Fry, President & CEO of California Humanities. "We congratulate these grantees whose projects will promote understanding and provide insight into a wide range of topics, issues, and experiences."
California Humanities promotes the humanities—focused on ideas, conversation, and learning—as relevant, meaningful ways to understand the human condition and connect us to each other in order to help strengthen California. California Humanities has provided grants and programs across the state since 1975. To learn more visit calhum.org, or follow California Humanities on Facebook, Twitter, and Instagram.
# # #
Established in 1985, the Japanese American National Museum promotes understanding and appreciation of America's ethnic and cultural diversity by sharing the Japanese American experience. Located in the historic Little Tokyo district of downtown Los Angeles, JANM is a hybrid institution that straddles traditional museum categories and strives to provide a voice for Japanese Americans as well as a forum that enables all people to explore their own heritage and culture. Since opening to the public, JANM has presented over 70 exhibitions onsite and traveled 17 of its exhibitions to locations around the world, including the Smithsonian Institution and the Ellis Island Museum in the United States, and several leading cultural museums in Japan and South America. For more information visit janm.org or follow us on social media @jamuseum.
# # #