Thanks to the support of nearly 60,000 members and donors, the Japanese American National Museum has built a world-class institution, accredited by the American Association of Museums and an affiliate of the Smithsonian Institution. Our members represent many different ethnic backgrounds and come from every state in America and 17 countries around the world.
Membership in the museum not only offers numerous benefits (including 10% off JANM Store purchases!), but also supports our mission to promote understanding and appreciation of America's ethnic and cultural diversity by sharing the experiences of Japanese Americans.
We invite you to become a new member, renew your membership, or share JANM with a friend or loved one by giving a gift membership today!
Join/renew now!
(See below for membership levels.)
Have questions?
Contact the JANM Membership Department at membership@janm.org or 213.830.5646 or reach a staff member directly:
Charlien Church
Membership and Individual Giving Manager
cchurch@janm.org
213.830.5676
You can also check our Frequently Asked Questions page. Visit our Giving Opportunities page for other ways to support JANM.
JANM Membership Levels
See below for a listing of membership benefits by level.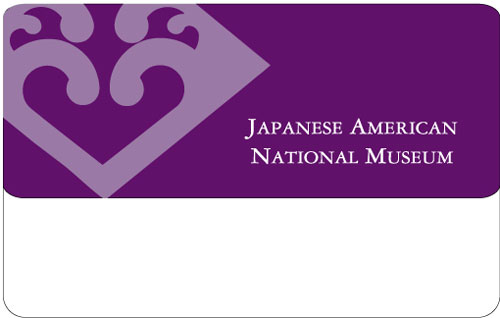 Membership Levels
Individual
Senior
Student
Family/Dual

Contributing
Supporting
Sustaining

Director's Circle
President's Circle
Chairman's Circle

General Membership Benefits
(valid for one year, renewable annually)
Membership Levels Comparison
General benefits for one adult.
General benefits for one senior. Must be 62 years or older.
General benefits for one full-time student enrolled at an accredited high school, college, or university. A copy of a valid student I.D. must be submitted with membership payment.
Three convenient options to submit a copy of your student I.D.:
Email: membership@janm.org
Fax: 213.687.9135
Attn: Membership
Mail:
Attn: Membership
Japanese American National Museum
100 N. Central Avenue
Los Angeles, CA 90012
General benefits for two adults at the same address and three children or grandchildren (under 18 years) plus children's membership cards.
All the benefits of Family/Dual plus:
Membership for two in reciprocal membership programs—the North American Reciprocal Museum Program (NARM), Reciprocal Organization of Associated Museums (ROAM), and the Western Reciprocal Membership Program—which provide admission and member discounts at more than 900 museums.
All the benefits of Contributing plus:
All the benefits of Supporting plus:
Invitations for two to one Upper Level Members event
Admission for four guests when accompanied by the member(s)
All the benefits of Sustaining plus:
Complimentary Smithsonian Museum membership and subscription to Smithsonian magazine or Air & Space magazine
Invitations for two to Upper Level Members events which include exhibition previews, lectures, educational programs, and insider tours of museums, collections, homes, and gardens
Recognition as a Director's Circle Member
Director's Circle Membership ranges from $1,000–$4,999. Please contact cchurch@janm.org for amounts over $1,000.
All the benefits of Director's Circle plus:
Private use of the Yuki Board Room for a business meeting or an intimate family gathering (excluding catering, A/V, security, and party rentals)
Behind-the-scenes Collections Tour of the Museum for six, including areas not accessible to the public, by appointment
Special recognition in the annual Gala Dinner Journal
Recognition as a President's Circle member
President's Circle Membership ranges from $5,000–$9,999. Please contact cchurch@janm.org for amounts over $5,000.
All the benefits of President's Circle plus:
Private use of one of the Pavilion's meeting spaces for a business meeting or family gathering with the opportunity to have a director or curator speak to your guests (excluding food, beverages, and party rentals)
Recognition as a Chairman's Circle member
Chairman's Circle Membership starts from $10,000. Please contact cchurch@janm.org for amounts over $10,000.