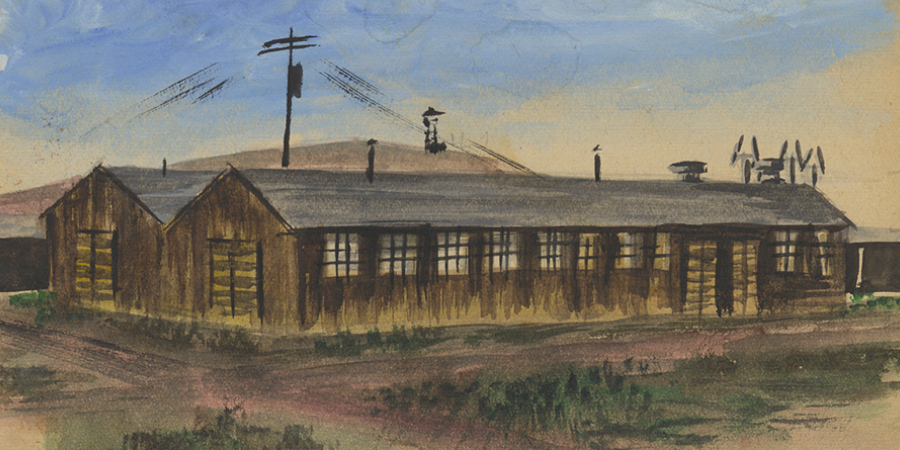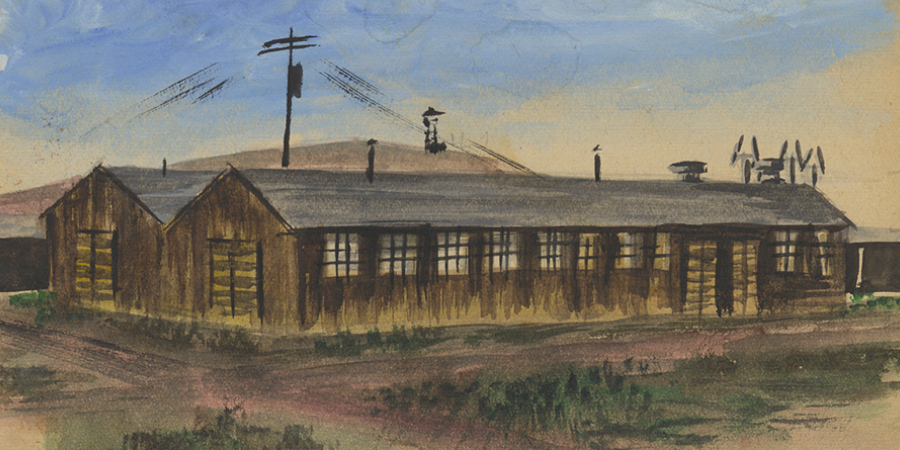 TRAVELING DISPLAY
The Isamu Noguchi Foundation and Garden Museum
Long Island City, NY
For more information and for advance tickets, visit noguchi.org.
Allen Hendershott Eaton's historic 1952 book, Beauty Behind Barbed Wire: The Arts of the Japanese in Our War Relocation Camps, explored art and craft objects created by persons of Japanese descent while wrongfully incarcerated in the World War II American concentration camps. It was one of the first books to examine any aspect of the lives of the 120,000 inmates. In the course of conducting research for the book and a never-realized exhibition of camp artifacts, Eaton amassed a significant personal collection of such artifacts.
After many years of lying forgotten in storage, the collection was inherited by a family friend of Eaton's, who in April 2015 attempted to put it up for auction. An outcry arose from Japanese American community leaders and activists, who rallied successfully to stop the insensitive sale of these important artifacts of Japanese American history. Ultimately, the collection was transferred to the Japanese American National Museum for safekeeping. With support from the National Park Service's Japanese American Confinement Sites grant program, the collection has now been conserved and will be exhibited in the museum's Hirasaki National Resource Center (HNRC) as a special display titled Contested Histories: Art and Artifacts from the Allen Hendershott Eaton Collection.
The display includes physical or digital representation of every item in the collection—more than 450 individual photographs, sculptures, paintings and watercolors, jewelry items, vases, beads, nameplates, and other items handmade by Japanese Americans while enduring incarceration in the WWII camps. In addition to providing the opportunity to see a collection that inspired strong emotions and decisive actions within the Japanese American community, Contested Histories is intended to help gather information about each individual object so that the museum's efforts to preserve and catalog the collection can be as complete as possible. Camp survivors and their family members and friends will be encouraged to share with JANM information they know or remember about the objects, including who is depicted in the many photographs, most of which were shot by photographers working for the War Relocation Authority.
Learn more about Contested Histories: Art and Artifacts from the Allen Hendershott Eaton Collection. LEARN MORE
Learn more about Contested Histories: Art and Artifacts from the Allen Hendershott Eaton Collection. LEARN MORE