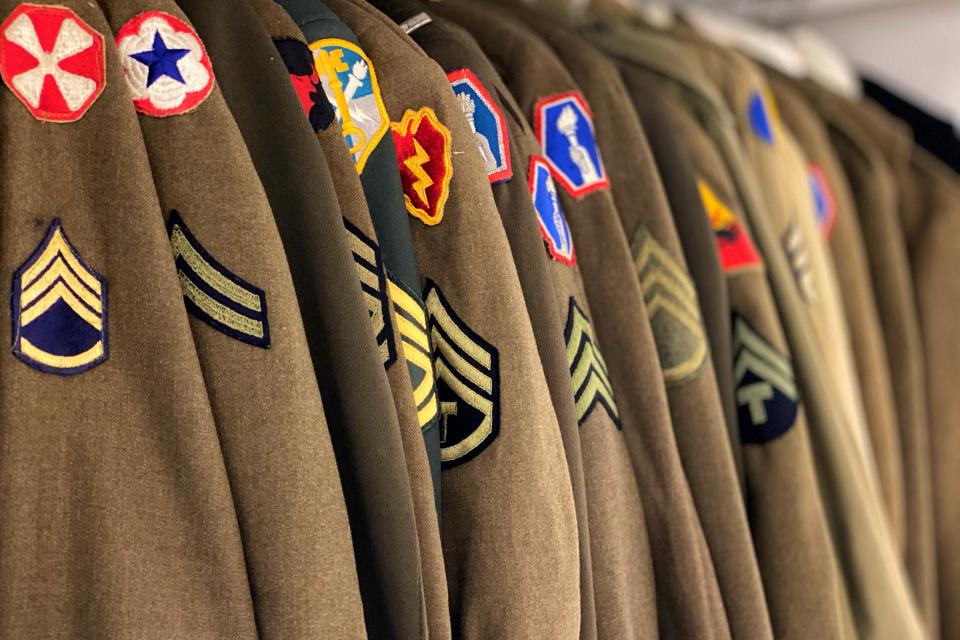 The over 150,000 objects that comprise the JANM permanent collection chronicle the Japanese American experience in its entirety from early immigration to the present. Artifacts related to early immigration to the United States at the turn of the 20th century, early life in Japanese American communities, and the World War II incarceration experience and military service are strengths of the collection.
Body 2
Cornerstone collections include work clothing that Japanese immigrant women fashioned from the textiles they brought with them from Japan and denim material on Hawaiian plantations; diaries, letters, and other first-person narratives of America's concentration camps; as well as materials from the 442nd Regimental Combat Team and the 522nd Field Artillery Battalion. Although these have been prime collecting areas, they are not the sole focus. Artifacts pertaining to all aspects of the Japanese American experience are welcomed.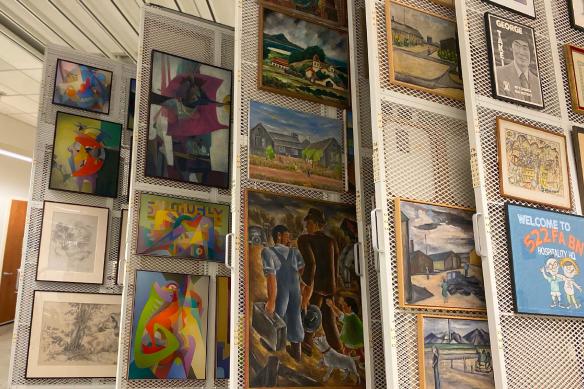 The museum's permanent collection, which includes material culture artifacts (the three-dimensional objects that define daily life and our culture) as well as photographs, documents, and ephemera, is unlike any other collection elsewhere.
Preserving the collection for future generations, with the artifacts' role as ambassadors and storytellers for the museum, is central to JANM's ideology.
Unboxed: Heart of the Museum - Featuring the Kondo and Sakamoto-Sasano Collections
Unboxed: Heart of the Museum - Featuring the Kondo and Sakamoto-Sasano Collections
Other Ways to Explore the Collection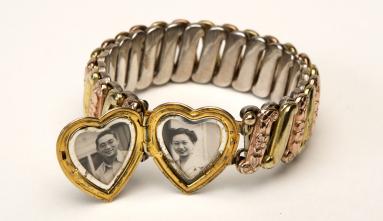 Finding Aids
The Online Archive of California (OAC) provides public access to descriptions of primary resource collections of over 200 contributing institutions. Please check out our finding aids (research guides) for collections such as the Norman Y. Mineta Papers, American Friends Service Committee Collection, and more.
Image: Chiyoko Sakamoto's locket. Gift of Scott and Jennifer Yoshida (2018.10.10)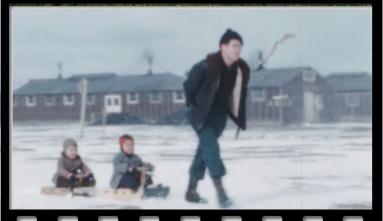 Moving Images Collection
JANM has published a trove of rare home-movie footage from the Museum's historic collections on its Discover Nikkei website. 
Image: Still from TOPAZ, filmed by Dave Tatsuno. Gift of Dave Tatsuno, in Memory of Walter Honderich (91.74.1)