Explore fun activities created in conjunction with the exhibition.
Nagata 360: A Collecting Mind
Experience Mark Nagata's studio in the round with the 360 degree Virtual Reality (VR) video!
Using a VR headset or any current smartphone (Android or Apple) with the YouTube app, watch below or on YouTube and follow the notifications on your phone screen or use the arrows to see the artist's studio up close.
Kaiju Painting
This preliminary sculpt of Mark's Eyezon character was made by Toy Art Gallery. We thought it would be great to have Mark paint it during the   course of the exhibition so people could see him in action!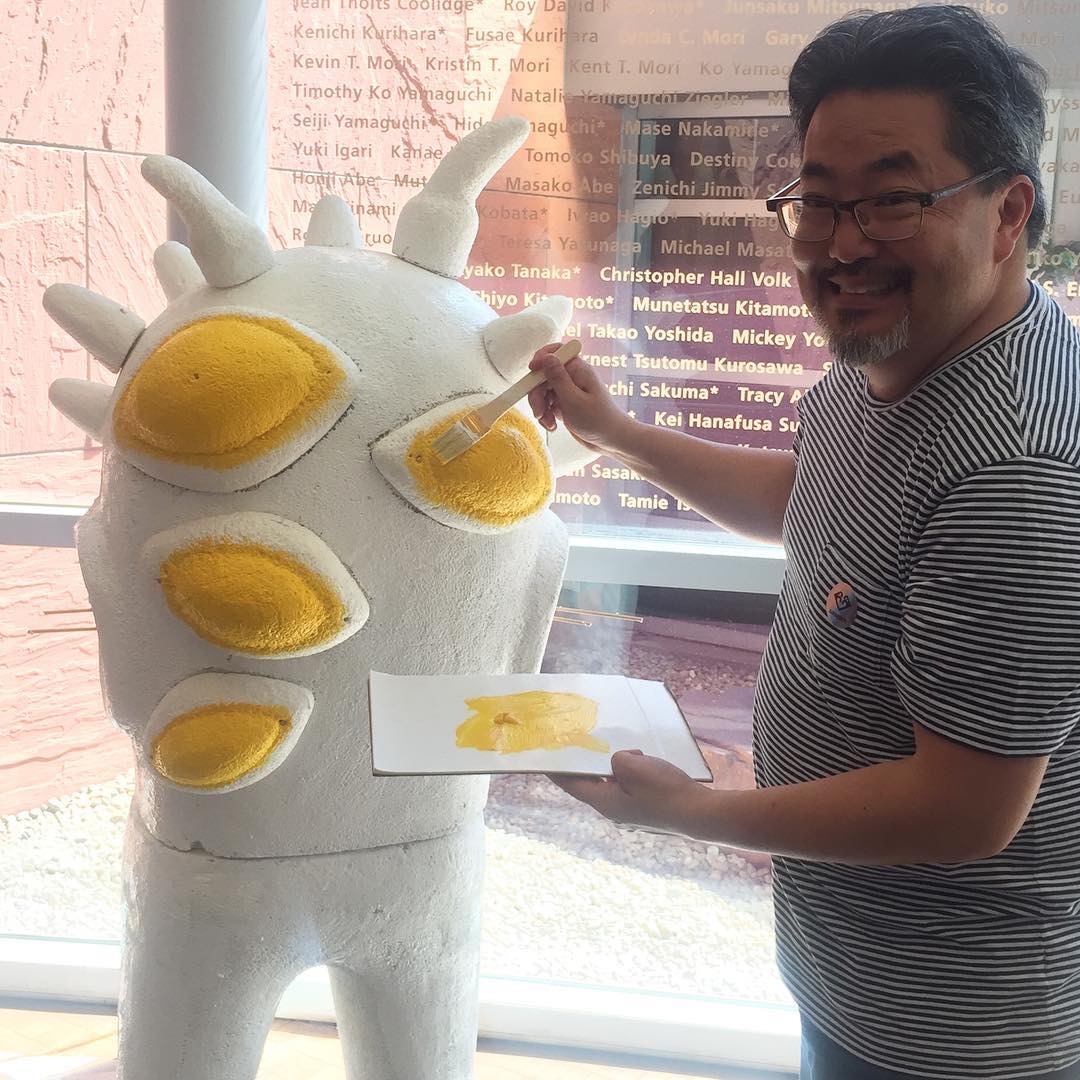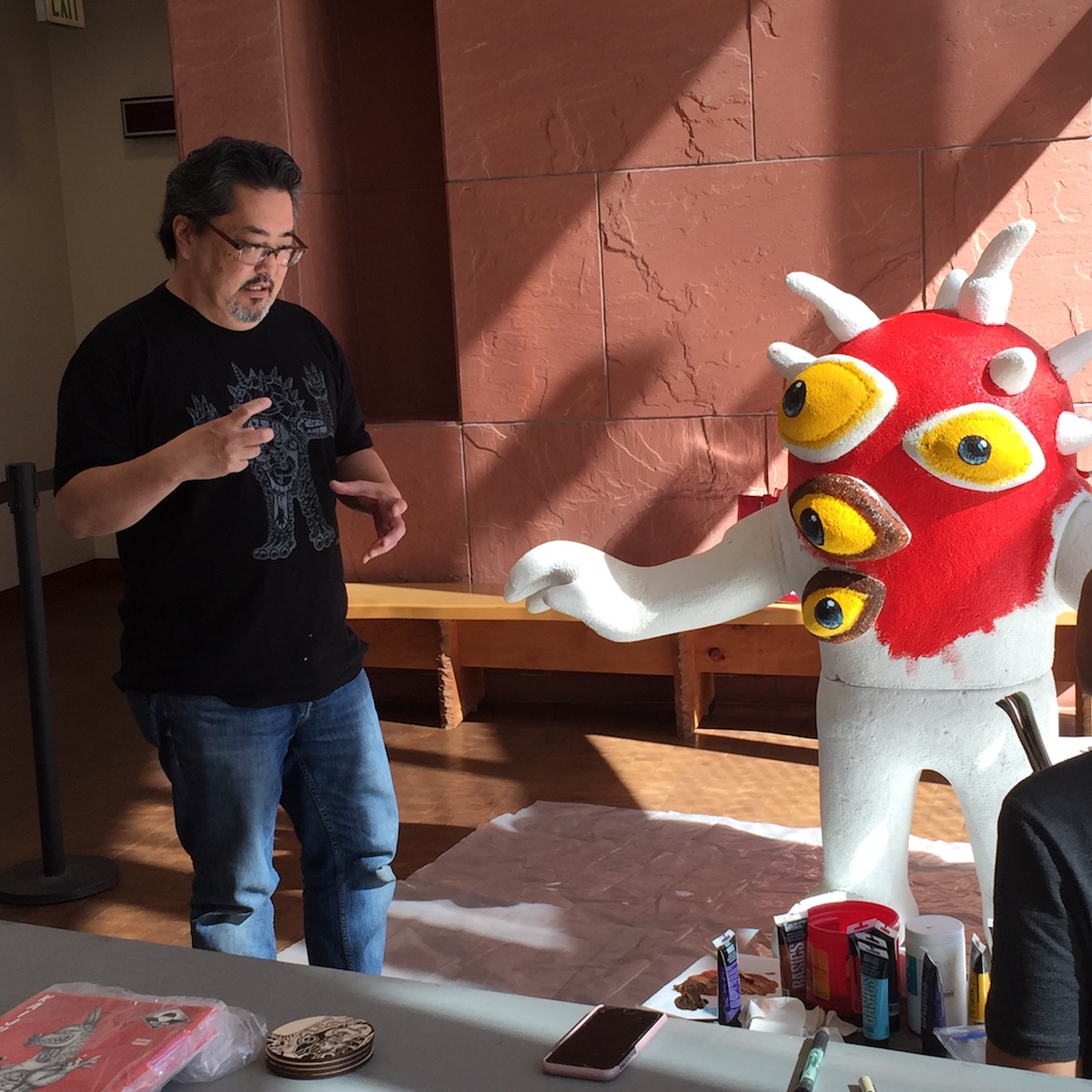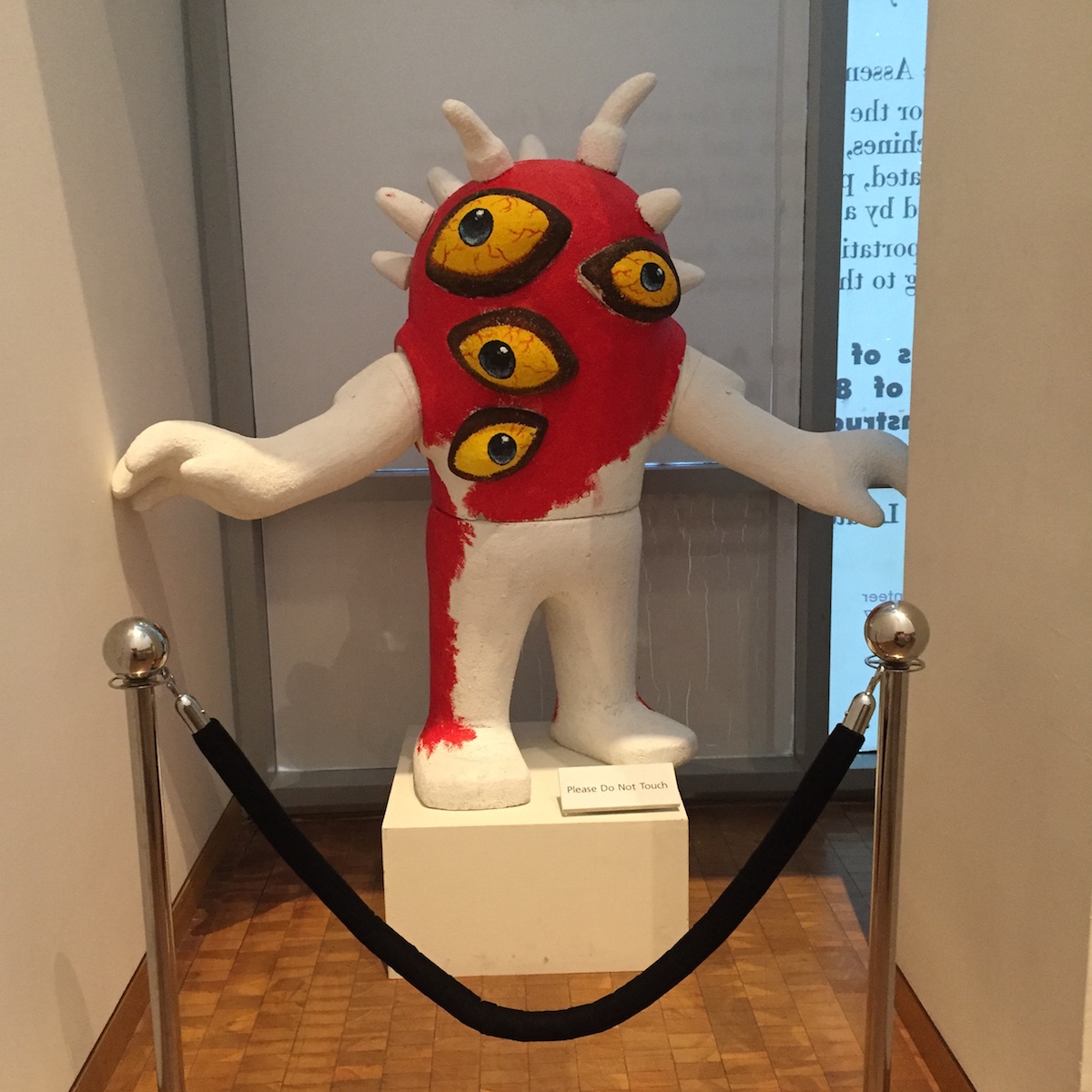 Be a Kaiju
Become Mark Nagata's Eyezon character as you wreak havoc on the streets of Little Tokyo in this interactive gallery activity.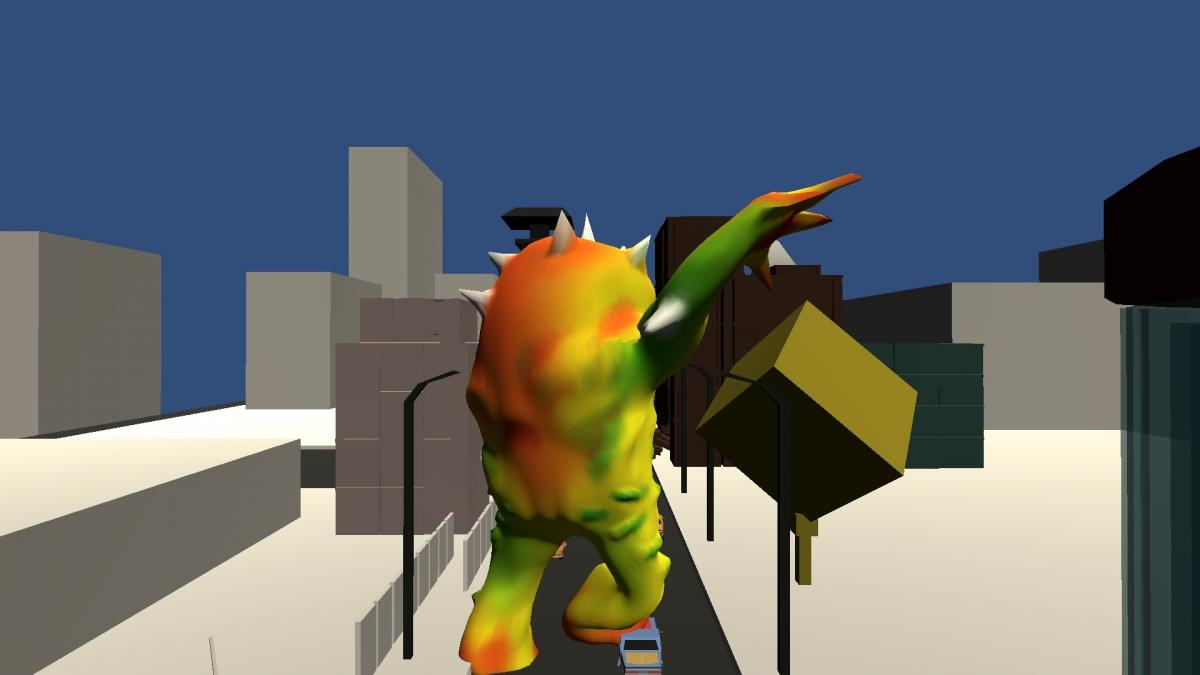 Guide by Cell
FREE AUDIO TOUR
Enhance your experience of Kaiju vs Heroes: Mark Nagata's Journey through the World of Japanese Toys with our FREE Guide by Cell audio tour (no cost except your cell phone minutes). Call at your convenience before, during, or after your visit to hear what Mark Nagata has to say about different sections and artifacts of the exhibition. The Kaiju vs Heroes audio tour was accessible by phone through July 7, 2019.
Prompt 110: Exhibition introduction
Prompt 111: Photo of factory workers packing Sofubi figures
Prompt 112: Goosebumps series
Prompt 113: Max Toy Company
Prompt 114: Ultraman
Prompt 115: Bootleg figures
Prompt 116: Variation in figures