FREE
On April 29, 1992, the day of the planned opening of the Japanese American National Museum, the four officers accused of violently beating Rodney King on video were acquitted leading to city-wide civil unrest. The museum's opening in this moment of racial reckoning has shaped its history forever, much as the uprisings changed the story of all of Los Angeles.
Josie Huang (KPCC) will moderate a conversation with Professor Nadia Kim (Loyola Marymount University), Angela E. Oh (former LAHRC), and Ambassador Michael Lawson (Los Angeles Urban League). This event will explore the impact of this pivotal moment on our panelists' lives and work and how we can honor the legacy of this history moving forward.
This program is part of JANM's 30th Anniversary Celebrations.
Photo Credit: JANM, photograph by Gary Miyatake. April 1992.

30th Anniversary Year Sponsor: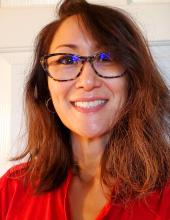 Nadia Y. Kim
Professor of Asian and Asian American Studies, Loyola Marymount University
Nadia Y. Kim is Professor of Asian and Asian American Studies (and, by courtesy, Sociology) at Loyola Marymount University. Her research focuses on US race and citizenship injustices concerning Korean/Asian Americans and South Koreans, race and nativist racism in Los Angeles (e.g., 1992 LA Unrest), immigrant women activists, environmental racism and classism, and comparative racialization of Latinxs, Asian Americans, and Black Americans. Throughout her work, Kim's approach centers (neo)imperialism, transnationality, and the intersectionality of race, gender, class, and citizenship. Kim is author of the multi-award-winning Imperial Citizens: Koreans and Race from Seoul to LA (Stanford, 2008); of Refusing Death: Immigrant Women and the Fight for Environmental Justice in LA, which chronicles the embodied, emotive, and citizenship politics of Asian and Latin@ immigrant women's fight for cleaner air in LA (Stanford, Spring 2021); and of award-winning journal articles on race and assimilation and on racial attitudes. Kim has also long organized on issues of immigrant rights, affirmative action, and environmental justice, some of which she has incorporated into her research. She and/or her work have also appeared (inter)nationally on National Public Radio, Southern California Public Radio, Radio Korea, and local TV news and in The Washington Post, The Boston Globe, The Korea Times, NYLON Magazine, The Chronicle of Higher Education, and elsewhere.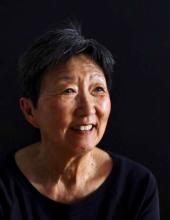 Angela E. Oh
Attorney mediator & Zen Meditation instructor
Angela E. Oh came to prominence in 1992 after the civil unrest that followed the acquittal of four Los Angeles police officers charged with the beating of Rodney King. As a second generation Korean American born in Los Angeles, trained as a criminal defense lawyer, active in civil rights and civil liberties organizing, Oh found that her experiences gave insight into the factors that resulted in what was recorded as the worst civil disaster of the century. In speaking out, her clarity about the political, economic, social, and institutional failures that contributed to the implosion of 1992 resonated with communities across the country. Over 2000 small family-owned businesses owned by ethnic Koreans were destroyed and Oh challenged the mainstream media narrative that the crisis in Los Angeles was due to Korean and African American conflict.
In 1998, she was among seven presidential appointees to President Clinton's One America Initiative on Race, led by Professor John Hope Franklin, a historian who dedicated his life's work to examining the effect of slavery on American society. The Initiative sought to stimulate and engage a national dialogue on race and the legacy of racial discrimination, inviting scholars, community leaders, business leaders, and faith communities to share insights, knowledge, and experiences. Her contribution was to introduce into the conversations the idea that the United State race relations challenge is more than Black and White, foretelling the reality that human migration would shape race relations in unexpected and complex ways.
Oh has spent 30 years developing greater clarity about possible futures and pathways to unity and hope. Her experiences confirmed that humanity will always be challenged by the fact that both violence and the sacred reside at the core of all human society.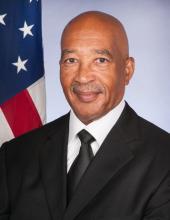 Michael A. Lawson
President and CEO, Los Angeles Urban League
Mr. Lawson retired as a partner after 31 years with Skadden, Arps, Slate, Meagher & Flom. During his tenure with the firm, he was appointed to the Los Angeles Airport Commission, and served as its President. In addition, Mr. Lawson has been a board member of several charitable organizations, Loyola Marymount University and Morehouse College. He served as a U.S. Ambassador in the Obama administration prior to joining the Los Angeles Urban League as its President and CEO in February, 2018. He is a graduate of Loyola Marymount University and Harvard Law School.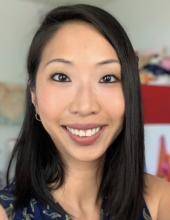 Josie Huang
Asian American Communities Reporter, KPCC and LAist
Josie Huang reports for KPCC and LAist, focused on the intersection of being Asian and American. She worked for daily newspapers in New England before making the leap to Maine's public radio station as a host and reporter. Since moving to KPCC, her beats have been immigration, housing and religion.