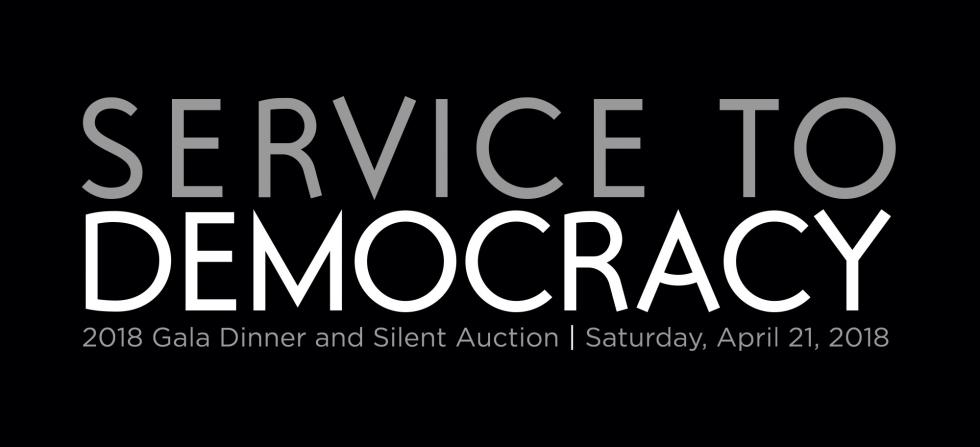 GALA DETAILS
5 p.m. Silent Auction and Reception
7 p.m. Dinner and Program
Westin Bonaventure Hotel and Suites
404 S. Figueroa Street
Los Angeles,
CA,
90071
About the Japanese American National Museum
Body 1
The Japanese American National Museum was founded in 1985 and is currently housed in an 85,000-square-foot facility in the historic Little Tokyo neighborhood of downtown Los Angeles. The mission of JANM is to promote understanding and appreciation of America's ethnic and cultural diversity by sharing the Japanese American experience. It fulfills this mission in a variety of ways that include, but are not limited to, exhibitions; docent-led tours of its core exhibition for school groups; public programming that spotlights films and books; workshops; and community gatherings. The museum also stewards a permanent collection of over 100,000 individual artifacts.
About the Gala Dinner and Silent Auction
Body 1
JANM's annual Gala Dinner and Silent Auction is its largest fundraising event of the year and serves as a much-anticipated opportunity for people, especially those in the Japanese American community, to come together in support of an important institution and its wide-ranging work.
Over 1,000 guests attend this event and we hope you will be among them!
This year's Gala Dinner will be held at the Westin Bonaventure Hotel and Suites in downtown Los Angeles, on Saturday, April 21, 2018. The evening will begin with a silent auction and cocktail reception, followed by dinner and a program in which we will recognize our honorees and share highlights of the past twelve months. We will also pull the winning ticket for our Lexus Opportunity Drawing.
A portion of the evening is dedicated to raising money for the museum's Bid for Education program, which supports bus transportation and museum admission for primary and secondary school students. Bid for Education funds also support K–12 educator workshops, the development of free printed and digital resources for educators, docent recruitment and training, and many other educational initiatives. Even if you cannot join us at the Gala, you can contribute to the Bid for Education online.
Gala Theme
Body 1
The concept of democracy has been at the core of the museum since its founding, and it is vital for us to remember that democracy must never be taken for granted. We are still confronted on a daily basis with actions that seek to unfairly marginalize certain groups because of prejudice and fear. So only when people—and places like JANM—fight for democracy can it thrive.
Download the essay from the Gala Dinner Journal to learn more about the theme.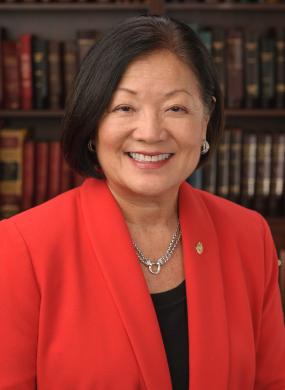 Award of Excellence: Senator Mazie K. Hirono
Senator Mazie K. Hirono was elected to the United States Senate in 2012 and sworn in as Hawaii's first female senator and the country's first Asian American woman senator. She serves on the Armed Services, Judiciary, Energy and Natural Resources, Small Business and Entrepreneurship, and Veterans's Affairs committees. She is also the ranking member of the Armed Services Subcommittee on Seapower and the Energy and Natural Resources Subcommittee on National Parks.
In 2015, Hirono introduced a bill to award a Congressional Gold Medal, collectively, to the Filipino veterans of World War II; it was enacted in 2016. Last year, Hirono and her fellow Senator Tammy Duckworth introduced the Korematsu-Takai Civil Liberties Protection Act of 2017. It is intended to ensure that no individual is imprisoned or detained based on a legally protected characteristic such as race, ethnicity, religion, gender, gender identity, or sexual orientation.
Download the bio from the Gala Dinner Journal to learn more about Senator Mazie K. Hirono.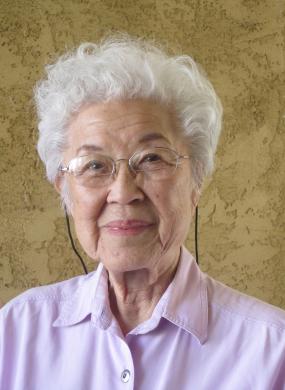 Award of Excellence: Aiko Herzig Yoshinaga
Aiko Herzig Yoshinaga was a high school senior when she and her family were incarcerated in the concentration camp for Japanese Americans at Manzanar during World War II. After the war, while living in Washington, DC, Herzig Yoshinaga retrieved and cataloged thousands of National Archives records on the wartime exclusion and incarceration. In 1980, the Commission on Wartime Relocation and Internment of Civilians (CWRIC) was created, which would be the foundation for legislative redress. The following year, Herzig Yoshinaga was hired by the CWRIC and became its lead researcher.
It was Herzig Yoshinaga who discovered the tenth and only still-existing copy of the original printing of the 1942 Final Report on Japanese Evacuation from the West Coast, which provided proof that the army had seen no military necessity to deprive 120,000 individuals of their rights. The Civil Liberties Act of 1988, signed by President Ronald Reagan, finally brought redress and a formal apology from the government to survivors of the incarceration.
Download the bio from the Gala Dinner Journal to learn more about Aiko Herzig Yoshinaga.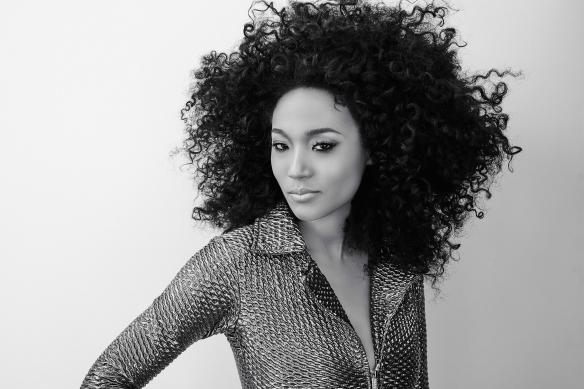 Featured Performers
Singer-songwriter Judith Hill, along with her musician parents, Michiko and Pee Wee Hill, will be the featured performers at the 208 Gala Dinner. Judith Hill has been a background singer for such legends as Stevie Wonder, Elton John, Ringo Starr, and the late Michael Jackson. She served as the latter's duet partner on the classic ballad "I Just Can't Stop Loving You," which appeared on the posthumously released film Michael Jackson's This Is It. Hill also appeared in the Oscar-winning documentary 20 Feet from Stardom, a behind-the-scenes look at the lives of several acclaimed background singers, and earned a Grammy Award for Best Music Film for her participation. It was while competing during the fourth season of the The Voice that Hill began to cement her identity as a solo artist. Shortly after, Hill partnered with Prince and he co-produced her debut solo album, Back in Time. Michiko Hill and Pee Wee Hill are well-known Los Angeles-area funk and jazz musicians and arrangers. Michiko plays keyboards and Pee Wee is a bass player.
TICKETS
Body 1
Individual tickets for the 2018 Gala Dinner and Silent Auction can be purchased online, as can valet parking passes for this special event. All online purchases must be made Friday, April 13, 2018.
If you prefer to make your purchases by mail, you can view and download the complete Gala Dinner invitation and reply form. If you would like to sponsor a table of 10, please use the downloadable reply form. You can also make a contribution to our Bid for Education and purchase Lexus Opportunity Drawing tickets with this form. Reply forms must be received by April 13, 2018.
If you're not able to attend the Gala Dinner this year, you can still purchase tickets for a chance to win a 2018 Lexus NX 300h. Download the 2018 Lexus Opportunity Drawing flyer and mail in its reply form with your payment by Friday, April 13, 2018. The winner does not need to be present at the Gala Dinner when the winning ticket is pulled.
Parking
Self parking at City National garage (400 S. Flower Street): $10
Prepaid Valet parking at the Westin Bonaventure (404 S. Figueroa Street)*: $24
Download a map for directions to the parking garage and the JANM event valet parking location.
*Must purchase in advance online by April 13, 2018, or by calling 213.830.5641. Limited availability, while supplies last.
Room rates
The Westin Bonaventure Hotel and Suites, Los Angeles is sold out. The Miyako Hotel is located in Little Tokyo, down the street from the museum. For a special discounted rate, use this link: Japanese American National Museum Supporters Rate. You may also try the DoubleTree by Hilton Hotel Los Angeles Downtown. Please note that the availability of rooms at the Miyako Hotel and the Doubletree by Hilton Hotel are limited and subject to sell out soon.
Air Travel
American Airlines is the official airline of the Japanese American National Museum. AA flies daily from LAX to Haneda and Narita airports in Japan. Check AA.com for more information.