FOR IMMEDIATE RELEASE - March 22, 2018
PRESS CONTACTS:
Leslie Unger - lunger@janm.org - 213-830-5690
JUDITH HILL SET TO PERFORM AT JAPANESE AMERICAN NATIONAL MUSEUM'S GALA DINNER
---
Los Angeles, CA—Singer-songwriter Judith Hill, along with her musician parents, Michiko and Pee Wee Hill, will be the featured performers at the Japanese American National Museum's Gala Dinner and Silent Auction on April 21, 2018, at the Westin Bonaventure Hotel and Suites, Los Angeles.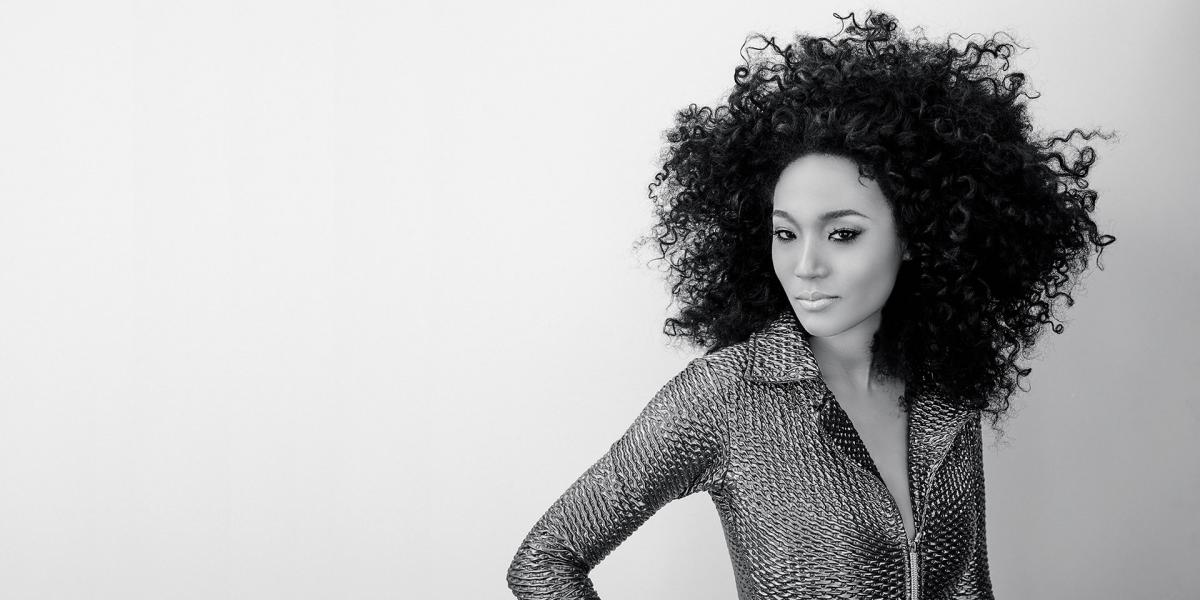 Judith Hill has been a background singer for such legends as Stevie Wonder, Elton John, Ringo Starr, and the late Michael Jackson. She served as the latter's duet partner on the classic ballad "I Just Can't Stop Loving You," which appeared on the posthumously released film Michael Jackson's This Is It. Hill also appeared in the Oscar-winning documentary 20 Feet from Stardom, a behind-the-scenes look at the lives of several acclaimed background singers, and earned a Grammy Award for Best Music Film for her participation. It was while competing during the fourth season of the The Voice that Hill began to cement her identity as a solo artist.
Shortly after, Hill partnered with Prince and he co-produced her debut solo album, Back in Time. The album is an amalgam of soul, funk, blues, and jazz, and showcases Hill's soulful, powerhouse voice and considerable songwriting prowess.
Hill earned a degree in music composition at Biola University, where she wrote her first symphony as well as pieces for piano, vocal groups, chamber ensembles, and string quartets.
Michiko Hill and Pee Wee Hill are well-known Los Angeles-area funk and jazz musicians and arrangers. Michiko plays keyboards and Pee Wee is a bass player.
The theme of JANM's 2018 Gala Dinner will be Service to Democracy. Senator Mazie K. Hirono of Hawaii and activist Aiko Herzig Yoshinaga will be honored.
Presenting sponsors of JANM's 2018 Gala Dinner are the Aratani Foundation; MUFG Union Bank, N.A.; Terasaki Family Foundation; and Toyota Motor North America. Additional sponsorship and underwriting opportunities for the Gala Dinner are still available and individual tickets for the event are now on sale. Visit janm.org/dinner2018 for all event details.
The Gala Dinner evening will include JANM's popular Lexus Opportunity Drawing, for which a new 2018 Lexus NX 300h vehicle will be the prize. Opportunity Drawing tickets are $25 each, $100 for five tickets, and $500 for thirty tickets. They can be requested by calling 213.830.5641, sending an email to galadinner@janm.org, or downloading an order form from janm.org/dinner2018.
# # #
NOW ON VIEW AT JANM:
Contested Histories: Art and Artifacts from the Allen Hendershott Eaton Collection
Special display through April 8, 2018
Following its successful removal from the auction block by dedicated Japanese American community leaders and activists, the Allen Hendershott Eaton Collection of art and craft objects created by Japanese Americans during their World War II incarceration in American concentration camps was transferred to the Japanese American National Museum in 2015. It was conserved with help from the National Park Service's Japanese American Confinement Sites grant program and is now on view at JANM prior to traveling to several other venues in the United States. Through this display tour, the museum hopes to collect more information on each artifact so that it can continue to preserve and catalog this important collection. Contested Histories is on view in the Hirasaki National Resource Center. Please check the HNRC web page for its hours.
Common Ground: The Heart of Community
Ongoing
Incorporating hundreds of objects, documents, and photographs collected by JANM, this exhibition chronicles 130 years of Japanese American history, from the early days of the Issei pioneers through the World War II incarceration to the present.
# # #
About the Japanese American National Museum (JANM)
Established in 1985, the Japanese American National Museum promotes understanding and appreciation of America's ethnic and cultural diversity by sharing the Japanese American experience. Located in the historic Little Tokyo district of downtown Los Angeles, JANM is a hybrid institution that straddles traditional museum categories and strives to provide a voice for Japanese Americans as well as a forum that enables all people to explore their own heritage and culture. Since opening to the public, JANM has presented over 70 exhibitions onsite and traveled 17 of its exhibitions to locations around the world, including the Smithsonian Institution and the Ellis Island Museum in the United States, and several leading cultural museums in Japan and South America.
JANM is located at 100 N. Central Ave., Los Angeles. Museum hours are Tuesday, Wednesday, Friday, Saturday, and Sunday from 11 a.m. to 5 p.m. and Thursday from noon to 8 p.m. General admission is $12 adults, $6 students and seniors, free for members and children under age five. Admission is free to everyone on Thursdays from 5 p.m. to 8 p.m. and every third Thursday of the month from noon to 8 p.m. General admission prices and free admission times may not apply to specially ticketed exhibitions. Closed Monday, 4th of July, Thanksgiving, Christmas, and New Year's Day. For more information visit janm.org or call 213.625.0414.