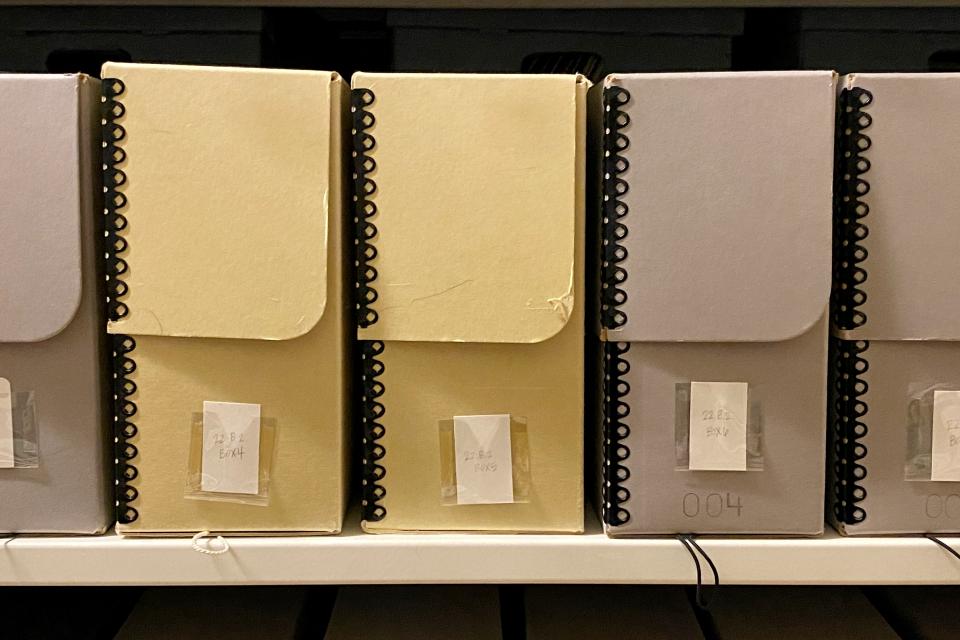 Accessing the Permanent Collection
The over 150,000 objects that comprise the JANM permanent collection chronicle the Japanese American experience in its entirety from early immigration to the present. Artifacts related to early immigration to the United States at the turn of the 20th century, early life in Japanese American communities, and the World War II incarceration experience and military service are strengths of the collection.
Below is information on how you can access the collection for conducting research, licensing, and exhibition loans.
Ways to Utilize JANM's Permanent Collection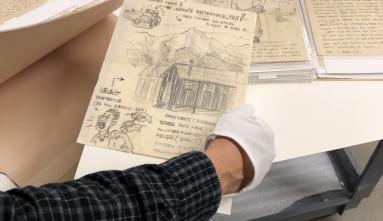 Researching the Permanent Collection
JANM welcomes researchers to use collections and associated archives for teaching, research, publication, exhibition, and artistic endeavors.
Until further notice, JANM remains unable to provide in-person research appointments to access the archival collections. While collections management & access staff are not performing research by proxy, they will attempt to address inquiries by email that require limited searches. Research fees may apply. Inquiries can be sent to collections@janm.org.
Image: Letters from Sohei Hohri to Harold Landon. Gift of Harold Landon Family in Memory of Sohei Hohri (2019.13)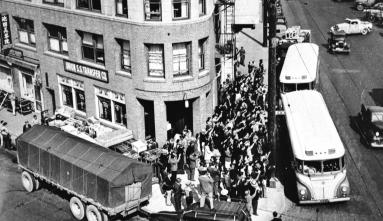 Licensing
Requests to use images of materials in JANM's permanent collection will be considered on a case-by-case basis.
Images and films from the Japanese American National Museum's collection may not be reproduced, distributed, or displayed without a completed license agreement and payment of the appropriate use fees. Use fees apply to one time use per image distributed in licensed format, unless otherwise authorized in the license agreement.
For more information, please contact collections@janm.org.
Image: Aerial perspective of crowd boarding buses in front of Nishi Hongwanji Buddhist Temple, Los Angeles, California, 1942. Gift of Jack and Peggy Iwata (93.102.102)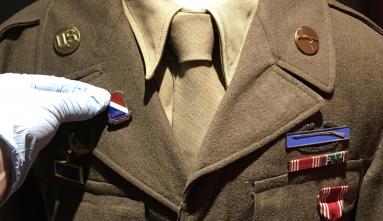 Outgoing Exhibition Loans
JANM considers loan requests from museums and other exhibiting institutions to borrow artifacts from the permanent collection.
For more information, please contact collections@janm.org.
Image: US Army jacket on display. Gift of Mary Fumiko Bozono Kamimura (91.68.13)