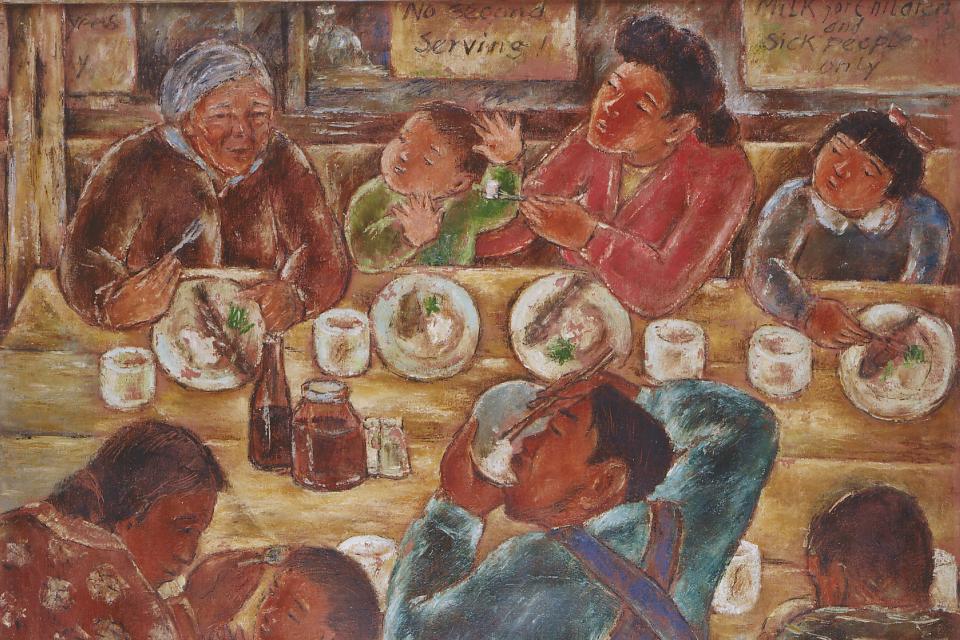 Henry Sugimoto Collection
(92.97) The online collection of Henry Sugimoto (1900-1990) includes 137 paintings dating from the 1930s to the 1950s. Sugimoto's works depict Arkansas, California, New York, Mexico, and France. His paintings of Fresno detention center in central California and Jerome and Rohwer concentration camps in Arkansas illustrate clearly his feelings about the wartime incarceration.
Henry Sugimoto was born in 1900 in Wakayama, Japan, and lived until the year 1990. During his lifetime, he created hundreds of works of original art, many pieces depicting the everyday lives of Japanese Americans in the World War II concentration camps, the experiences of Japanese American soldiers, and the Issei experience.
Related to this Collection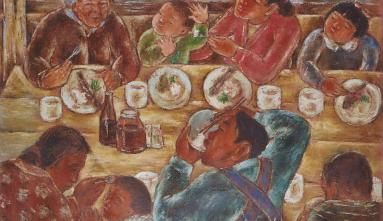 Henry Sugimoto Exhibition
Items in this collection were featured in the exhibition Henry Sugimoto: Painting an American Experience, which was on display at JANM March 24 - October 7, 2001.