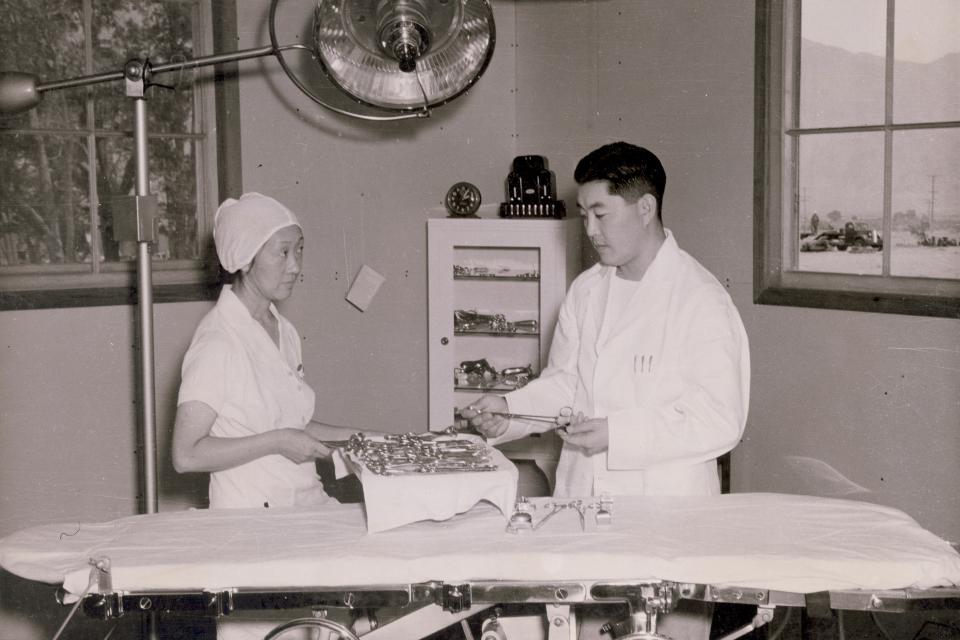 (93.102) The online collection of photographer Jack Iwata includes 166 photographs and copy negatives taken at Manzanar and Tule Lake concentration camps between 1942 and 1945.
Jack Iwata was born in Seattle, Washington, but grew up in Hiroshima Prefecture, Japan. He returned to the United States when he was 16 years old, and attended Whittier College in Whittier, California. Iwata began to work with famous photographer, Toyo Miyatake, in 1937. He continued to work with him during World War II, throughout their time together at the Manzanar concentration camp, as well as after they left the camps.
After the bombing of Pearl Harbor in 1942, Jack and his wife were forced to evacuate their home, and they were placed at the concentration camp in Manzanar, California. There, Iwata continued to photograph people and places, and thus documented the activities of everyday camp life. It is because of Iwata's photographs of Manzanar, and later of the Tule Lake concentration camp, that we have a glimpse into the life of a Japanese American person during World War II.