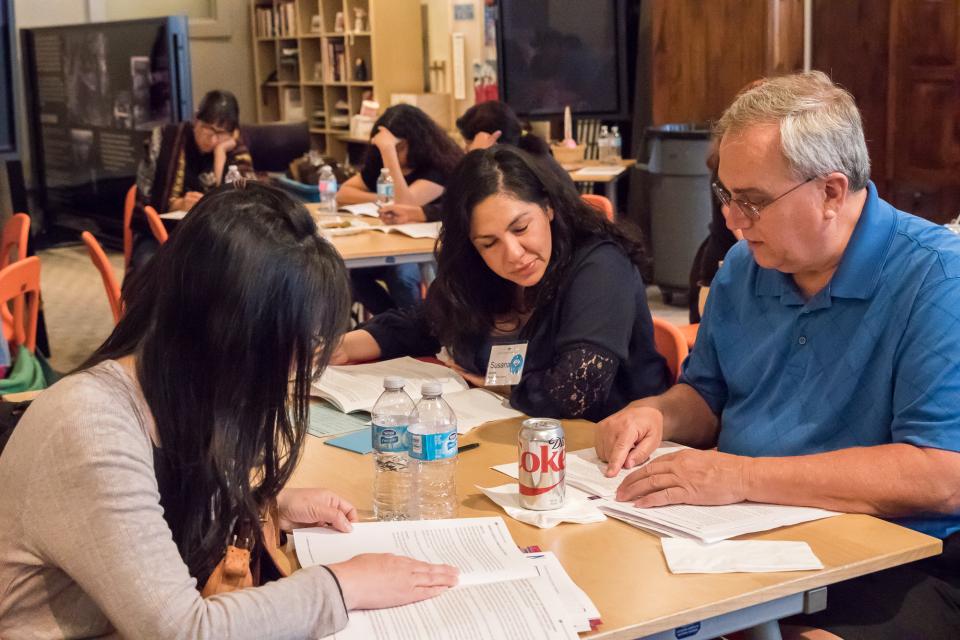 Collaborating with educators to share the Japanese American experience with students is an important part of furthering our mission. JANM offers professional development workshops for classroom teachers and other educators.
Upcoming Educator Workshops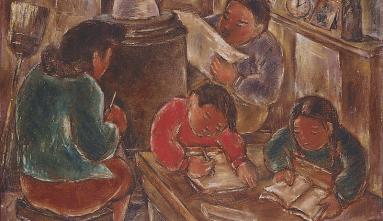 Virtual Educator Workshop—Teaching the Japanese American WWII Experience Through Art
Thursday, October 13, 2022 • FREE
JANM's collection of art includes thousands of individual pieces as well as large bodies of work by artists such as Miné Okubo, Henry Sugimoto, Hisako Hibi, and others. Join educators from across the country to learn about the lived experience of forced removal and incarceration documented in these sketches, paintings, and drawings, as well as tools and strategies for integrating art into the study of the Japanese American WWII experience in this free virtual educator workshop. Advance registration required.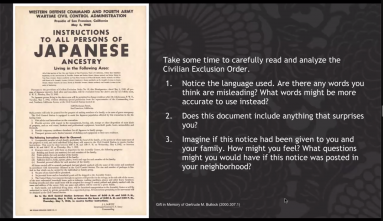 Virtual professional development workshops
Virtual professional development workshops for up to 30 educators can be arranged for schools, districts, or other groups of educators.
Workshops can be developed to include: 1-2 hours of live content and up to 1.5 hours of asynchronous material.
Professional development sessions must be booked at least four weeks in advance. If you have any questions, please email us at education@janm.org.
Please note that availability, pricing, requirements, and options are subject to change.
Past Educator Workshops
Little Tokyo: How History Shapes a Community Across Generations
An NEH Landmarks of American History and Culture workshop for teachers
July 17–22 and July 24–29, 2022
Los Angeles, CA
Little Tokyo: How History Shapes a Community Across Generations examined history through the neighborhood of Little Tokyo in Los Angeles, California. With a focus especially, but not exclusively, on the Japanese American experience, this week-long workshop was offered twice: July 17–22 and July 24–29, 2022. During the course of the workshop, participants were joined by scholars, educators, curators, and community historians to learn about this unique place and how it has evolved through history.