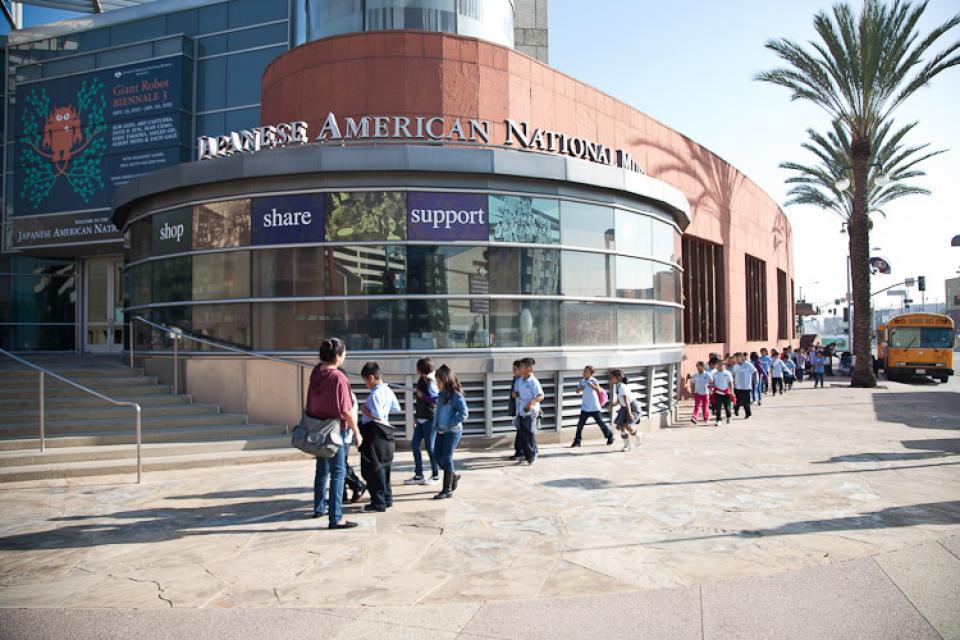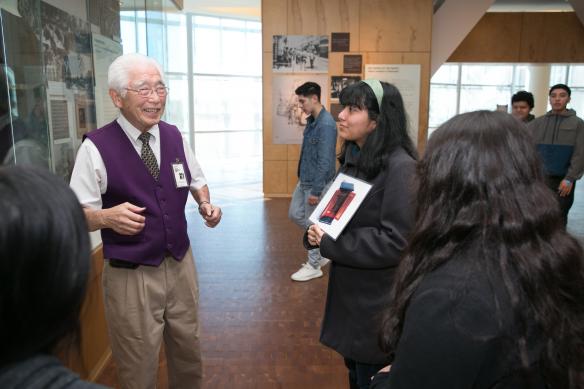 Sharing the richness of the Japanese American experience
The School Visits Program at JANM supports the museum's mission to promote understanding and appreciation of America's ethnic and cultural diversity by sharing the Japanese American experience. Our school group visits and virtual tours encourage students to build personal connections, to think critically, and to engage in participatory learning. On-site and virtual experiences complement classroom learning by exploring the richness of Japanese American history.
Planning your visit
Plan your school's JANM visit to explore stories about the Japanese American experience.
FAQ
Have questions? Here are answers to the most common inquiries.
Financial Assistance
Financial assistance is available to qualifying schools while funds last.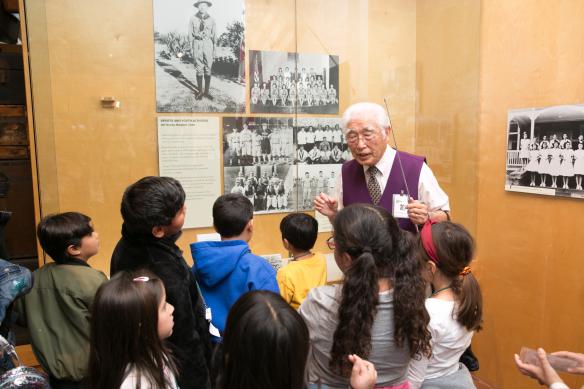 All school visits must be booked at least three weeks in advance. School group visits are available Tuesday through Friday beginning at 10 a.m. To book your group visit reservation, you must reserve using the online reservation form.
Please note that availability, pricing, requirements, and options are subject to change.
If you have any questions, please email us at groupvisits@janm.org. We are happy to help you!