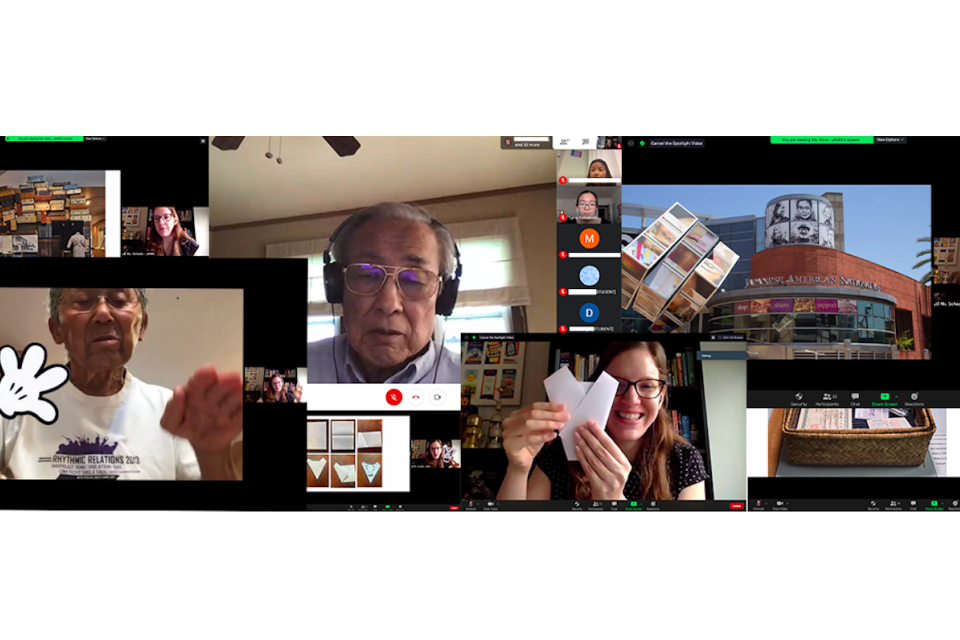 Body 1
Connect with JANM Virtually
Virtual visits use video conferencing technology to engage visitors and students in conversations surrounding JANM's collections. These visits offer a new way to make sure that the important lessons of history are not forgotten.
Virtual visits must be booked a minimum of three weeks in advance. Virtual visits for grades 4–12 require pre-work with suggested time spent on the content in advance of the facilitated live experience. Pre-visit curriculum is vital in ensuring that the live video-conferencing session is spent on meaningful dialogue. Pre-work is designed to be completed either independently by students, or as a teacher-led lesson. Completion of a facilitated virtual visit reserved via the Education Unit is required in order to book a Q&A session with a first-person survivor of incarceration.
Higher education and adult groups can also book a virtual visit in English or Japanese. The presentations explore the Japanese American experience from the 1860s through the post-war era and can be tailored to particular areas of interest for students, seniors, and other groups. Companies can book a virtual visit for multicultural awareness or as part of their diversity and inclusion training.
Planning your visit
Plan a virtual visit to JANM to explore stories about the Japanese American experience.
FAQ
Have questions? Here are answers to the most common inquiries.
Financial Assistance
Financial assistance is available to qualifying schools and groups while funds last.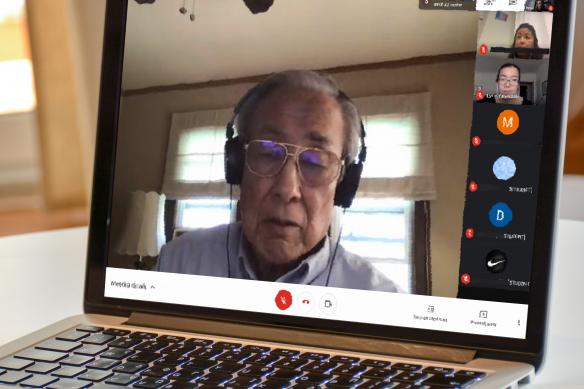 Virtual visits must be booked three weeks in advance.
Please note that availability, pricing, requirements, and options are subject to change.
If you have any questions, please email us at groupvisits@janm.org. We are happy to help you!
Anchor Tag
virtual-tour-list