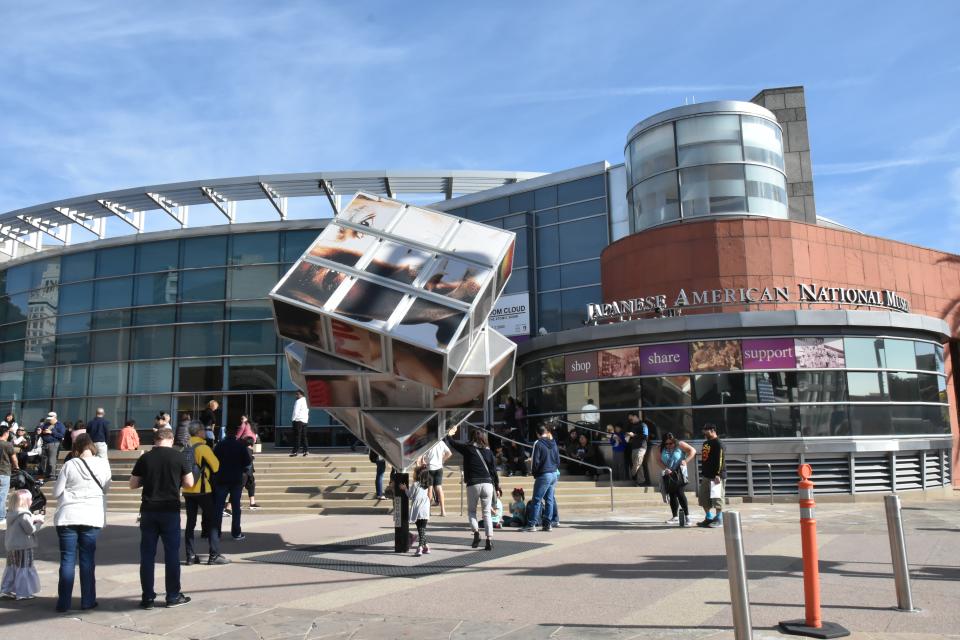 Museum Hours
Tuesday through Sunday: 11 a.m.–5 p.m. (PST)
Last entry at 4 p.m.
Closed Mondays and holidays. JANM will be closing at 3 p.m. (PST) on Friday, December 24 and closed on December 25 for Christmas. We will also be closing at 3 p.m. (PST) on Friday, December 31 and closed on January 1 in observance of New Year's Day.
Proof of Vaccination Requirement
As required by LA City ordinance, 
ALL VISITORS
age 12 and older will need to show proof of full vaccination or a negative antigen or PCR Covid-19 test taken within 72 hours prior to visiting the museum. Proof of vaccination or negative test may be in a paper or digital format, PLUS a photo ID. The vaccine requirement does not apply to children under 12.  
LEARN MORE
Updated Ticket Procedures:
As of October 18, 2021
Daily ticket reservations are encouraged; walk ups are available.
Tickets are good for the entire day of your visit; same day reentry is permitted.
JANM Members visit FREE. To reserve your ticket in advance, use the Members admission ticket link below, or show your current membership card at front desk. 
Thursdays are FREE admission from 11 a.m.–5 p.m.; last entry 4 p.m. Advance tickets not available.
For NARM and Western Reciprocal Membership Programs and all other free or discount programs and passes, tickets must be obtained upon arrival. Show proof of eligibility at front desk.
Advance tickets are released up to four weeks in advance.
Refunds or exchanges for a different date/time may be made in advance prior to time and date of ticket. Please contact visitorservices@janm.org.
GENERAL ADMISSION TICKETS   MEMBERS ADMISSION TICKETS
Before You Arrive:
Please print or download your advance tickets and the visitor map.
Masks are required for all visitors, regardless of vaccination status, except for children age two and younger.
No food or drinks allowed.
Large bags are not permitted. JANM cannot hold any jackets, clothing, or bags outside of lockers.
A limited number of self-serve storage lockers (9"W x 22"H x 16"D) are available on a first-come basis. Valid ID required to use lockers.
Wheelchairs available upon request.
Please note that the following are currently still closed:
JANM Store (you can order online at janmstore.com; see below for details about on-site pick-ups)
Hirasaki National Resource Center
For more information, please contact us at 213.625.0414 or check our Contact Information page.
Self-Guided Education Packets
Self-guided education packets are available at the front desk with a $1 cash only suggested donation (we cannot make change). Packets are yours to keep and include a pencil, visitor map, and printed copy of the Connection Guide: Finding Meaning at JANM.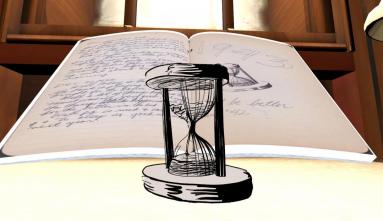 A Life in Pieces VR Experience
Reserve tickets for an immersive, virtual reality video produced for the exhibition, A Life in Pieces: The Diary and Letters of Stanley Hayami.
Time slots are extremely limited. Advance, timed reservations are strongly recommended.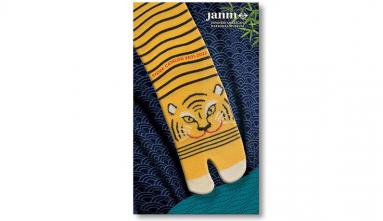 JANM Store
The JANM Store remains closed to the public.
You can still order online 24/7 at janmstore.com, or call and leave a message on our toll-free number at 888.769.5559. Our store staff will return your call during business hours: Tuesday–Sunday from 11 a.m.–5 p.m. (PDT).
On-site pickup is available. Hours for on-site pickup of online orders:

Tuesday–Sunday: 11 a.m.–4:30 p.m.
*Subject to change—see online store for details and holiday closures.