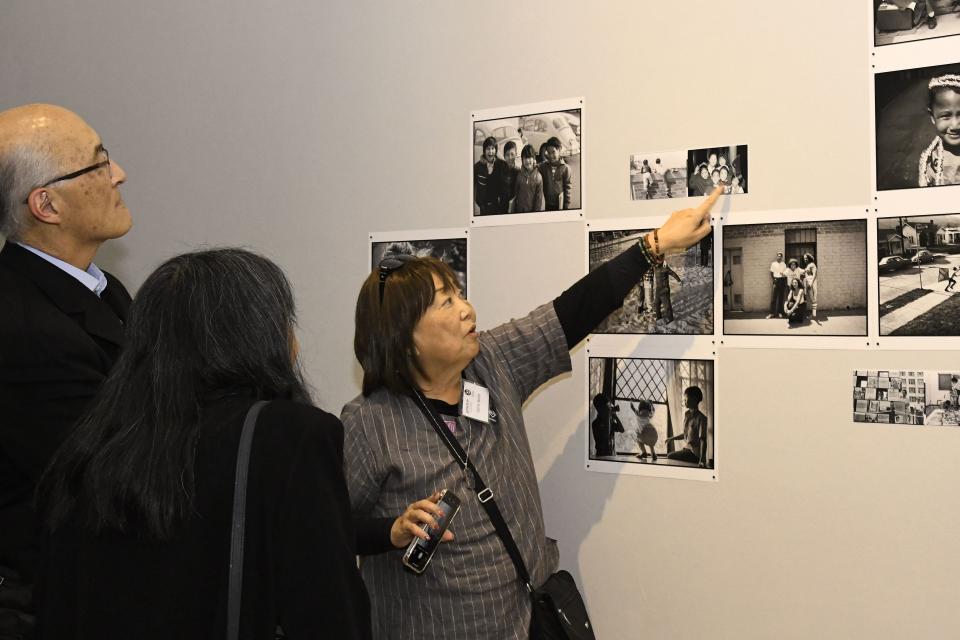 Support JANM with Membership
Thanks to the support of nearly 60,000 members and donors, the Japanese American National Museum has built a world-class institution, accredited by the American Association of Museums and an affiliate of the Smithsonian Institution. Our supporters represent many different ethnic backgrounds and come from every state in America and 17 countries around the world.
Membership dues provide critical funding which helps maintain our permanent collection, as well as plays a crucial role in supporting education programs and exhibitions accessed by thousands of visitors, supporters, and members across the world. These generous contributions sustain JANM's collection of over 100,000 unique artifacts that preserve the story of Japanese Americans from a first-person perspective. Members allow JANM to create new and important exhibits for the future, and continue to share this rich legacy to future generations.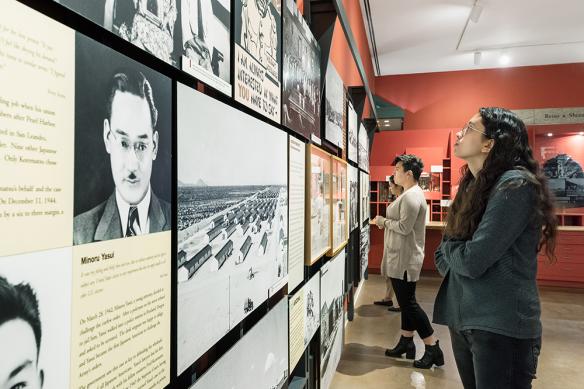 Become a Member
Membership not only offers numerous benefits (including 10% off JANM Store purchases!), but also supports our mission to promote understanding and appreciation of America's ethnic and cultural diversity by sharing the experiences of Japanese Americans.

We invite you to become a new member, renew your membership, or share JANM with a friend or loved one by giving a gift membership today!
Body 1
General Membership Benefits
Valid for one year, renewable annually. Membership purchases and donations to JANM are not refundable
Member Discount Program
Show your JANM Membership Card at neighborhood businesses when visiting JANM for friendly discounts.
Member Events
Exclusive events for our members such as exhibition tours, meet-and-greets, and receptions.
FAQ
Have questions? Here are answers to the most common inquiries.
Frequently Asked Questions
Why should I become a member?
In addition to many exciting membership benefits, your donation supports JANM's mission and is vital to our existence. Membership dues fund exhibitions, lectures, children's programming, and more. Your help ensures the preservation of the Japanese American legacy.
Do you have a complete list of membership benefits?
JANM Membership includes a plethora of incredible benefits, including free admission, JANM Store discounts, and member-exclusive events. For a complete list of membership benefits, please explore the JANM Membership Levels section above. Click on the arrows next to the "Join" buttons to see the complete list of benefits for each level.
Upon becoming a member, or renewing or upgrading your membership, you will receive a list of benefits for your level and information on how to receive those benefits.
How do I become a member?
Joining can easily be done through a number of methods:
Web site: Join/renew here
Call us: 213.830.5646
Mail/visit:
Japanese American National Museum
Membership Department
100 N. Central Avenue
Los Angeles, CA 90012-3901
How do I get my member discount online at janmstore.com?
At the JANM Store checkout, enter the code: JANM MEMBER. Your discount will appear if your membership is active in our system. There are no additional discounts on sale items or certain other products (memberships, Courtyard engravings, for example) If the code does not work, email the JANM Store at museumstore@janm.org with your name, membership number, and expiration date. They will make note of your active membership and send you a link to complete the discounted transaction.
Will my company match my membership gift?
Many companies will match charitable contributions made by employees, helping your contribution make its greatest impact. Check with your company to find out if they will match your membership contribution. If they do, request a Matching Gift Form from your Human Resources or Community Relations Department and mail it to JANM with your payment.
How long does it take to receive a permanent membership card and my membership materials after I send in payment?
We strive to mail out all permanent membership cards within 7–10 business days, but due to high volume, it can sometimes take up to 4 weeks. If you plan to visit JANM before you have received your cards, stop by JANM's admissions desk and you will be issued a temporary card.
I'm a member of JANM. May I bring a guest to a members-only event?
No, members only events are a benefit of JANM membership and only open to current members unless otherwise specified on the invitation.
As a member, can I bring other guests to the museum for free?
Starting at the Supporting Level, membership includes guest tickets in addition to member admission! Supporting Level members may bring two guests during their visits, while Sustaining Level and above memberships include four guest tickets.
May I loan my membership card to another person?
Membership cards are not transferable. Cards may only be used by the person(s) listed on the card.
How do I upgrade my membership to a higher level? Do I have to wait until my membership expires?
You may upgrade your membership at any time by paying the difference of your upgrade. For example, if you are currently an Individual member ($60) but would like to add your family to your membership. You can upgrade to a Family/Dual membership ($95) by just sending payment for $35 to cover the cost of the upgraded membership.
Please include a note stating that you wish to upgrade your membership and listing your name, address, membership number, and the membership level you wish to upgrade into. If you are upgrading from an Individual, Senior, or Student level to a Family/Dual level or above, please include the name of your new member cardholder and they will be added to your membership. Payment can be completed with credit card by phone, or by mailing a check to JANM (Attn: Membership Department).
I lost my membership card, how do I get a new card?
We are happy to replace cards that may have been misplaced throughout your membership tenure. Please contact us at membership@janm.org or by calling 213.830.5646 and we will mail you a replacement card.
How do I find out if my membership has expired?
Museum membership is valid for one year. You will begin receiving membership renewal notices two months before your membership expires. You may also check your membership card for the expiration date or contact us at membership@janm.org or by calling 213.830.5646.
I just renewed my membership. Why did I receive another renewal notice in the mail?
Occasionally, our letters have crossed in the mail if the renewal notice and membership payment were sent around the same time. If you think this may not apply, please feel free to contact us with your concern.
I am a member of the Museum. How can I become more involved?
The heart of JANM is found in its dedicated community of volunteers who share a commitment to promoting understanding and appreciation of America's ethnic and cultural diversity through the preservation and sharing of the Japanese American experience. To learn more about JANM's volunteer program, please visit janm.org/volunteer or call the volunteer hotline at 213.830.5645.
Why didn't I receive free admission to JANM after making a donation?
Although extremely important and appreciated by JANM, donations do not carry any special privileges or benefits. If you would like to become a member of JANM to receive benefits such as unlimited free admission for one year, please sign up for membership above.
We are happy to answer any question that you may have regarding JANM membership. Please contact us at membership@janm.org or by calling 213.830.5646.
General museum questions, not pertaining to membership, may be answered by calling 213.625.0414.