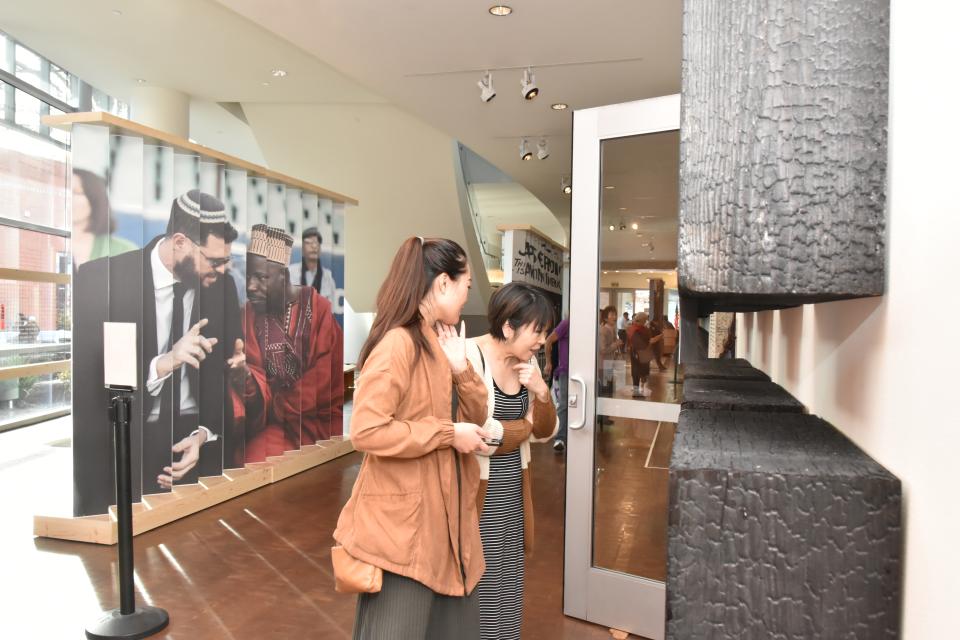 Body 1
Why Giving to JANM Matters
The Japanese American National Museum relies on the generosity of its friends and supporters to meet the enormous cost of providing programs and services, year-round, to hundreds of thousands of local, national, and international visitors.
Your membership or gift will ensure that the museum is able to continue its tradition of excellence in producing exhibitions, public programs, publications and educational materials to preserve, interpret, and share the experiences of Japanese Americans.
MEMBERSHIP GIVING OPPORTUNITIES DONATIONS
I became a member of JANM in the early 1990s because I felt the Museum's mission was important. At that time, no other organization was educating the public about Japanese American history and its larger lessons for all Americans. What makes the Museum special is its historical exhibit and its docents…JANM provides an opportunity for us to give back to the community in a meaningful way and enjoy the camaraderie among other volunteers and Museum staff. That is why I love being a member of the Museum!
—Roy Sakamoto, JANM Charter Member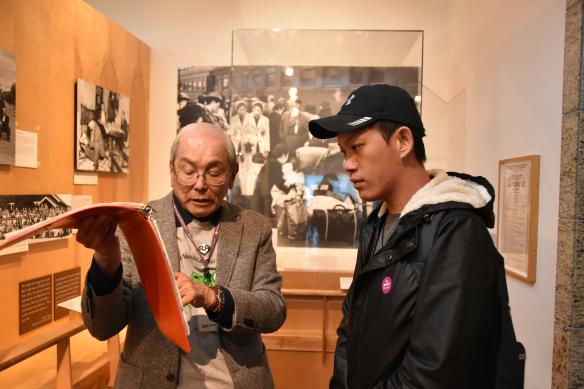 Membership
Join over 6,000 active members worldwide to show your commitment to our work. JANM members receive numerous benefits, and member dues support exhibitions, programs, and other educational efforts. Renew today and show your support!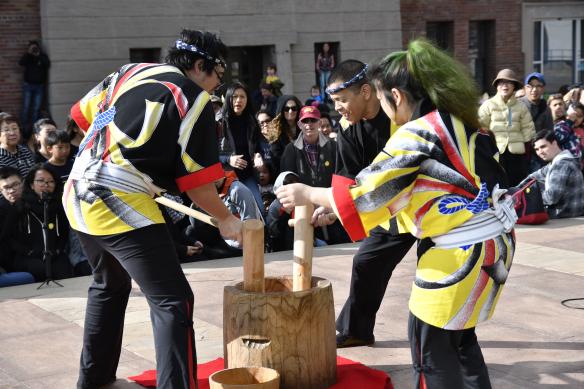 Giving Opportunities
Learn about the many ways that you can make an impact on our museum initiatives through an engraving, planned gift, institutional support, vehicle donation, or the annual fundraising event.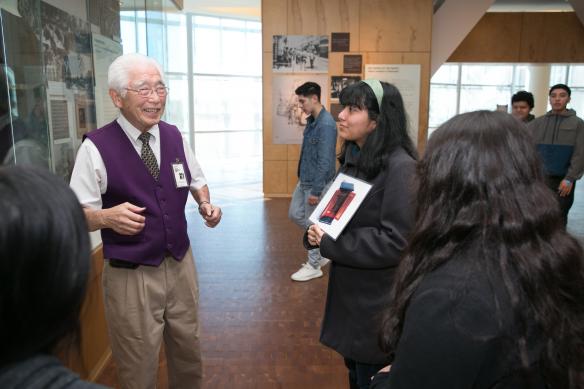 Donations
Donations to JANM help us continue our important work by supporting our educational programs, preservation of artifacts, and daily operations. Contributions can be made to the museum in several ways, and may also be made in honor or memory of a loved one.
Announcements
The Japanese American National Museum Announces the 2023 Benefit and Online Auction
APRIL 20, 2023
The Japanese American National Museum (JANM) will host the Annual Benefit and Online Auction with the theme Across Generations on Saturday, May 13, 2023, at the InterContinental Los Angeles Downtown. The Benefit will spotlight the stories of new and established leaders who see and believe in the importance of JANM and its enduring role in our democratic society. These leaders transcend several generations and hail from across the nation. JANM is hopeful for the future as new generations engage with the Museum to continue the vision toward a better world.
The Japanese American National Museum Receives $503,877 from Two Japanese American Confinement Sites Grants
December 2, 2022
The Japanese American National Museum (JANM) has received $327,974 for Preserving America's Community Treasures (PACT): The Toyo Miyatake Collection and $175,903 for Eating Together: Food in Japanese America, two grants from the Japanese American Confinement Sites (JACS) Grant Program.