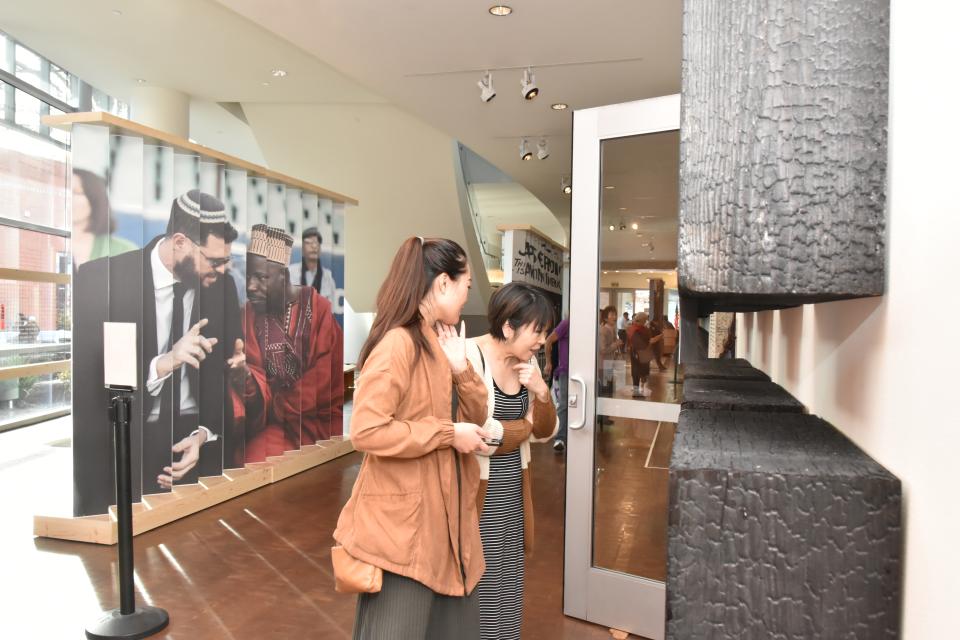 Body 1
Why Giving to JANM Matters
The Japanese American National Museum relies on the generosity of its friends and supporters to meet the enormous cost of providing programs and services, year-round, to hundreds of thousands of local, national, and international visitors.
Your membership or gift will ensure that the museum is able to continue its tradition of excellence in producing exhibitions, public programs, publications and educational materials to preserve, interpret, and share the experiences of Japanese Americans.
MEMBERSHIP GIVING OPPORTUNITIES DONATIONS
I became a member of JANM in the early 1990s because I felt the Museum's mission was important. At that time, no other organization was educating the public about Japanese American history and its larger lessons for all Americans. What makes the Museum special is its historical exhibit and its docents…JANM provides an opportunity for us to give back to the community in a meaningful way and enjoy the camaraderie among other volunteers and Museum staff. That is why I love being a member of the Museum!
—Roy Sakamoto, JANM Charter Member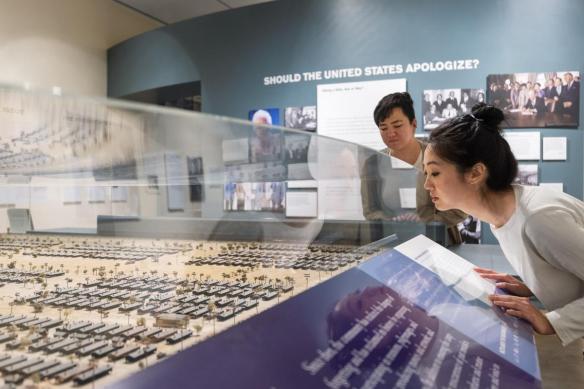 Membership
Join over 6,000 active members worldwide to show your commitment to our work. JANM members receive numerous benefits, and member dues support exhibitions, programs, and other educational efforts. Renew today and show your support!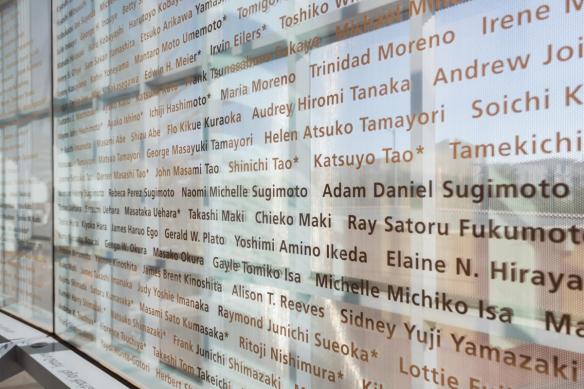 Giving Opportunities
Learn about the many ways that you can make an impact on our museum initiatives through an engraving, planned gift, institutional support, vehicle donation, or the annual gala and auction.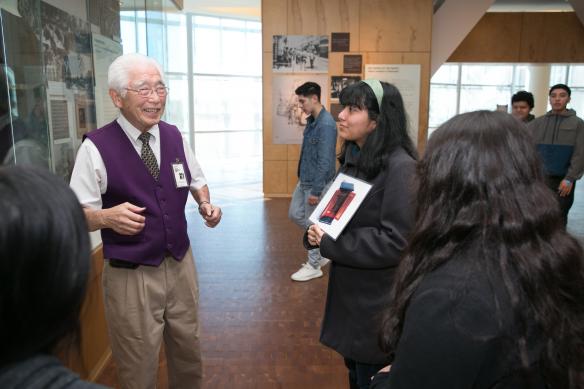 Donations
Donations to JANM help us continue our important work by supporting our educational programs, preservation of artifacts, and daily operations. Contributions can be made to the museum in several ways, and may also be made in honor or memory of a loved one.
Announcements
Kelli-Ann Nakayama Named Chief Development Officer at the Japanese American National Museum
LOS ANGELES, CA – The Japanese American National Museum (JANM) has appointed Kelli-Ann Nakayama as the Museum's new chief development officer.
Nakayama has more than twenty years of professional nonprofit fundraising experience, with a specialty in capital campaigns and major/principal gifts. She provides leadership to the Museum's national philanthropic funding strategies, including membership, individual and institutional giving, and development operations. She received her MA in Museum Studies from San Francisco State University, her BA in Anthropology from the University of California, Berkeley, and has professional certificates in philanthropy and fundraising management.
Nakayama's extensive fundraising experience stems from her previous work with Boy Scouts of America National Foundation, where she spearheaded a team of fundraising professionals, forty-four local councils, and hundreds of volunteers to raise over $21.5 million for local membership growth initiatives. As the director of development at the USC Keck School of Medicine, she solicited, managed, and secured over $4.3 million in individual gifts for stem cell research and supported a team responsible for raising $35 million. She also has a strong connection to the Los Angeles Japanese American community and JANM.
"When I visited JANM, I felt the gravity of past hardships, saw the resilience of families, and learned about the perseverance of leaders who fought for justice. Those visits were also poignant reminders that many communities today suffer from the same discrimination that plagued the US eighty years ago. As a fourth-generation Japanese American whose relatives were incarcerated during World War II (and whose grandfather started Tokyo Bank and was one of the first Japanese American bankers in the US), I have a deep and personal appreciation of JANM for capturing the shared histories and contemporary narratives of our vibrant and dynamic community," said Nakayama.
"Kelli brings a wealth and depth of experience in every aspect of fundraising, management, and leadership to JANM—and she is no stranger to the Museum. As she said to me, 'It's like coming back home.' I am excited to have Kelli aboard, and for the passion and leadership she brings to our stellar development team," said Ann Burroughs, President and CEO of JANM.
###
About the Japanese American National Museum (JANM)
Established in 1985, JANM promotes understanding and appreciation of America's ethnic and cultural diversity by sharing the Japanese American experience. Located in the historic Little Tokyo district of downtown Los Angeles, JANM is a hybrid institution that straddles traditional museum categories and strives to provide a voice for Japanese Americans as well as a forum that enables all people to explore their own heritage and culture. Since opening to the public in 1992, JANM has presented over 70 exhibitions onsite while traveling 17 exhibits to venues such as the Smithsonian Institution and the Ellis Island Museum in the United States, and to several leading cultural museums in Japan and South America. For more information, visit janm.org or follow us on social media @jamuseum.
The Japanese American National Museum Announces 30 Changemakers Under 30 for the Museum's 30th Anniversary
April 20, 2022
LOS ANGELES, CA – The Japanese American National Museum (JANM) will honor 30 Changemakers under 30 years old at JANM's 30th Anniversary Benefit on April 30, 2022. Established in 1985, JANM promotes the understanding and appreciation of America's ethnic and cultural diversity by sharing the Japanese American experience.
The Japanese American National Museum Receives $50,000 from National Trust for Historic Preservation to Help Tell the Full American Story
April 12, 2022
The Japanese American National Museum (JANM) was awarded $50,000 for the National Trust for Historic Preservation's Telling the Full History Preservation Fund. The grant is one of 80 given to select organizations nationwide with projects that helped preserve, interpret, and activate historic places to tell the stories of underrepresented groups in our nation.