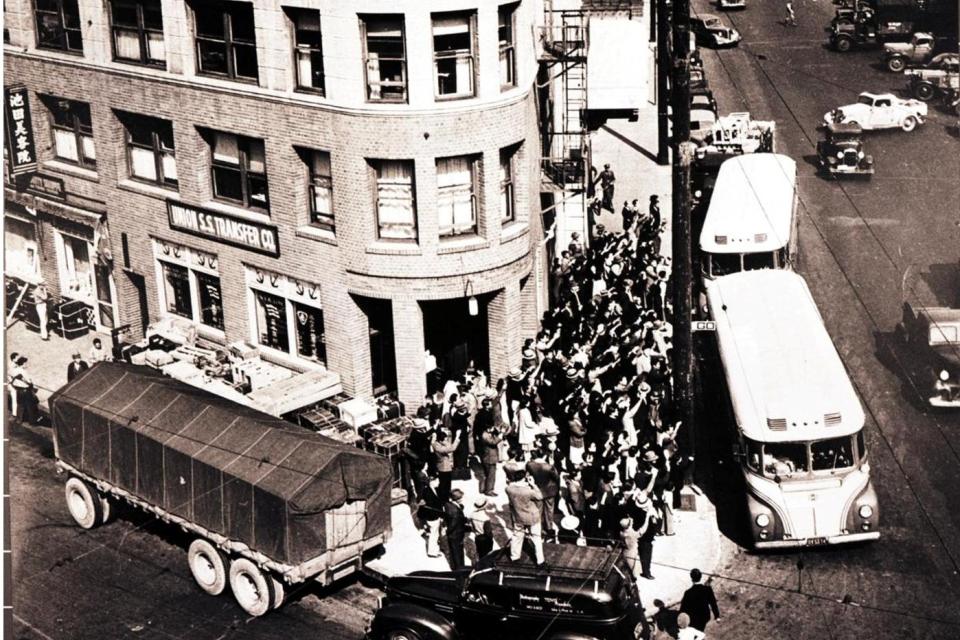 SCHEDULE—NEH Landmarks Little Tokyo Workshop
Little Tokyo: How History Shapes a Community Across Generations
An NEH Landmarks of American History and Culture workshop for teachers
Dates: 
Session one: July 17 - July 22, 2022 
Session two: July 24 - July 29, 2022
Location:
Japanese American National Museum
Los Angeles, CA
Little Tokyo: How History Shapes a Community Across Generations will examine history through the neighborhood of Little Tokyo in Los Angeles, California. This week-long workshop will be offered twice: July 17-22 and July 24-29, 2022. During the course of the workshop, participants will be joined by scholars, educators, curators, and community historians to learn about this unique place and how it has evolved through history.
Schedule
Day 1, Sunday: Welcome and introduction
Welcome to Little Tokyo in Downtown Los Angeles. Introduction to the week and overview of the Smithsonian Learning Lab resource. All participants are required to post at least one completed lesson to the Smithsonian's Learning Lab website by September 5, 2022. This can be worked on during and after the workshop week and will create a collection of classroom-ready tools for use once participants return to their schools.
Day 2, Monday: Background and historical foundation, pre-war Little Tokyo community
The workshop will start with an overview of Japanese American immigration and pre-war discrimination and how this influenced the establishment of Little Tokyo. This discussion will be followed by a tour of JANM's ongoing exhibition: Common Ground: The Heart of Community and an introduction to the Little Tokyo neighborhood with a walking tour conducted by the Little Tokyo Historical Society.
Day 3, Tuesday: World War II—Incarceration, Bronzeville
Through primary source analysis, we will examine key government legislation that led up to the incarceration of Japanese Americans. JANM's extensive collection will serve as a resource in understanding how the forced removal broke apart communities like Little Tokyo. Through art analysis of works in JANM's collection by artists including Miné Okubo and Henry Sugimoto as well as first-person oral histories by JANM volunteers, participants will make personal and human connections in their understanding of the impact of forced removal and incarceration on the daily lives of individuals.
Participants will also learn about Bronzeville, a brief period during World War II when Little Tokyo was largely inhabited by African Americans from the deep south who came to Southern California for job opportunities but were denied housing in many other areas of the region due to restrictive covenants. As they moved into the neighborhood left vacant by the removal of Japanese Americans, a new culture of jazz and art developed as part of Little Tokyo's history.
Day 4, Wednesday: JANM collection, JANM educator resources, postwar, activism
The day will begin with a continuation of our exploration of primary source objects from JANM's collection. We will focus on key collections that provide insight into the youth perspective of the forced removal and incarceration. This perspective makes them particularly impactful for classroom teaching. The Clara Breed letters include correspondence from incarcerees and the diary of Stanley Hayami shows a young man's feelings around issues of incarceration, democracy, and his decision to join the military, among other things. The JANM Education Unit will share how this very personal and human side of history can be made into a lesson plan for classroom use.
On this day we will also examine the post-war and resettlement period. An important part of the Japanese American World War II experience is the process of reconciling with the forced removal and incarceration. Inspired by the Civil Rights Movement, the '60s were a time when Japanese Americans finally began to unpack and discuss what happened to their families. We will explore this post-war movement and community building efforts as the Asian American movement began to take shape.