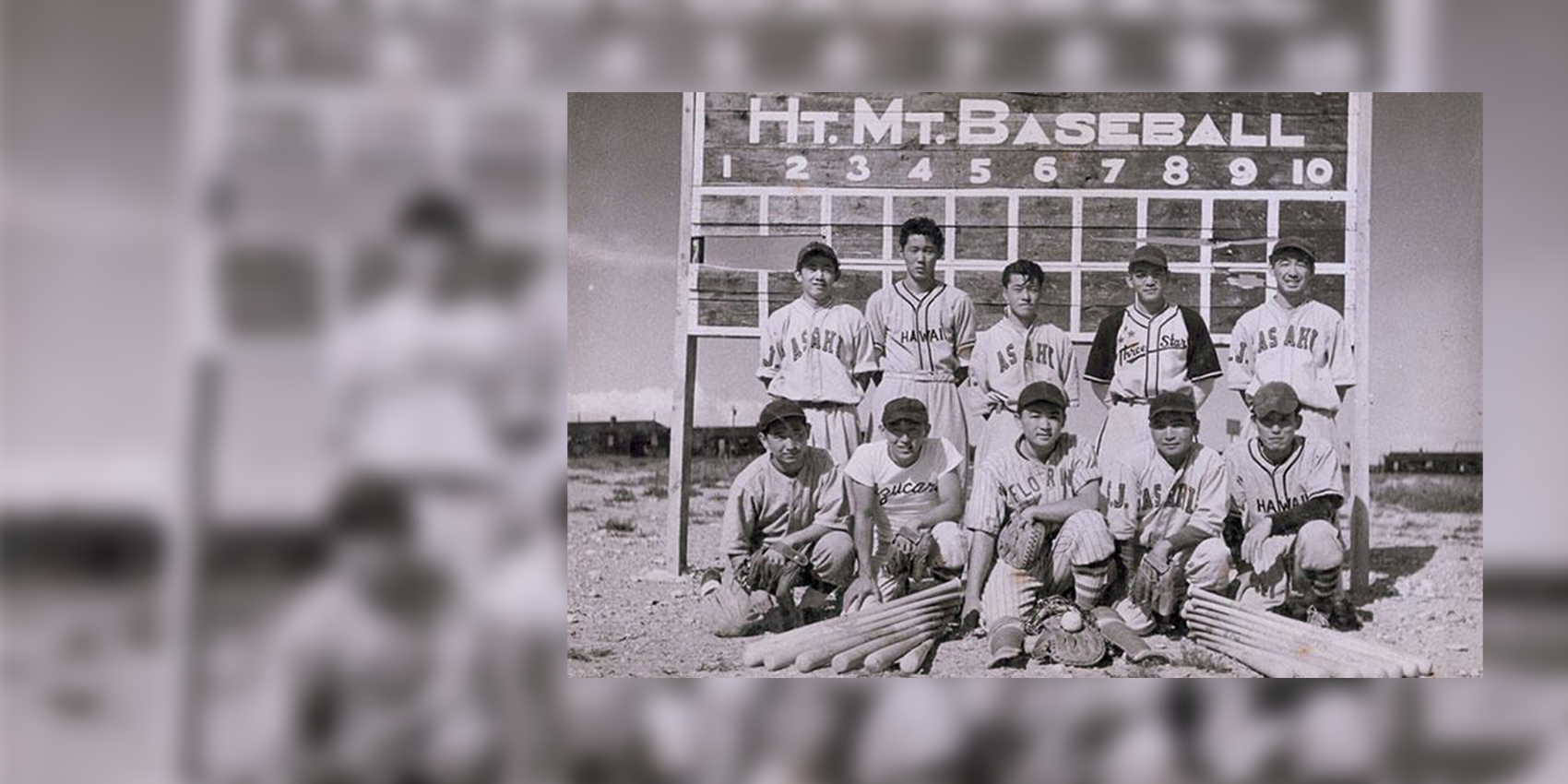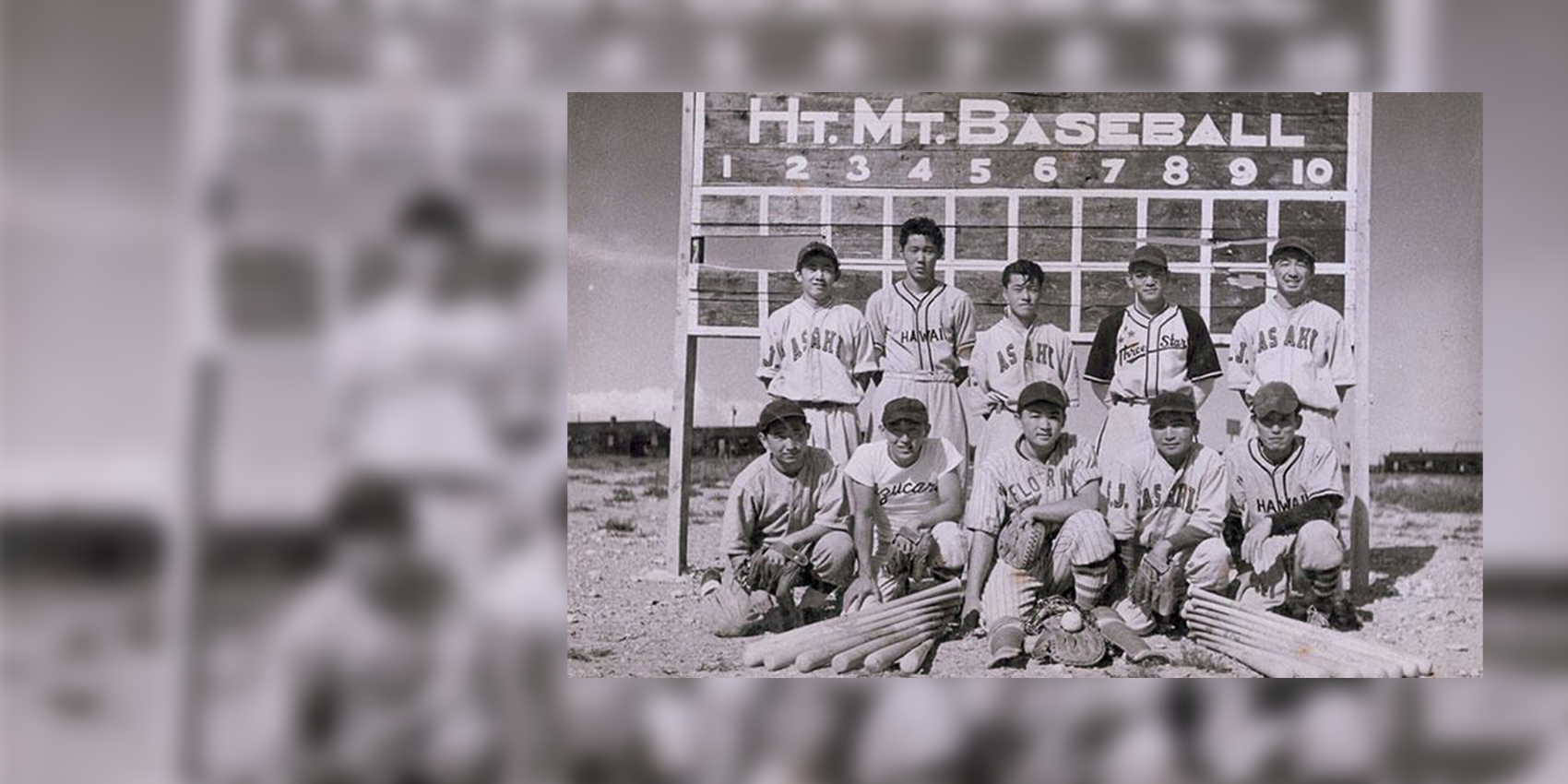 More Than a Game: Sport in the Japanese American Community tells the story of one immigrant group through the universally popular topic of sport.
From initial immigration in the late 1800s through incarceration during World War II and the triumph of the 1952 Olympics where four Japanese Americans won a total of seven medals, the exhibition reveals a unique and, often untold, perspective on how sport influenced and impacted the evolution of the Japanese American community.
The exhibition also includes objects, photos, and video interviews with athletes in Top of Their Game—including Wat Misaka, professional basketball player with the New York Knicks in 1947, Wimbledon champion Ann Kiyomura, and Olympic gold medalist Kristi Yamaguchi.
In the Dr. & Mrs. Edison Miyawaki Gallery and the Taul & Sachiko Watanabe Gallery of the Museum Pavilion, 2nd floor and the Weingart Foundation Gallery of the Museum Pavilion, 1st floor.
Photo: Zebra baseball team at Heart Mountain, Wyoming concentration camp, 1944. Gift of Mori Shimada (92.10.2DF).