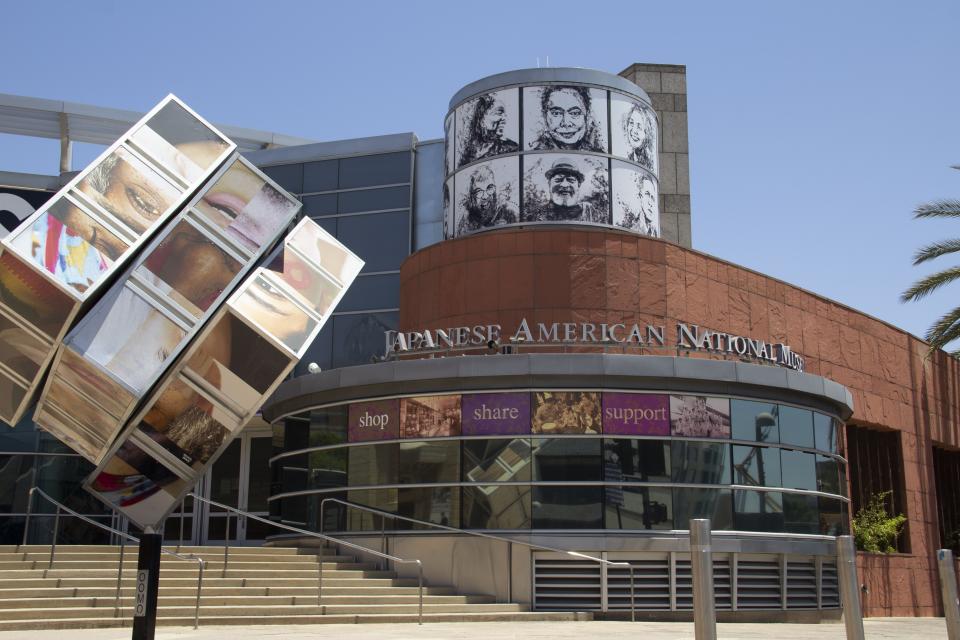 COVID-19 Rules and Protocol
The Japanese American National Museum (JANM) is reopening to the public by following COVID-19 requirements of the Los Angeles County Public Health Order. 
Our rules require:
All visitors must physically distance.
All visitors must wear face masks. (Except for infants and children under 2 years of age)
All visitors will be screened before entering.
Visitors with active or unstable health conditions should not visit the Museum.
The Museum's new hours are:
11 a.m. to 5 p.m. (PDT), Friday, Saturday, and Sunday only. (Last entry is at 4 p.m.)
We will be closed Mondays, Tuesdays, Wednesdays, and Thursdays.
We have new ticketing procedures:
Timed, advance tickets are required. No walk-in visitors.
Entrance times are on the hour, every hour, starting at 11 a.m. (PDT) until 4 p.m.
Admission will be accepted up to 30 minutes after the time on your ticket.
Ticket days and times are released two weeks in advance.
Before arriving, please print your ticket, or have it loaded on your cell phone or other device.
At the entrance, please line up outside at the designated spots and wait for staff to admit you.
Anchor Tag
covid-protocols
Body 1
New Protocol and Procedures
To help ensure the safety of our visitors and staff, the Museum has implemented several new COVID-19 protocols and processes.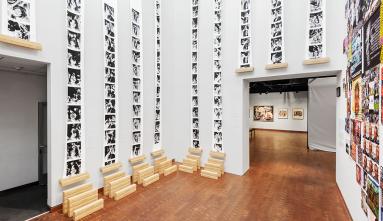 New on-site COVID-19 features and requirements include:
All visitors screened with a contactless temperature check system.
Face masks are required at all times during your visit, except for children age two and younger.
Stay six feet apart from visitors not in your household. Parties from single households of six people or less may remain together. Children must always stay with adults.
There is no re-entry. Visitors must follow a one-way directional path, and not backtrack.
All water fountains are closed. If you bring your own water, it should be in a closed container such as a water bottle, and please refrain from drinking while inside exhibition galleries.
No large bags or backpacks allowed. Storage lockers are closed. We cannot hold any jackets, clothing, or bags.
There are no refunds. However, if you can't make your original date or time, please call to arrange a different date.
Visitors under 18 must be accompanied by an adult at all times.
Limit 1 person or household in the elevator at a time.
Wheelchairs available upon request.
JANM Store is closed. You can still order online 24/7 at janmstore.com.
The Hirasaki National Resource Center (HNRC) is temporarily closed.
Courtyard access to Chado through the Museum's Hirasaki Family Garden is temporarily closed. Chado can be accessed on 1st Street. For more info go to chadotearoom.com.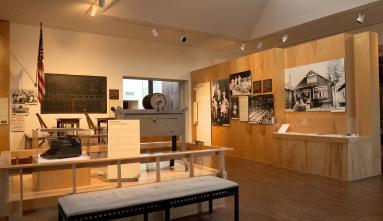 Our New Procedures for Visitors and Staff Safety:
Museum is open three days a week with limited capacity to ensure safe physical distancing and deep cleaning.
Advance tickets required. No cash transactions.
Face masks required for visitors and staff.
All visitors and staff must go through an automated temperature screening.
Visitors must follow one-way directional signs; no backtracking allowed.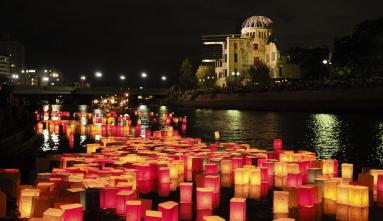 Our New Protocols and Systems
Handles, switches, handrails, faucets, and other touch points are sanitized frequently.
Hand sanitizer stations located throughout the museum.
Plastic shields installed at key areas to protect staff and guests.
JANM will be closed on Mondays and Tuesdays for deep cleanings.
Limited elevator capacity for physical distancing.
The HVAC system has been upgraded.
On-site guided tours and public programs are not currently available.
Museum on-site staff are reduced. Other employees are working remotely.
All on-site staff are screened for symptoms at the start of each shift.
Staff are trained and updated with latest safety procedures from the California Department of Public Health.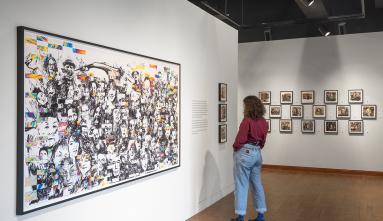 Reciprocal Admission Policy
JANM is not honoring reciprocal institutions (discount programs) and memberships at this time. We recommend JANM members contact participating reciprocal museums prior to visiting to inquire about their policies.
Body 1
Thank You Members!
The work of the museum is made possible by the generous support of JANM's members and donors. Thank you for supporting JANM, and your interest in our mission!
To learn how to reserve your Members Only ticket, or to check your membership status, please contact membership@janm.org, or call 213.830.5646. 
For general visitation questions, please contact Visitor Services at visitorservices@janm.org or 213.625.0414. 
Body 1
We look forward to seeing you soon!
We understand some of our supporters may not be able to visit our physical location. For updates and to stay connected, visit our website, or on Facebook, Instagram, Twitter, and YouTube.
For more information please contact us at 213.625.0414 or check our Contact Information page.
As of 3/25/21