FREE ADMISSION ALL DAY!
London will host the Summer Olympics but JANM will host the JA Olympics. Join us for fun Japanese American games for the whole family!
See schedule of events below or download the flyer (PDF)
Sponsors: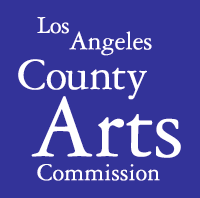 Media Sponsor:


Activities
Hula Hoop Lessons
Let HoopItUp teach you how to hula hoop your way to good health
Origami Scavenger Hunt
Are you brave enough to take on the origami scavenger hunt? Complete it and you'll win a prize!
Toddler Room
Come enjoy our fun and cool Toddler Room
Note: All children must be supervised by an accompanying adult at all times.
All-Day Crafts
Build a fun trophy for yourself or for a friend using an assortment of materials. Try to make it as unique as possible!
Decorate an award "medal" and wear it to show off your creativity
Hip, hip, hooray! You'll need a megaphone to project your cheers so come decorate one at the Museum
Make a summer festival hat to show your style. Our paper hats are becoming a summer time tradition here at JANM because we always have so much fun seeing the hats fashioned by our visitors!
Ruthie's Origami Corner: Make an origami sports ball of your own
Photo Souvenir
Smile! Be part of JANM's JA Olympics with a picture souvenir!
Schedule
Basketball Free Throws
Japanese Americans and basketball are like two peas in a pod! Make two out of three free throws and win a prize! 1 prize per person, while supplies last.
Origami Design Contest
Calling all origami artists of all ages! Enter our origami design competition and leave your mark on the world of origami! Click here for details
Gold Medal Fruit Kebabs
Make some gold medal fruit kebabs with Kidding Around the Kitchen
JA Trivia Challenge
Think you know a lot of Japanese American trivia? Match your knowledge against others in JANM's first ever JA trivia competition! FREE! Click here for details
Jan Ken Po Tournament
Do you think you can win the 1st annual JANM Jan Ken Po (rock-papers-scissors) tournament? Find out if you can beat the best of the best! Youth and adult divisions, $5.00 entrance fee. Click here for details
JA Olympics Medals Ceremony
Cheer on the winners of the Origami design contest, the Jan Ken Po Tournament, and the JA Trivia Competition.