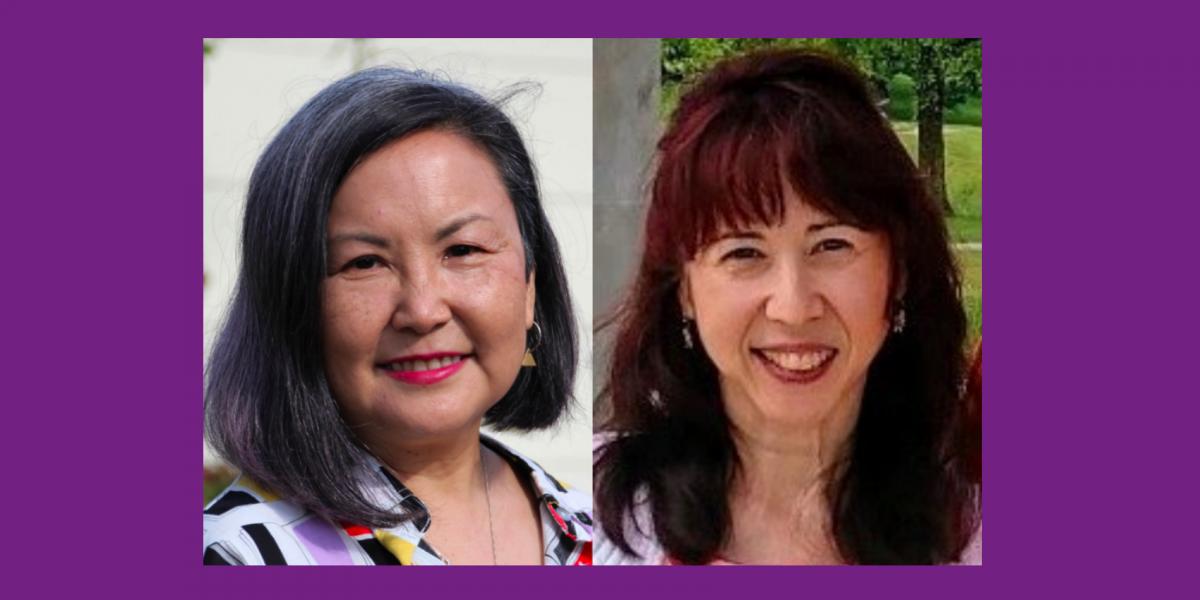 All members are invited to meet authors Naomi Hirahara and Kathleen Burkinshaw for a virtual Members Only Meet-and-Greet before our authors talk at 12 p.m. (PDT).
Naomi Hirahara is an Edgar Award-winning mystery writer, social historian, and a former editor of The Rafu Shimpo. Kathleen Burkinshaw is a Japanese American author of The Last Cherry Blossom, a United Nations Office for Disarmament Affairs Resource for Teachers & Students. Both are children of hibakusha, survivors of the atomic bombing of Hiroshima.
Join them for an exclusive conversation on how their family histories impact their writing and their work as both novelists and advocates.
Not a current member? Join or renew today!
Books about the atomic bombing of Hiroshima, including those by the authors, are available at the JANM Store.
Funding has been provided by California Humanities and the National Endowment for the Humanities (NEH) as a part of the Coronavirus Aid, Relief and Economic Security (CARES) Act economic stabilization plan of 2020.
This program is FREE for all members, but RSVPs are required at the link, by email to memberevents@janm.org, or phone at 213.830.5646. Please note you only need to register once per device.