May 5th is celebrated annually in Japan and in Nikkei communities around the world as Kodomo no Hi (Children's Day). The day is celebrated by displaying koinobori—carp-shaped windsock with the carp arranged from largest to smallest in different colors to denote the father, mother, and children. Other traditional symbols and special foods include samurai dolls, kabuto (helmet), and kashiwa mochi (azuki-filled rice cakes wrapped in oak leaves).
JANM is celebrating an extended Kodomo no Hi with various activities through May 23! See below for details about a community photo activity organized by JANM's Discover Nikkei website, a special fun bag for kids from the JANM Store, and fun Instagram stickers.
Presented in collaboration with the Japanese American Cultural & Community Center's Kodomo no Hi programming. They are offering a virtual bento-making program with cooking blogger and author, Marc Matsumoto, on May 1, as well as a yoroi display and koinobori at the JACCC (details here).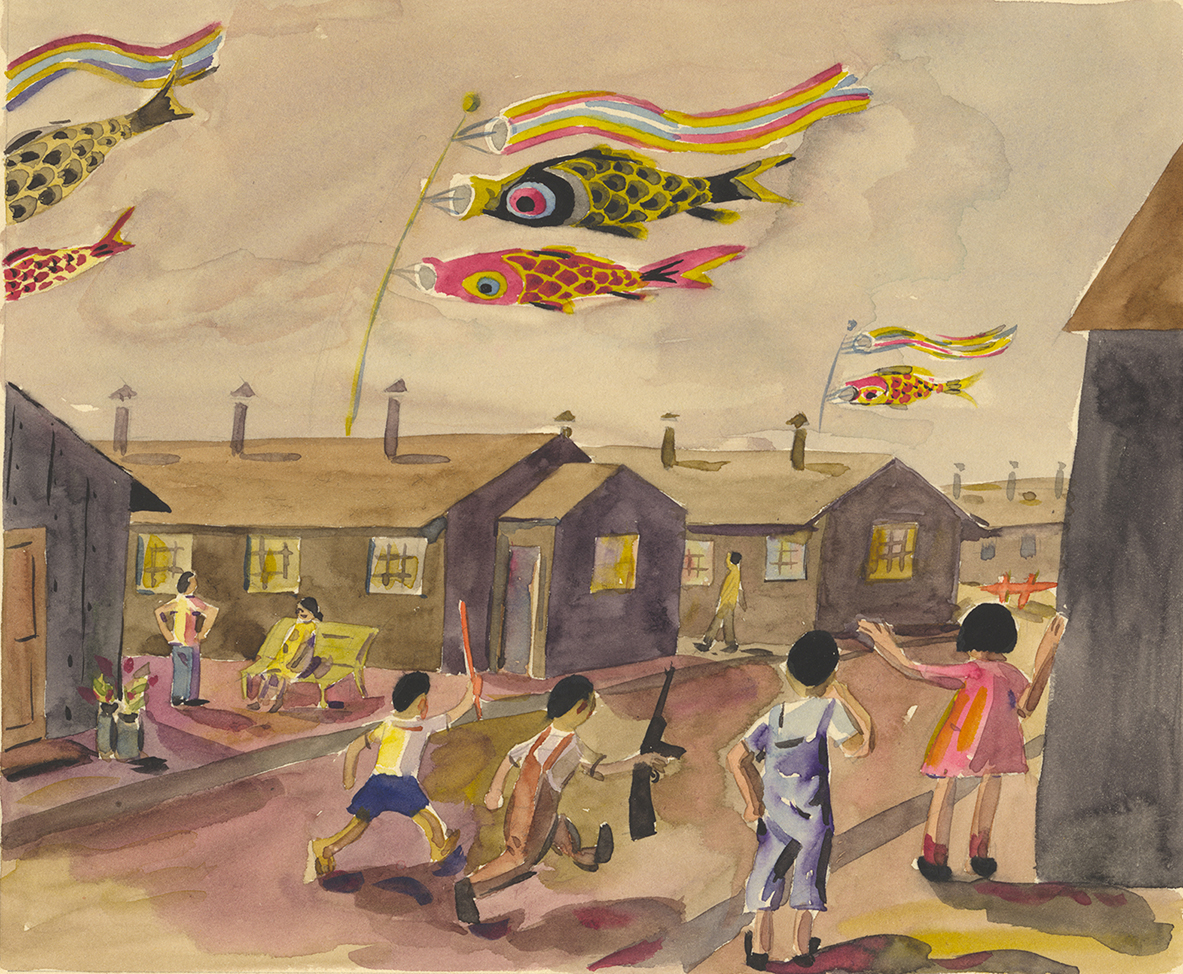 Toshiko D. Hamaoka, Boy's Festival in May, watercolor, 1945. Depicts koinobori hanging from poles between Tule Lake barracks. Gift of Charlotte Opler Sagoff, 2002.142.2.
Schedule
Kodomo no Hi Community Photo Activity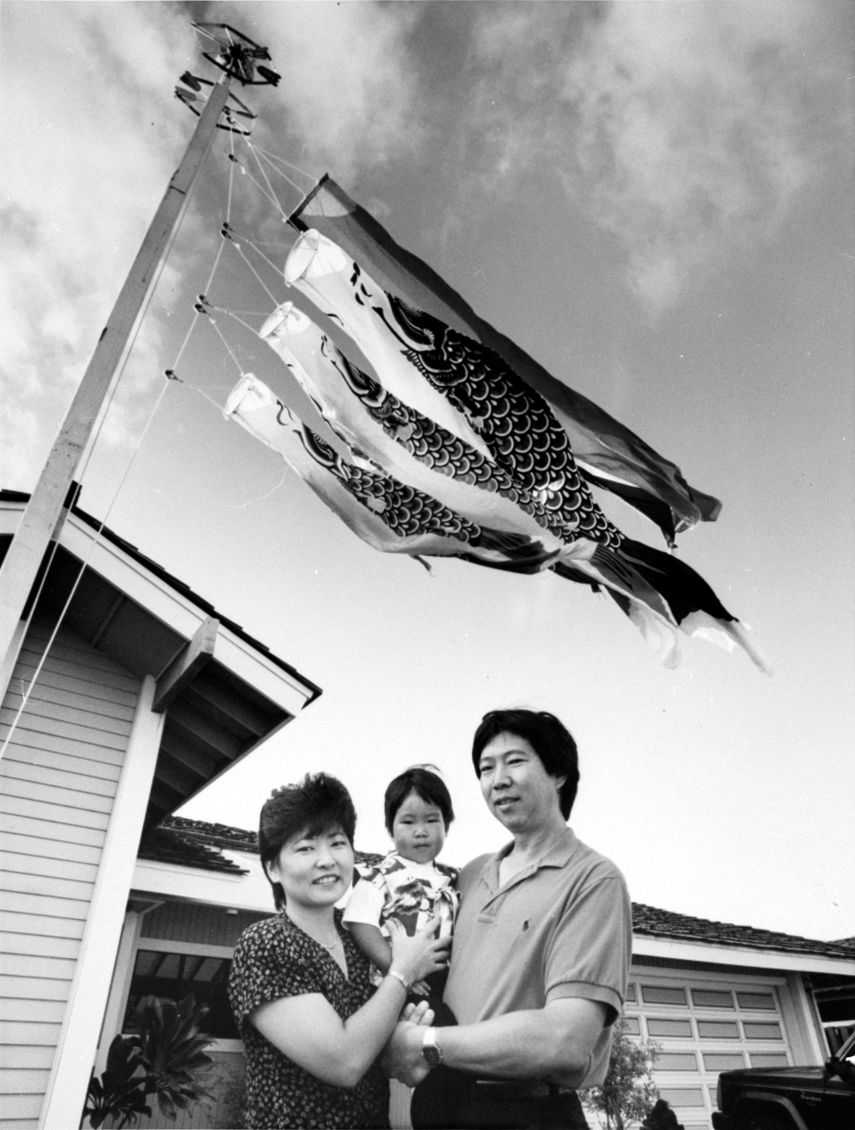 Gift of the Ronald and Kay Fukumoto Family, 96.340.1.
JANM's Discover Nikkei project is compiling photos to share its global Nikkei community's Kodomo no Hi traditions. We want to see photos of your family's koinobori, special foods, and other traditional (or non-traditional) decorations and celebrations. Photos can be from past years or to share how you are finding ways to celebrate this year despite the pandemic.
To participate, photos must be submitted with descriptions from now through May 23, 2021 to editor@DiscoverNikkei.org. Click on the link below for complete submission guidelines and to see photos that have been submitted.
Kodomo no Hi Instagram Stickers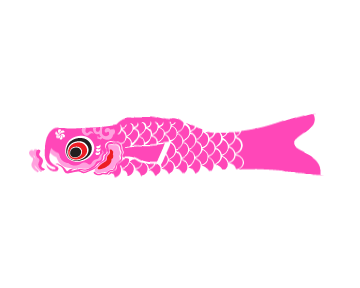 Visit @jamuseum on Instagram to experience our special Kodomo no Hi stickers!
To find the stickers in Instagram, just search on JANM, KodomoNoHi, or koinobori to find them.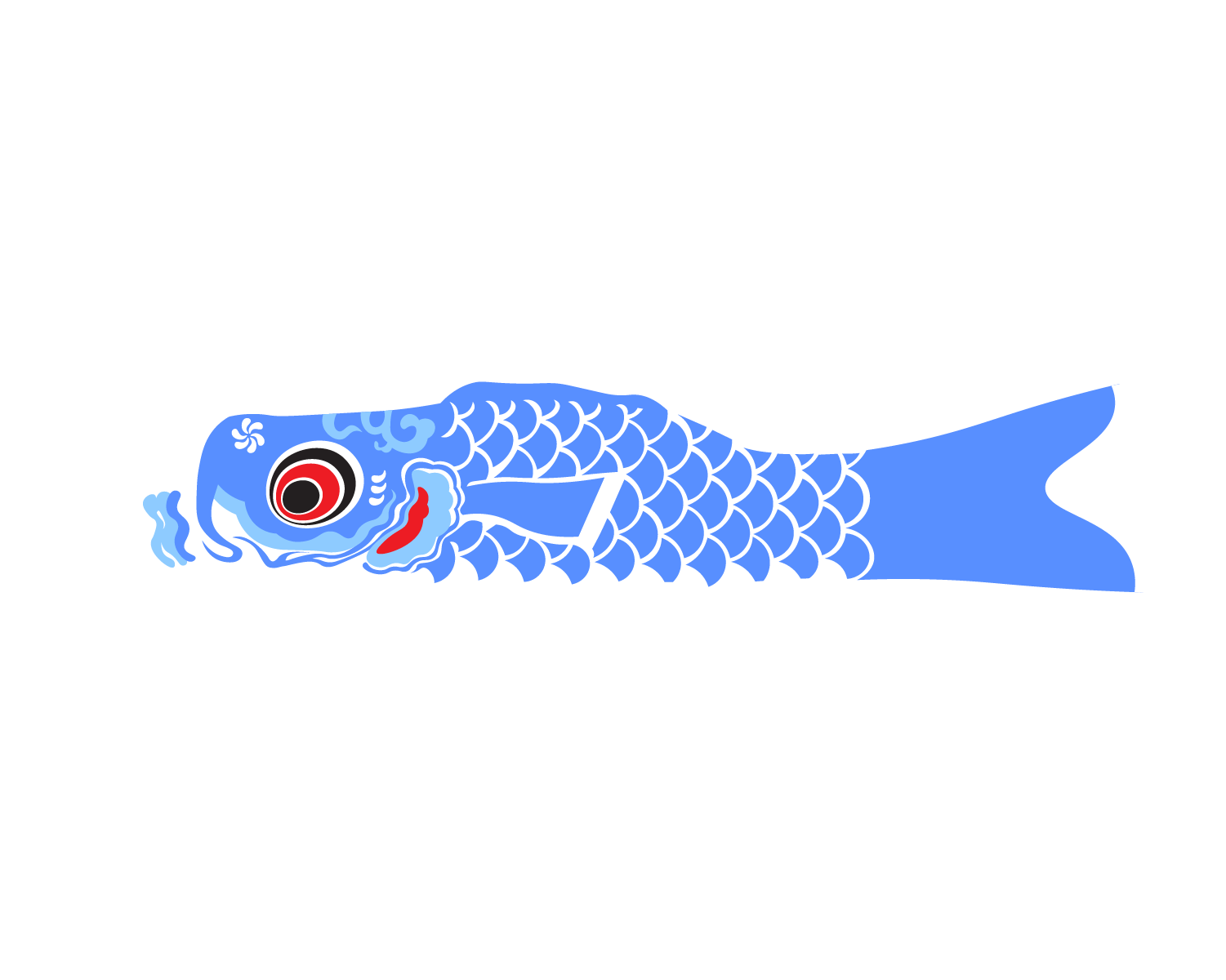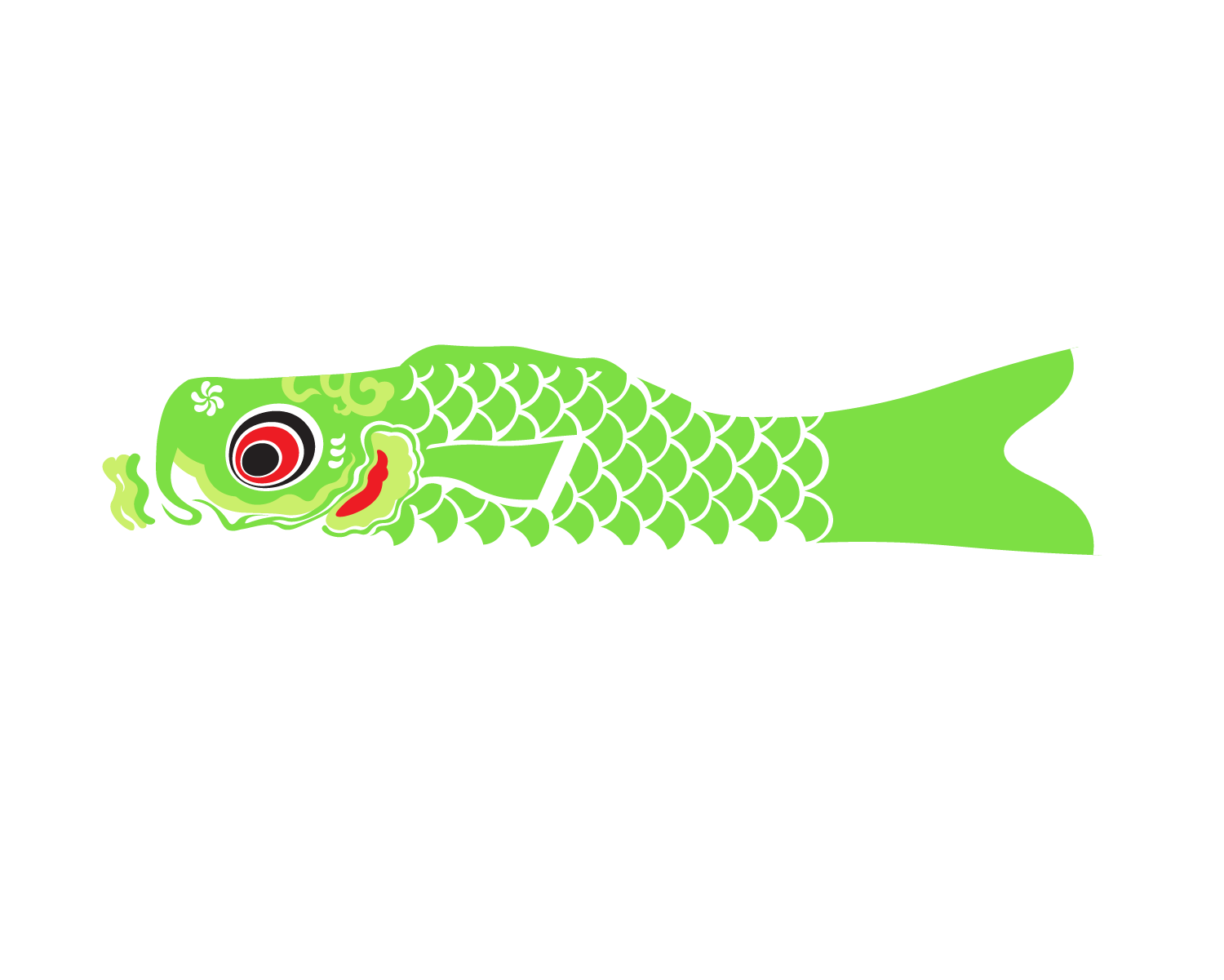 Kodomo no Hi Fun Bag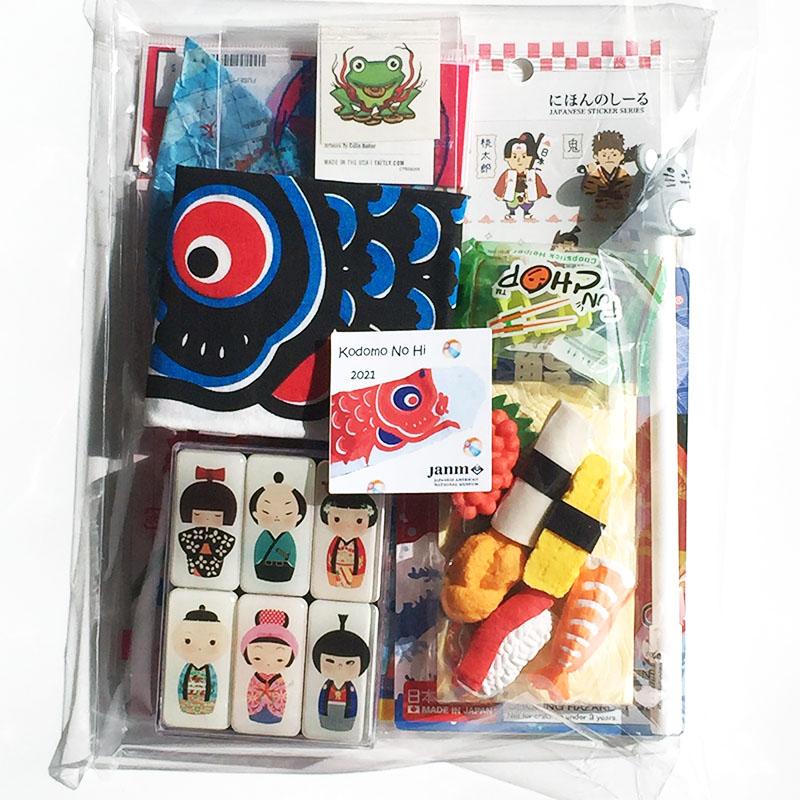 A grab bag of culturally curated gifts for kids from the JANM Store—stickers, magnets, toys, and other surprises!
Starting April 9, 2021, a limited number of grab bags will be available at janmstore.com for only $20. Each bag will contain a cotton koinobori to celebrate Children's Day! Boxes will contain over $20 (retail value) of JANM Store merchandise (no discounts).
The Kodomo No Hi fun bags have sold out, but you can purchase many of the items included in it individually at the JANM Store!
SHOP NOW
10% JANM Member discounts!