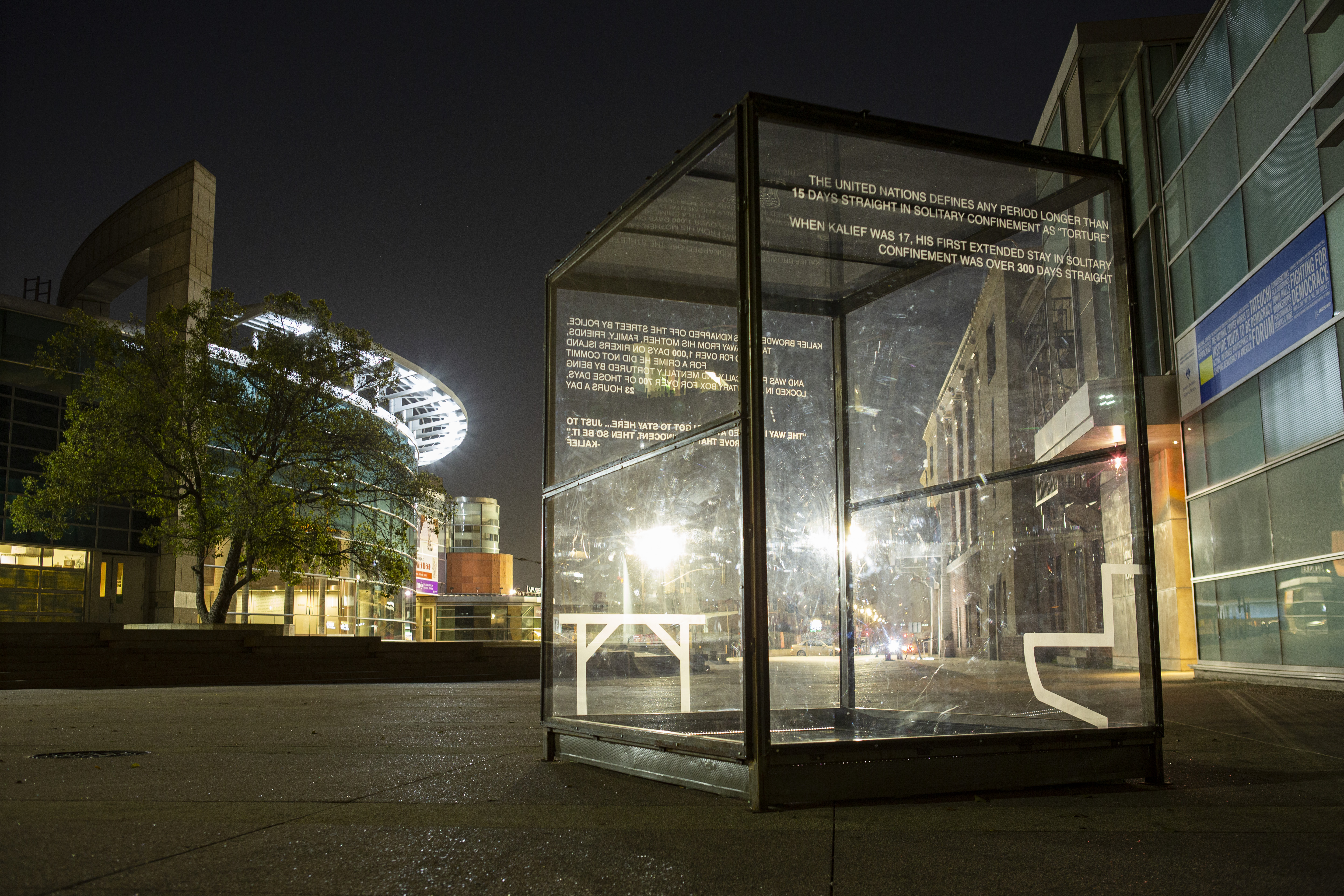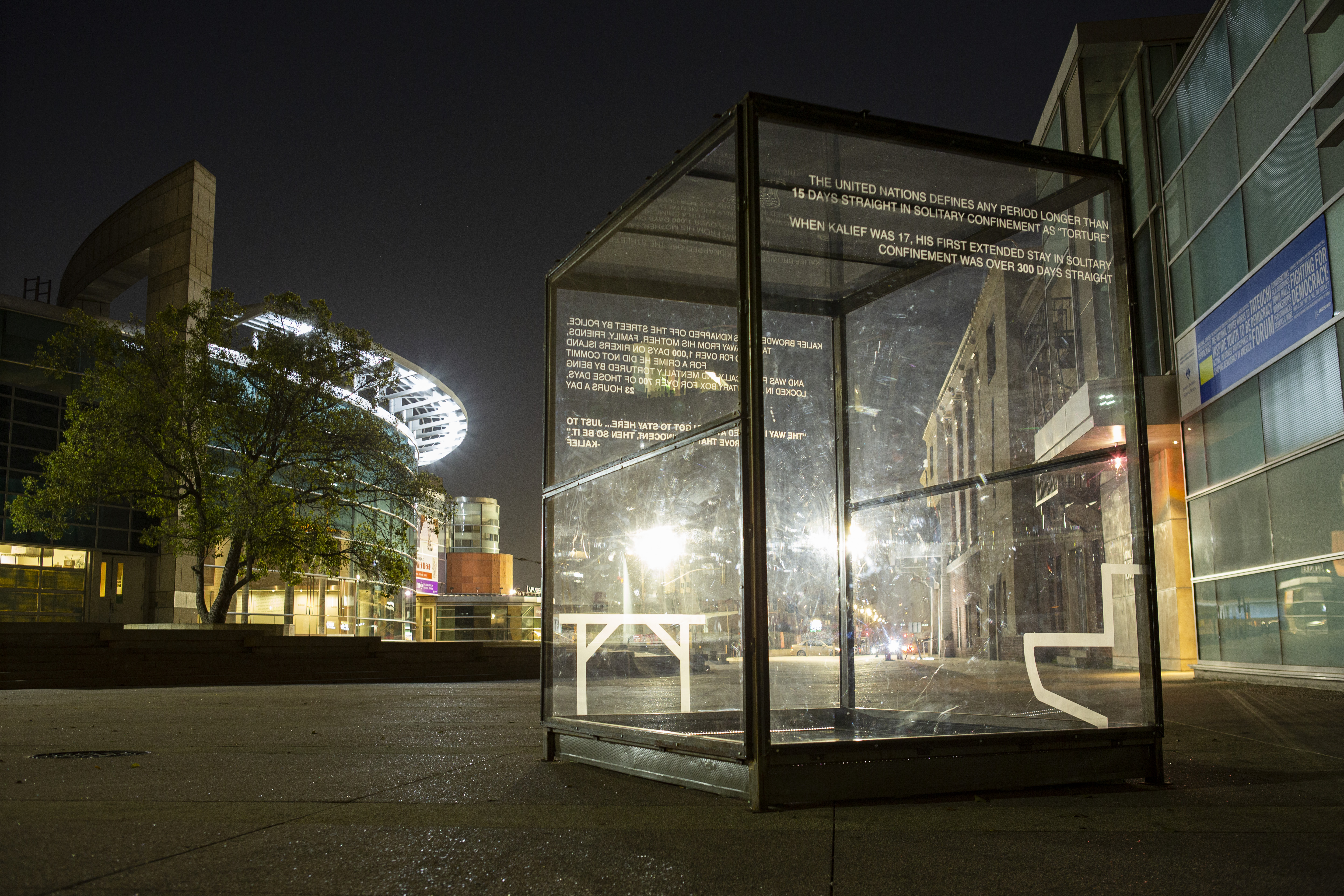 The National Center for the Preservation of Democracy at the Japanese American National Museum (NCPD@JANM) is proud to host Coby Kennedy's Kalief Browder: The Box to commemorate Black History Month in Los Angeles. By replicating the dimensions of a solitary confinement cell, this steel and glass work critiques the abuses of civil liberties in American incarceration systems, introduces viewers to the impacts of mass incarceration, and invites them to envision a world without prisons.
The Box is one of four large scale sculptures by acclaimed African American artists Arthur Jafa, Christopher Myers, and Hank Willis Thomas. These sculptures are on view at the Nate Holden Performing Arts Center, Benny H. Potter Park, and Leimert Plaza Park. They are part of Monumental Tour, a traveling outdoor exhibit presented by Kindred Arts and the 10th Council District of the City of Los Angeles to examine aspects of the African American experience.
These sculptures invite viewers to examine themes of colonization, oppression, subjugation, privilege, Black middle-class labor, the decline of industry, as well as Black power, pride, and joy. NCPD@JANM supports the museum's mission to examine the rights, freedoms, and fragility of American democracy through educational programming. Thus, as part of its 30th Anniversary JANM welcomes this piece to the plaza and is proud to join others in our community as we fight for social justice together.