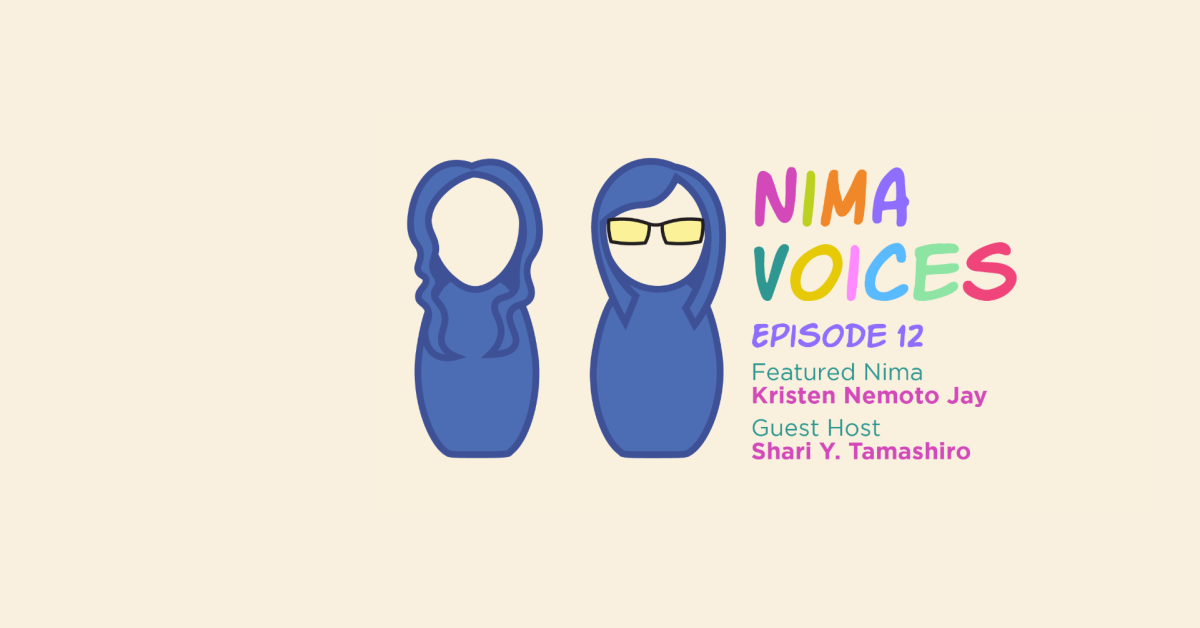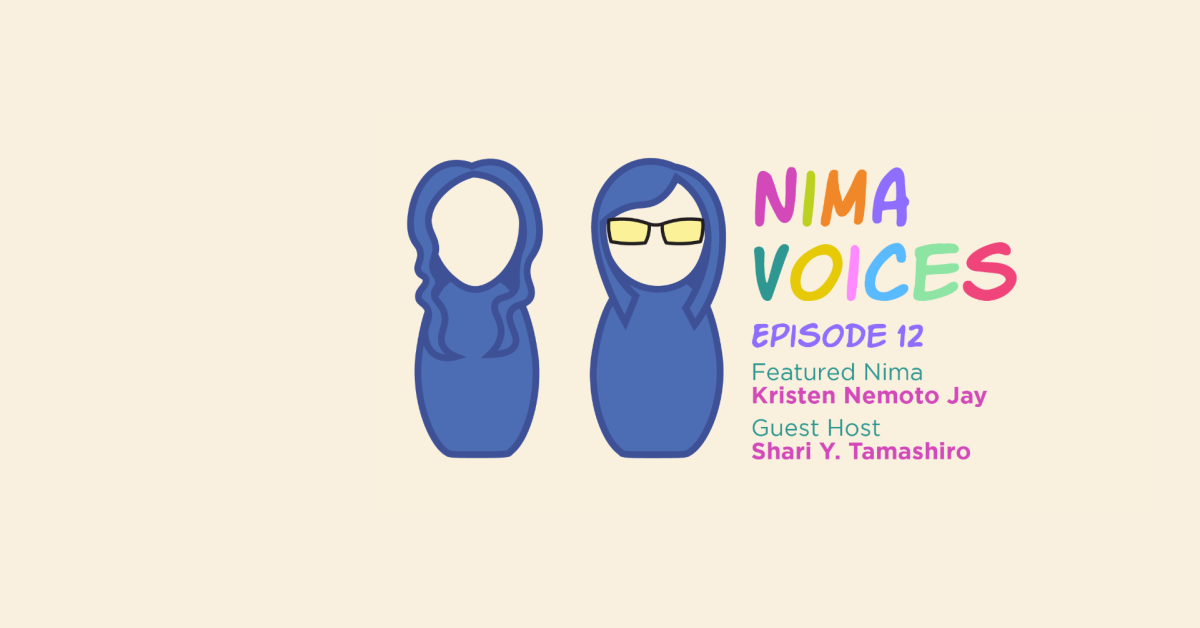 FREE
Discover Nikkei is JANM's community-based web project sharing stories and the experiences of Nikkei around the world. "Nima" are members of the Discover Nikkei online community. Hailing from all around the world, they each bring unique experiences and perspectives to the site's rich archive of stories.
Nima Voices is an interview series where we uplift our Nima through brief, but enlightening, interviews. In the twelfth episode, Kristen Nemoto Jay, editor of The Hawaii Herald, will be interviewed by guest host Shari Y. Tamashiro, a cybrarian who has helped share the stories of Hawai'i Japanese and Okinawans through various projects. Last year, Discover Nikkei began sharing articles by Kristen originally published in The Herald. Her late grandfather, a 442nd RCT veteran, helped create the sister-city relationship between Bruyeres, France and Honolulu, Hawai'i. Join us as they chat about her family and background, Japanese American history and communities in Hawai'i, The Hawai'i Herald, and more!
Read Kristen's articles on Discover Nikkei before tuning in for this live interview and Q&A on Tuesday, April 11 at 7 p.m. (PDT) / 4 p.m. (HST) on the Discover Nikkei YouTube channel or on Facebook. Log into your YouTube or Facebook account to post questions for the Q&A!
We encourage you to subscribe to the Discover Nikkei YouTube channel, or follow on Facebook so you will be notified when the video is streaming live.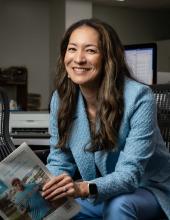 KRISTEN NEMOTO JAY
Kristen Nemoto Jay is the editor of The Hawai'i Herald: Hawai'i's Japanese American Journal. Her late grandfather, Wilbert Sanderson Holck, was a 442nd RCT veteran and, after the war ended, helped create the sister-city relationship between Bruyeres, France and Honolulu, Hawai'i. She has a bachelor's degree in sociology from Chapman University and a master's degree in journalism from DePaul University. Nemoto Jay was born and raised in Kailua, O'ahu where she currently resides with her husband Aaron and baby girl named Winter.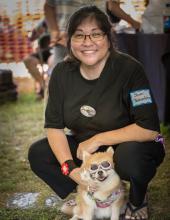 SHARI Y. TAMASHIRO
Shari Y. Tamashiro is a 3.5 generation Japanese/Okinawan (3rd generation Okinawan and 4th generation Japanese), born and raised in Hawai'i. She is a cybrarian at Kapi'olani Community College, University of Hawai'i (UH). She curated the Looking Like the Enemy exhibit in the Attack Building at Pearl Harbor National Monument, as well as the Battle of Okinawa and 100th/442nd, MIS, 1399, and MIS exhibits. Her passion is storytelling (especially Hawai'i Japanese and Okinawan stories) and documenting/preserving primary source materials in her community. She often serves as a bridge between UH and the local Okinawan community because it's important to connect university resources and expertise to enhance community archivism and projects. She is currently working on the Hawai'i Okinawan Restaurant project. She is the former president of the Hawaiian Historical Society and was the first foreign (and female) World Eisa Ambassador. She has been a friend of the Discover Nikkei project for many years and served as a facilitator for the "What Is Nikkei Food?" virtual program in 2022.