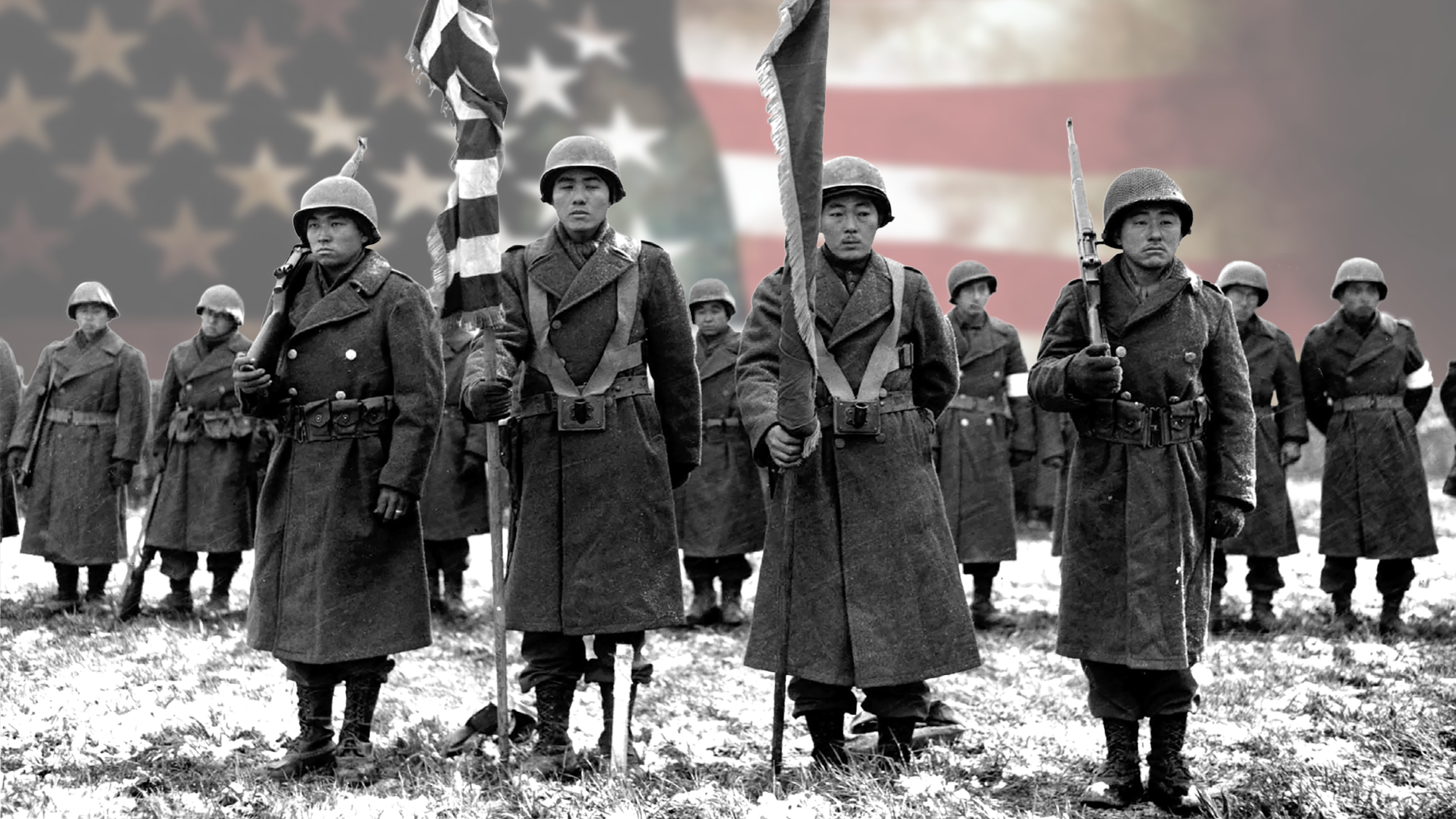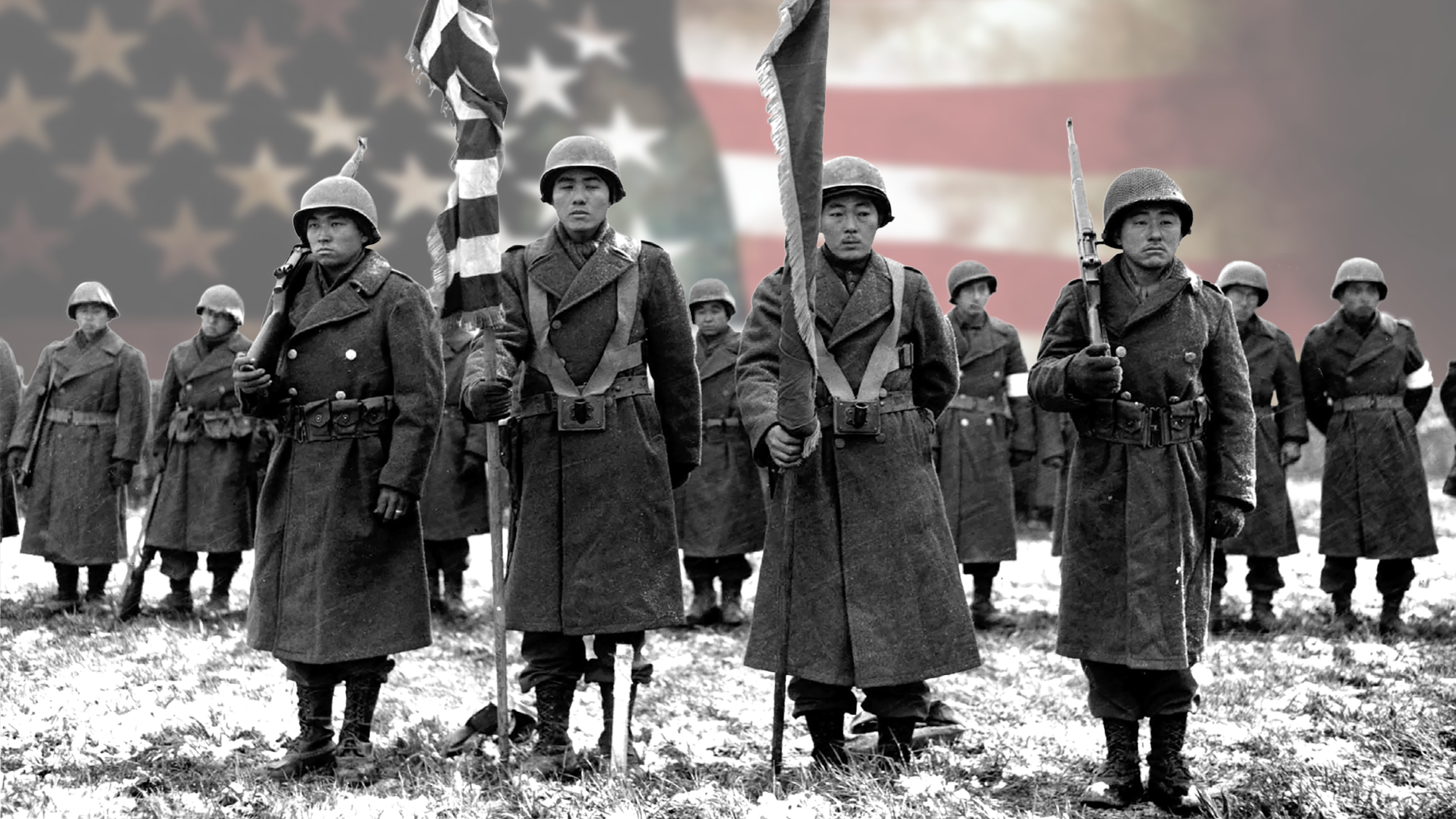 SECOND DATE ADDED BY POPULAR DEMAND!—Sunday, April 23, 2023 at 7 p.m. (HST) at The Hawaii Theatre, 1130 Bethel St, Honolulu, HI.

The most decorated US soldiers of World War II—the 100th Infantry Battalion, the 442nd Regimental Combat Team, and the Military Intelligence Service—originated in Hawai'i more than 80 years ago. The stories of these Nisei (second generation Japanese American) soldiers, many fighting for the US while their families were incarcerated in America's concentration camps, are told in Defining Courage.
Join Emmy-winning filmmakers Jeff MacIntyre and ABC7-Los Angeles News Anchor, David Ono, as they immerse you into the tragic, yet uplifting world of these heroes who fought prejudice at home and the enemy abroad.
You'll fly over World War II battlefields in Italy, France, Germany and Japan, in an immersive and unforgettable live event that includes stunning cinematography, live music and choir, historic film, and eyewitness interviews.
Among the local musicians and singers performing will be Na Hoku Hanohano Award-winning ukulele and guitar player Kamuela Kahoano; choir member Emi Sampson, newly crowned Miss Teen Asia Hawai'i and star of the recent show Peace on your Wings at the Hawai'i Theatre; and choir member and soloist Barrie Kealoha, who recently starred in Diamond Head Playhouse's production of Cinderella.
For more info, visit DefiningCourageShow.com
This performance is presented by the Daniel K. Inouye Institute, the Japanese American National Museum (JANM), Japanese Cultural Center of Hawai'i, the National Park Service, Pacific Historic Parks, and Story Boldly.