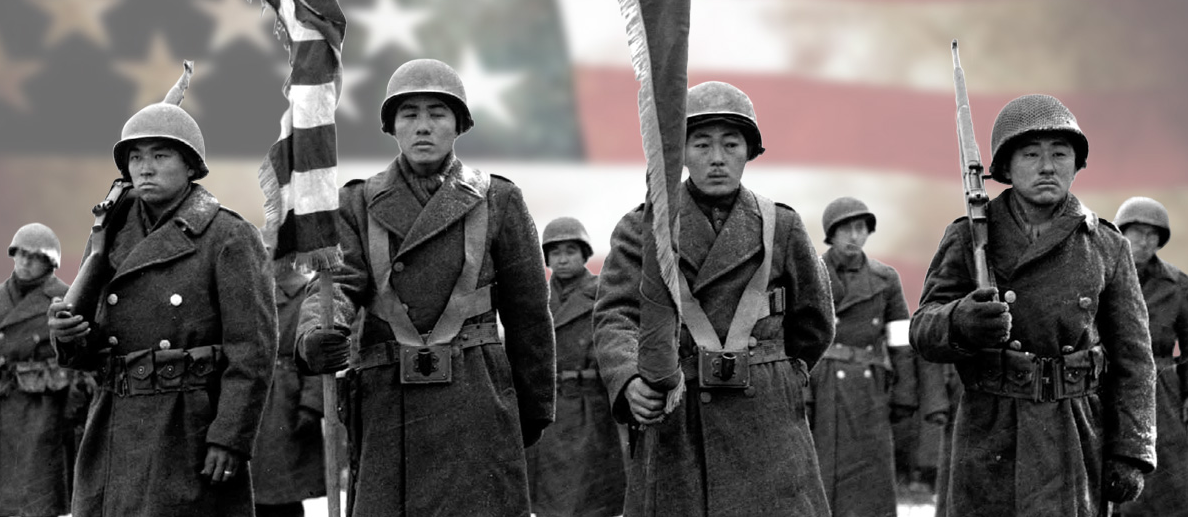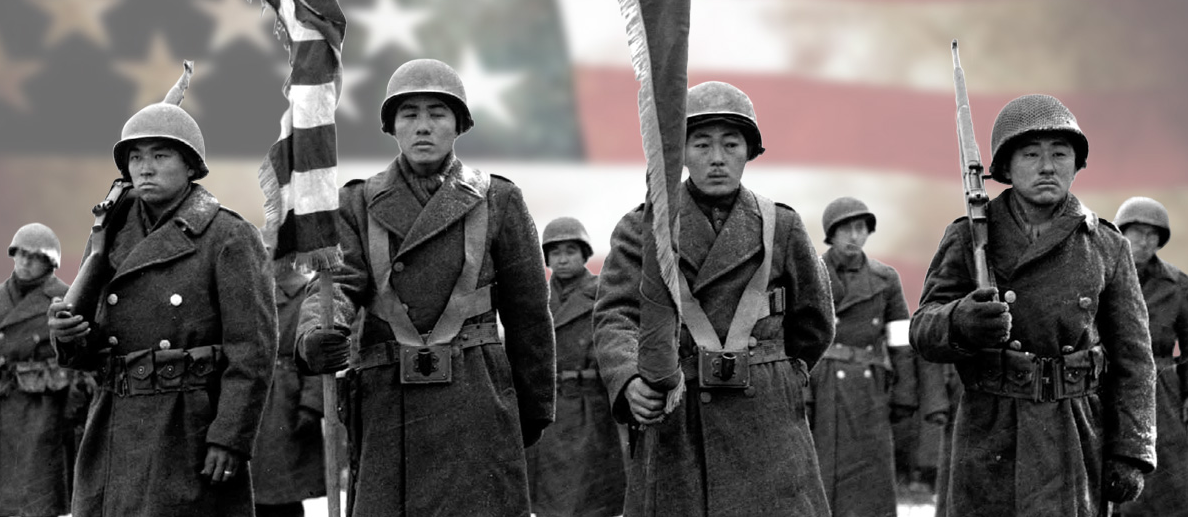 Special "Aloha" Edition in Support of Maui Fire Relief
ONE NIGHT ONLY!
Saturday, September 9 at 7 p.m.
The Marsee Auditorium in Torrance, CA
You're invited to support the Maui relief efforts by attending a special showing of Defining Courage.
The immersive live performance honors the most decorated US soldiers of World War II—the 100th Infantry Battalion, the 442nd Regimental Combat Team, and the Military Intelligence Service—which originated in Hawai'i more than eighty years ago. The stories of these Nisei soldiers, many fighting for the US while their families were incarcerated in America's concentration camps, are told in a unique live performance that combines live storytelling, new and historic film footage, eyewitness interviews, and live music.
This special "Aloha" Edition honors Hawai'i with additional stories, and with dance by Hālau Hula Keali'i O Nālani and music by Nick Lee and Grammy award–winners Daniel Ho and Tia Carrere. 100% of the monies raised will benefit the Hawai'i Community Foundation.
"It's the perfect way to keep this incredible story alive in the most memorable way," said David Ono, the host and coproducer of Defining Courage. "More importantly, right now our friends on Maui are 'defining courage' under the most difficult and tragic of circumstances. Let's stand with them and give them our love and support."
---
Community Support for the Aloha Edition of Defining Courage
Dozens of community organizations in Little Tokyo and beyond have joined together to support this special fundraising performance. Partners include:
CSU Long Beach Nikkei Student Union
East West Players (EWP)
Gardena Valley Japanese Cultural Institute
Giant Robot
Go For Broke National Education Center (GFBNEC)
Japanese American Citizens League (JACL)
Japanese American Cultural and Community Center (JACCC)
Japanese American National Museum (JANM)
Kazuo Masuda VFW Post 3670
Keiro
Kizuna
Little Tokyo Community Council (LTCC)
Little Tokyo Historical Society
Little Tokyo Service Center (LTSC)
Nikkei for Civil Rights and Redress (NCRR)
Nikkei Progressives
Nisei Week Foundation
Okinawan Association of America
Orange County Optimist Club
Outside In Theatre
So-Phis
Story Boldly
Tuesday Night Project
UCLA Nikkei Student Union
UC Riverside Nikkei Student Union
US-Japan Council
Veterans Memorial Court Alliance
Visual Communications (VC)