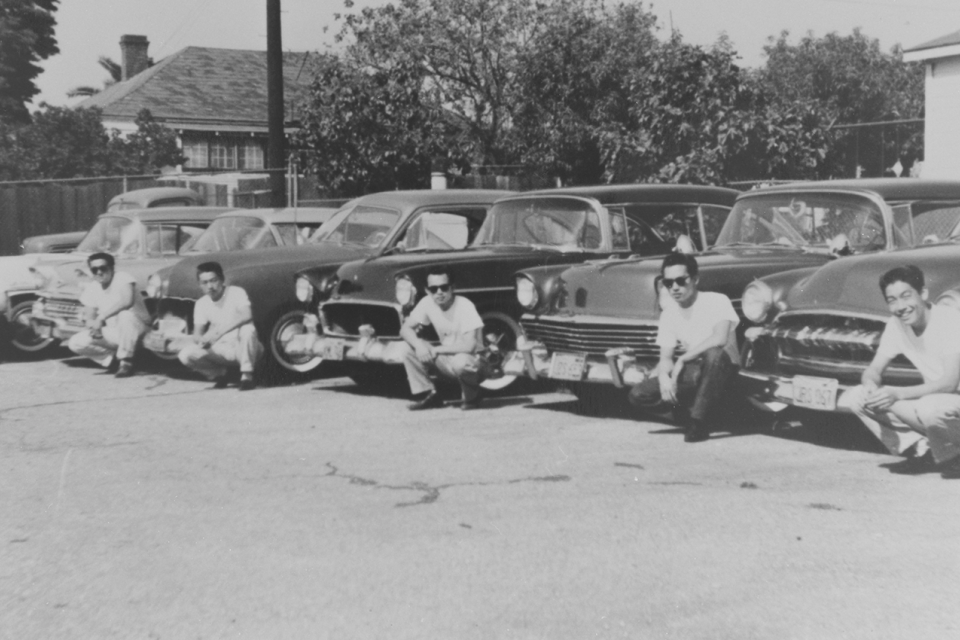 Cruising J-Town: Nikkei Car Culture in Southern California
Car culture has long been synonymous with Southern California. What we drive for work and play have been literal and symbolic vehicles of personal expression, community identity, and social mobility. This has been especially true for the Southland's Japanese American community, starting back over one hundred years ago and continuing through current day.
Cruising J-Town: Nikkei Car Culture in Southern California chronicles the people and stories behind how Japanese Americans have played vital roles in countless car scenes throughout the region. Be it a humble gardener's truck or a customized hot rod, a stout family sedan or a professional race car, look closely and you will find generations of Nikkei who have been behind the wheel and under the hood, working gas pumps and designing concept cars.
Curated by writer and scholar Oliver Wang, our exhibit will feature rare photographs, car-related ephemera, and the oral history testimonies of dozens of Nikkei car enthusiasts, racers, mechanics, journalists, industry professionals, and many others. Cruising J-Town will feature both a companion documentary and book to accompany the exhibition, which is planned to open in 2025/2026.
Cruising J-Town: Nikkei Car Culture in Southern California is sponsored by the National Endowment for the Humanities.
 
Calls for Submissions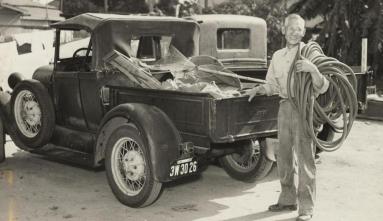 Farming and Gardening Trucks
We are looking for images of local Japanese Americans with their work trucks, vans, and cars. Many people may have posed in front of their family cars but we know there are also photos of people with their utility vehicles too. We want to make sure these—and the people behind them—are properly represented in our exhibition.
Right now, we prefer to look at digital scans (if possible). Please send them to cars@janm.org.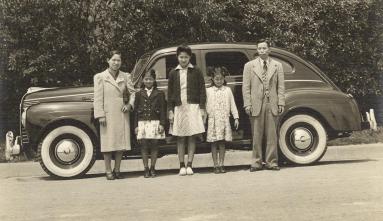 Nikkei Car Culture
We're looking for family photos, and especially home movies, depicting people's relationship to their cars for loan to JANM or a potential donation to the permanent collection. These images can be people driving, cruising, and racing cars, or even just family photos/movies shot in front of cars or taken during road trips. We are especially interested in your photos and home movies from the 1930s through 1980s.
Please email cars@janm.org.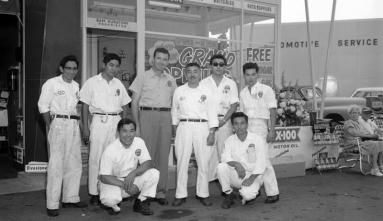 Japanese American Gas & Service Stations in Southern California
Thank you to everyone who submitted information! We are no longer accepting submissions.
We need your help to identify all the different gas stations and service centers in the region that were owned or run by Japanese Americans!
Even if all you remember is the intersection where the station is or was, that's useful to us. If you remember the name of the station and/or the name(s) of the Japanese American owner(s), even better.
We're also interested in seeing any photos that people may have of those stations and the people who worked there.
Please fill out this form to submit your response. We'll use this information to create a database and interactive map of all the gas/service stations in the region, based on all your replies.
Deadline: April 30, 2023
Press Release
The Japanese American National Museum Receives a Grant from the National Endowment for the Humanities to Support the Upcoming Exhibition, Cruising J-Town: Nikkei Car Culture in Southern California
November 30, 2022
The Japanese American National Museum (JANM) was awarded $75,000 from the National Endowment for the Humanities (NEH) to support the upcoming exhibition, Cruising J-Town: Nikkei Car Culture in Southern California.
Related Content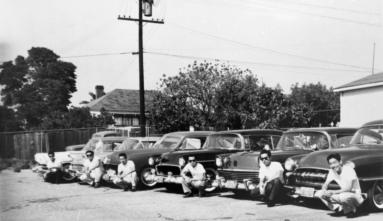 Nikkei Car Clubs
The history of Japanese Americans in Los Angeles car culture dates back at least as early as the 1910s when Fred Fujioka teamed up with George Kawamoto to found F&K Garage in Little Tokyo.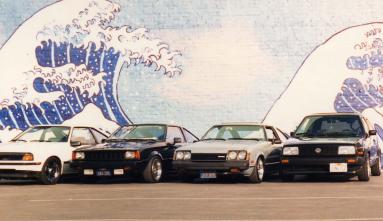 Cruising Nisei
If you arrived after dark to the Nisei Week carnival back in the 1980s, you likely would have encountered the following scene: a seemingly endless parade of cars, trucks, and motorcycles circling the streets, blaring music, revving engines, burning rubber.
Little Tokyo Drift
Body
On August 21, 2021, veterans of the Nisei Week cruises and organizers of the Showoff discussed the history and legacy of nikkei car culture in Los Angeles in a conversation moderated by Oliver Wang with Janet Fujimoto, Tod Kaneko, Brian Karasawa, and Ken Miyoshi.
Little Tokyo Drift: Nisei Week Car Culture
Little Tokyo Drift: Nisei Week Car Culture