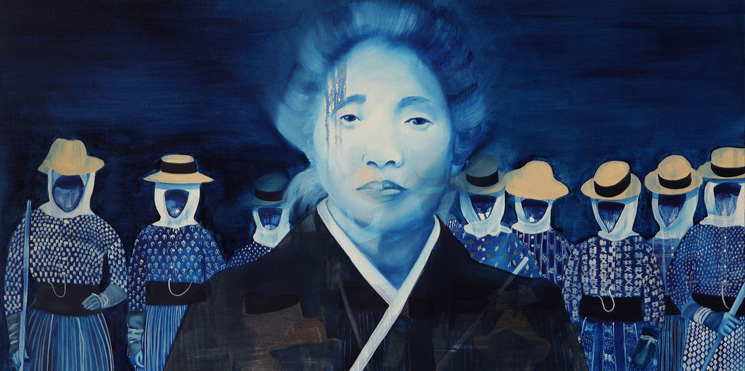 Incorporating paintings by Laura Kina and photographs by Emily Hanako Momohara, Sugar/Islands: Finding Okinawa in Hawai'i is a unique examination of worker migration and settlement from the islands of Okinawa to the islands of Hawai'i, prompted by opportunities afforded by the latter's sugar plantations and pineapple farms during the late 19th and early 20th centuries.
Kina's Sugar and Momohara's Islands series are individual bodies of work grounded in each artist's own journey to uncover her family history; both examine the complex ways that the past is present in our collective and individual identities.
Kina and Momohara are both fourth-generation, mixed-heritage women with familial roots in Okinawa and Hawai'i; as artists, they employ strategies that blend fiction and reality, drawing heavily from obake (ghost stories), material culture, and oral history to question the stability of memory and identity. Although the artists grew up independent of one another, their parallel histories create uncanny moments in which their fragmentary narratives collide. The exhibition, curated by Krystal Hauseur, PhD, strives to find alternatives to standard narratives of Asian American history, paying particular attention to the contributions of women laborers.
Laura Kina's Sugar paintings utilize a striking indigo palette inspired by the color of the kasuri (fabric woven with dyed fibers) kimonos worn by female Okinawan immigrant workers to protect their bodies from the harsh sun. Fueled by stories told to her by family elders during visits to Hawai'i, Kina's paintings present abstracted images of Okinawan tattoos and Japanese and Hawaiian textiles as well as scenes of field labor and American cultural assimilation.
Inspired by inconsistencies uncovered during her own exploration of her family history, Emily Hanako Momohara's Islands photographs employ traditional and manipulated techniques to investigate the iconography and psychology of islands. Island 2 is a snapshot of the ruins of the Royal Hotel in Okinawa, a building located near a U.S. Army base that was never completed due to the mysterious deaths of construction workers. The image captures the decay of a site loaded with Okinawa's complex colonial history and evokes an interplay between memory and myth. By contrast, the manipulated Island 3 presents a coral reef surrounded by impossibly black water, conjuring a subjective emotional state that is both idyllic and harrowing.
Laura Kina is a Professor of Art, Media, and Design at DePaul University and holds an MFA from the University of Illinois at Chicago. Emily Hanako Momohara received her MFA from the University of Kansas and is currently a full-time artist living in Shanghai. Krystal Hauseur is a scholar of Asian American art; she holds a PhD in Visual Studies from the University of California, Irvine.
Exhibition Images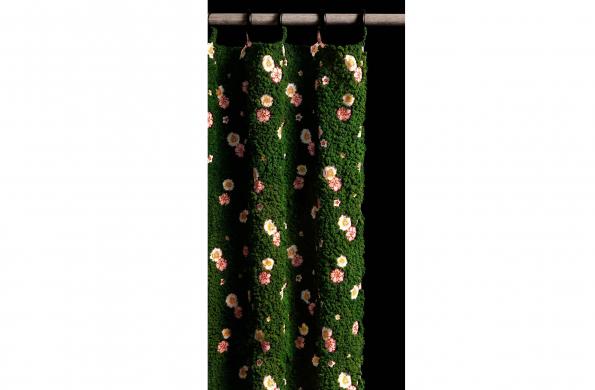 Curtain (2012) Archival Pigment Print on Somerset Velvet Edition of 4
Emily Hanako Momohara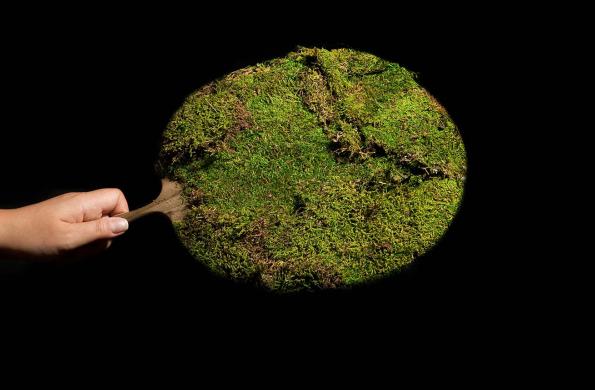 Island 4 (2011) Archival Pigment Print on Somerset Velvet Edition of 4
Emily Hanako Momohara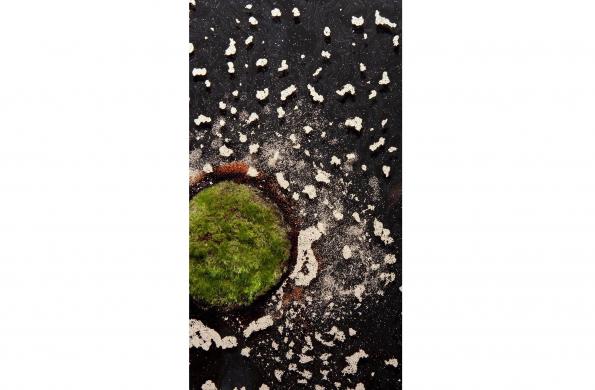 Island 3 (2011) Archival Pigment Print on Somerset Velvet Edition of 4
Emily Hanako Momohara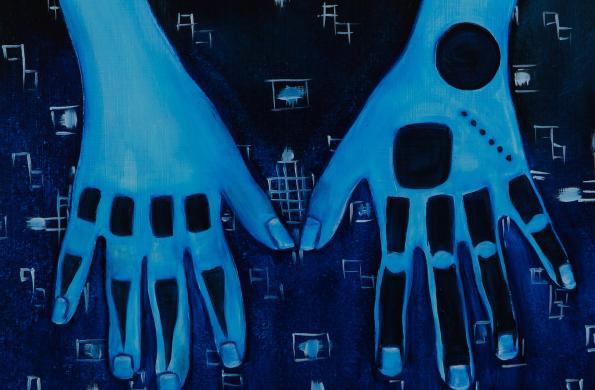 Hajichi #2 (Okinawan Tattoo) (2010) Oil on Wood Panel
Laura Kina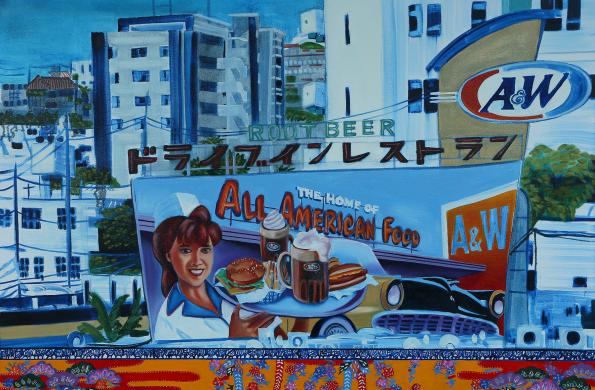 Okinawa—All american Food (2013) Oil on Canvas
Laura Kina
Palaka (2010) Oil on Canvas
Laura Kina