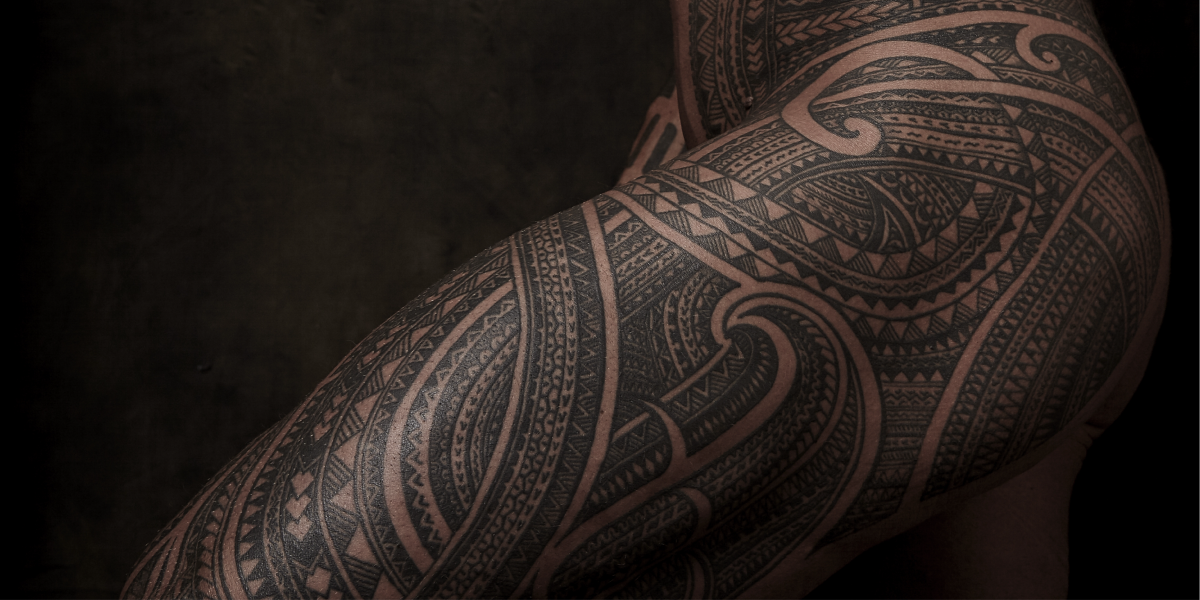 Exhibitions such as Tatau: Marks of Polynesia are made possible by the generous support of members and donors of the Japanese American National Museum.
Join the museum today and start enjoying the benefits of JANM membership! Or consider making a donation to help continue the important work of the Japanese American National Museum. 
Your support makes a difference.
Thank you!
Acknowledgements
Head of State of Samoa, Tui Atua Tupua Tamasese Efi
Prime Minister of Samoa, Tuilaepa Lupsoliani Neioti Aiono Sailele Malielegaoi
Le Manumea Hotel
Luna & Tualagi Paul
The Savai'ian Hotel
Fa'apoipoi & Nola Gidlow
Samoa Tourism Authority
Dwayne Bentley
John Aila'ula'u Lemoa
Poinsettia Taefu
Mene Ropati
Tui Ulaula
Tatau Brand
Toloai Letuli
Strong Shirt Printing
Roman Enriquez
Indiegogo Campaign Donors
Thank you to all of our supporters who helped us exceed our goal for the Tatau crowdfunding campaign. Below is a list of donors who contributed $25 or more to the campaign.
Patron Sponsor (Tatau)
Su'a Sulu'ape Freewind
Associate Sponsor (Malu)
ROXX 2Spirit Tattoo
Fale
Anonymous
To'oto'o
Anonymous
Ohana Organics
Tom & Carol Yuki
Tanoa
Anonymous
Dobashi Properties
Enriquez Family
Linda G. Martinez
Ronda Leilani Wun
Measina
Conrad Lackten
Valerie Noda
Tia Stark
Steffany–Fiame Family
Gordon Yamate
Aiga
Kari Barton
Kataleya Berni
Erica Danielle Franz, Painted Seahorse Studio
Dr. Sam 'Ohukani'ōhi'a Gon III
Michael Holzer
Beau logo
Junko Shimada Diamond Club Tattoo
Marisa Kakoulas, Needlesandsins.com
Chad Koeplinger
Mr. Brandon Chase Lantrip & Family
Moana Looney
David Loudermilk
Gwen K. Noda
Charles Reed
Ohana Resnick
Devonna Sosefina Savelio
Faivale Faa'a Seuga from Fitiuta, Samoa
Angela Taylor
The Hirai Tsuchitani Family
Wil (Ohana Tattoo)
Cory Yip
Pasefika
Ian Carder
Kalilikane Ohana
The Reed Ohana
Elaine K. Pahio
Tiala Tagaloa
Rasmus Heje Thomsen, MD
Talofa
Veronica Achica-Mataafa
Peter Chisom Jr.
The Cotis Family
Rick Davila
Leslie Brown Eguchi
Noel Elpedes
Jeremy Hanna of Sullen Clothing
Barbara Horiuchi
Laura Lackten
Simanu Tu'ugaolo Logotaeao
Mālama Nadeau
Cynthia Mari Orozco
Jack Roche
selay69692004
Spencer Toledo
Now Traveling!
Check the Venues page to see where the exhibition is traveling.
Interested in booking this exhibition? LEARN MORE
Now Traveling!
Check the Venues page to see where the exhibition is traveling.
Interested in booking this exhibition? LEARN MORE