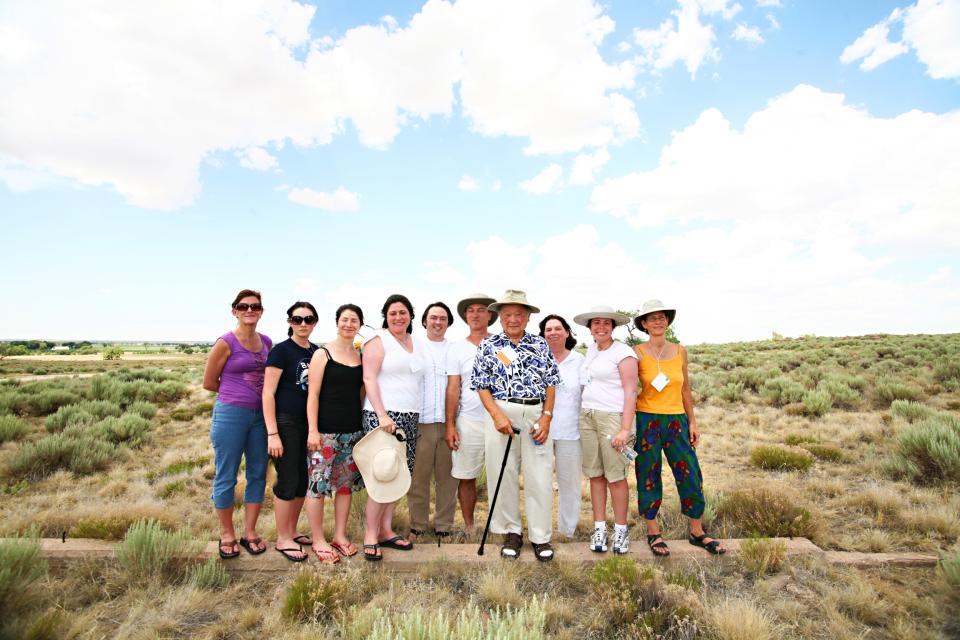 JANM's national conferences have strived to present transformative programming, presentations, and activities to multigenerational audiences. Each conference delved into historic and contemporary Japanese American experiences—within the context of democracy and social justice—by drawing upon scholarly analysis, community perspectives, and the power of the conference host site. Conversations begun at the conferences have continued far beyond the closing sessions.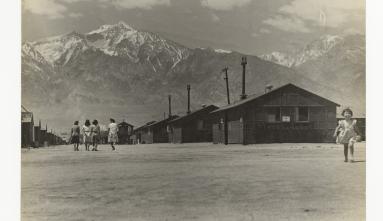 All-Camps Summit: Ensuring the Legacy
Los Angeles, California | November 15-17, 2002
JANM's first national conference commemorated the 60th anniversary of the signing of Executive Order 9066 with workshops, dialogue sessions, presentations from national keynote speakers, and an all-camps reunion reception.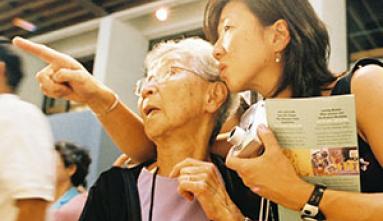 Camp Connections: A Conversation about Civil Rights and Social Justice in Arkansas
Little Rock, Arkansas | September 23-26, 2004
With major support from the Winthrop Rockefeller Foundation, the University of Arkansas at Little Rock and JANM partnered on a multi-year project to produce exhibitions, educational curriculum, a documentary, and this national conference in Little Rock. The conference included an educational resource room and field trips to Rohwer and Jerome, two of the least frequently visited War Relocation Authority camp sites.
Purchase the Life Interrupted: Reunion & Remembrance In Arkansas DVD at the JANM Store.
Nancy Araki, one of the key staff who organized the conference, and former inmate Richard Murakami talked about their personal experiences in camp and their thoughts and remembrances of this special journey. They also talk about the legacy of camp and the need to continue sharing it for future generations.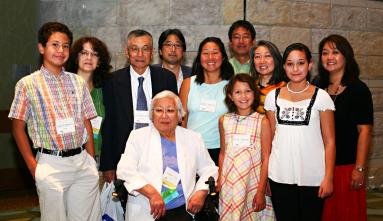 Whose America? Who's American? Diversity, Civil Liberties, and Social Justice
Denver, Colorado | July 3-6, 2008
JANM's third national conference offered a robust slate of programs to mark the 20th anniversary of the Civil Liberties Act of 1988, including day trips to Amache in southeastern Colorado. This conference was one component of JANM's multi-year, multi-state educational partnership project, Enduring Communities: The Japanese American Experience in Arizona, Colorado, New Mexico, Texas, and Utah, which examined the pre-war, World War II-era, and post-war Japanese American communities in Arizona, Colorado, New Mexico, Texas, and Utah.
Purchase the Enduring Communities DVD at the JANM Store.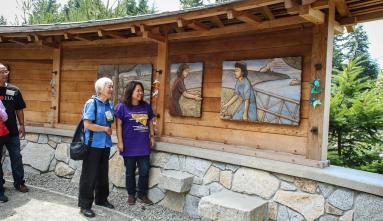 Speaking Up! Democracy, Justice, Dignity
Seattle, Washington | July 4-7, 2013
JANM commemorated the 25th anniversary of the signing of the Civil Liberties Act with keynotes, panel presentations, a Community Marketplace, Expo, exhibitions, and field trips to Bainbridge Island and Seattle's International District. A number of panels were devoted to hearing from those incarcerated in the War Relocation Authority camps of Heart Mountain, Minidoka, Tule Lake, and Manzanar.