FOR IMMEDIATE RELEASE - December 3, 2020
PRESS CONTACTS:
Joseph Duong - jduong@janm.org - 213-830-5690
JANM VOLUNTEER HAL KEIMI RECOGNIZED AS 'EVERYDAY ANGEL' WITH HALO AWARD IN SUPPORT OF NONPROFIT ORGANIZATIONS
---
Los Angeles, CA—The Japanese American National Museum (JANM) is pleased to announce that it has been recognized with a Halo Award along with its long-time volunteer Harold "Hal" Keimi as an "Everyday Angel" by the Carl and Roberta Deutsch Foundation with a grant of $20,000 and volunteer training support and $5,000 to be used at the discretion of Keimi. Upon hearing about his award, Keimi immediately decided to donate to JANM's education programming.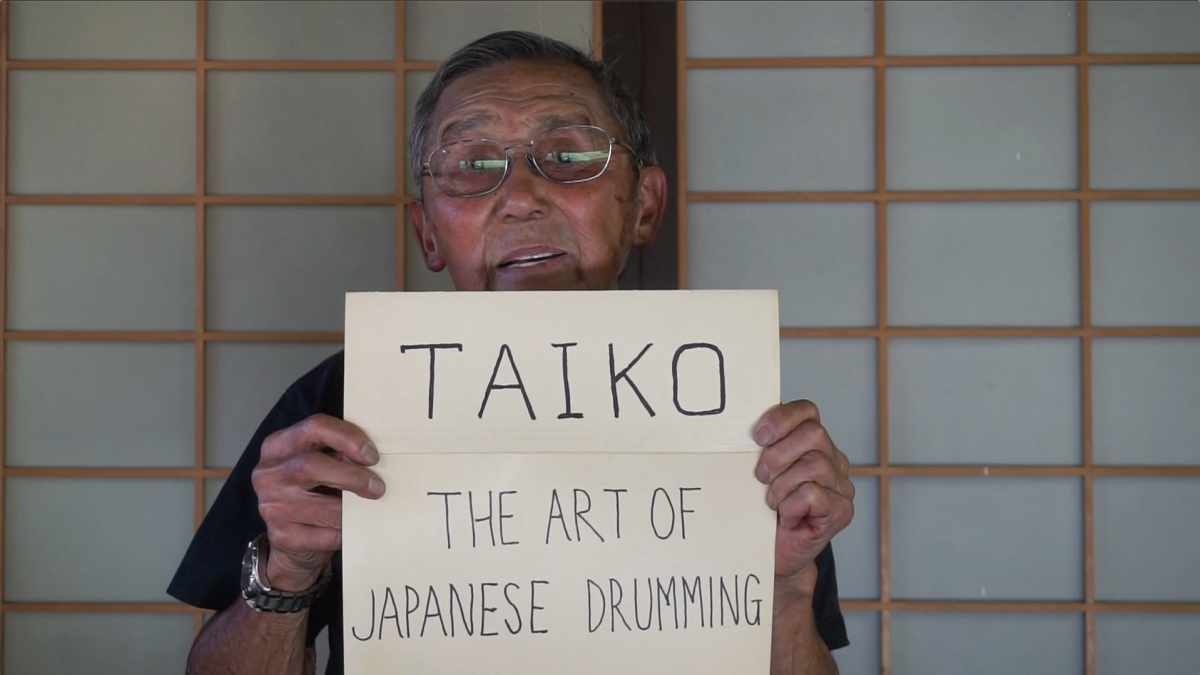 Chosen by the Halo Award selection committee composed of nonprofit and foundation leaders, the committee observed, "Hal Keimi has many wonderful attributes, including the passion and enthusiasm he brings to everything he does. Be it in his weekly routine of teaching taiko or in his occasional role of host and emcee of volunteer social gatherings and holiday parties, Hal's joyous spirit and boundless energy lifts the morale of staff and volunteers alike and inspires us all. As a docent, trainer for new volunteers, origami instructor, and perhaps most notably, as the museum's taiko drumming instructor, he has become an icon at the institution among staff past and present and also among the educators and students who visit JANM and learn about taiko."
Hal and his wife Barbara have been JANM volunteers since 1990. Hal along with fellow volunteers Bill Shishima and Mas Matsumoto helped to develop the original JANM school tour program in 1992 when the museum first opened to the public. Hal is the recipient of JANM's Miki Tanimura Outstanding Volunteer Award, the highest honor for a volunteer.
"When Barbara and I first became volunteers for the museum, we didn't know we would still be active volunteers 30 years later," Hal recalled. "But for us, JANM is our family. We are proud of the work it does and proud that we teach so many students about our Japanese American history and culture. We intend to stay involved for many more years."
The Halo Award, which began in 2011, was created to enhance the capacity-building capabilities of nonprofit organizations by supporting their volunteer programs and giving individual recognition to outstanding volunteers. Each organization also receives four all-day peer learning sessions, involving guided activities and discussions, and four one-on-one coaching sessions, supporting the development and implementation of a Volunteer Management Plan, which JANM submitted in applying for the award.
The $25,000 total grant provides JANM with the resources to implement its Volunteer Management Plan, which can include increased outreach, improved systems and support of a volunteer coordinator. To be eligible for the Halo Award, the applying organization must provide "a strategic, detailed vision for building the capacity of its organization by improving and sustaining volunteer program efforts and institutionalization of volunteer management in your organization's operations and strategic plans."
"On behalf of the leadership, staff and our tremendous corps of volunteers, I want to thank the Deutsch Foundation for recognizing our institution and our senior volunteer Hal Keimi with the Halo Award," stated Ann Burroughs, President and CEO of JANM. "We are also very grateful for their support of our volunteer management plan and we are looking forward to taking advantage of their training sessions along with their generous $25,000 grant. JANM was founded by volunteers and throughout three decades of work, they remain at the heart of our museum, so this recognition is gratifying."
Other organizations and volunteers receiving Halo Awards in 2020 include the Children's Institute, Inc. and Maria Orellana; Defy Ventures and Tatiana Becker; Foster Grandparent Program, Pepperdine University and Ora Dupree; Harvest House and Cindy Mattson; and, Southern California Library for Social Studies Research and Anthony Garry.
# # #
Established in 1985, JANM promotes understanding and appreciation of America's ethnic and cultural diversity by sharing the Japanese American experience. Located in the historic Little Tokyo district of downtown Los Angeles, JANM is a hybrid institution that straddles traditional museum categories and strives to provide a voice for Japanese Americans as well as a forum that enables all people to explore their own heritage and culture. Since opening to the public in 1992, JANM has presented over 70 exhibitions onsite while traveling 17 exhibits to venues such as the Smithsonian Institution and the Ellis Island Museum in the United States, and to several leading cultural museums in Japan and South America. For more information, visit janm.org or follow us on social media @jamuseum.