FOR IMMEDIATE RELEASE - January 24, 2020
PRESS CONTACTS:
Joseph Duong - jduong@janm.org - 213-830-5690
LONNIE BUNCH III ANNOUNCED AS KEYNOTE SPEAKER AT JANM'S 2020 ANNUAL GALA DINNER
---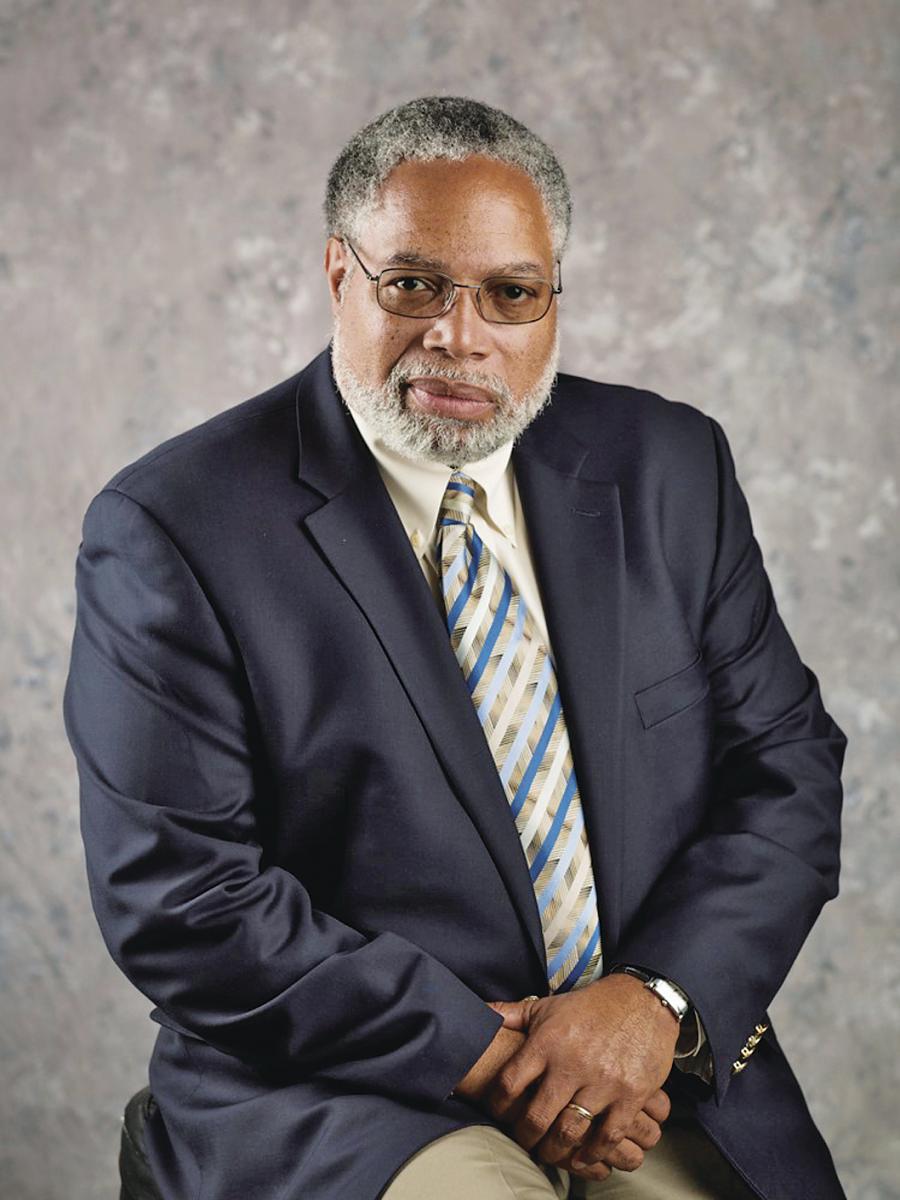 Los Angeles, CA – The Japanese American National Museum (JANM) is pleased to announce Lonnie Bunch III as the keynote speaker at its Annual Gala Dinner to be held on April 18, 2020 at the InterContinental Los Angeles downtown.
Lonnie G. Bunch III is the 14th Secretary of the Smithsonian. As Secretary, he oversees 19 museums, 21 libraries, the National Zoo, numerous research centers, and several education units and centers. Previously, Mr. Bunch was the director of the Smithsonian's National Museum of African American History and Culture. Mr. Bunch is also a widely published author, writing on topics ranging from the black military experience and the American presidency, to diversity in museum management and the impact of funding and politics on American museums.
The evening's theme will be Our Stories in Action and will highlight JANM's efforts to breathe new life in the museum's collections by making its artifacts and archives more accessible and universally relevant in the current cultural and civic landscapes.
The event is co-chaired for the museum by JANM Trustee Kari L. Nakama, Capital Group and JANM Governor Susan T. Morita, partner at Arnold & Porter.
The Gala Dinner evening will include JANM's popular Lexus Opportunity Drawing. This year's prize vehicle is the 2020 Lexus RX 450h. Opportunity Drawing entries are $25 each, $100 for five entries, and $500 for 30 entries. Entries can be requested by calling 213.830.5658, sending an email to galadinner@janm.org, or downloading an order form from janm.org/dinner2020.
Sponsorship and underwriting opportunities for the Gala Dinner are available. Send an email to galadinner@janm.org for details. Individual tickets for the event will go on sale in mid-February; the event is expected to sell out. Information is also available at janm.org/dinner2020.
NOW ON VIEW AT JANM:
Under a Mushroom Cloud: Hiroshima, Nagasaki, and the Atomic Bomb
Through June 7, 2020
Under a Mushroom Cloud features the damaged possessions left by the victims. Hiroshima and Nagasaki collected and preserved these artifacts, including clothing and other personal items. The exhibition is composed of photo panels and text panels that detail the histories of the cities, the development of the two bombs, their detonations, and the immediate aftermath for the survivors, known in Japan as hibakusha, of both cities.
Common Ground: The Heart of Community
Ongoing
Incorporating hundreds of objects, documents, and photographs collected by JANM, this exhibition chronicles 130 years of Japanese American history, from the early days of the Issei pioneers through the World War II incarceration to the present. In commemoration of the 30th anniversary of the Civil Liberties Act of 1988, the final section of Common Ground has been reimagined to further emphasize the redress movement, the landmark passage of the Act, and its relevance today.
ABOUT JANM
Established in 1985, the Japanese American National Museum promotes understanding and appreciation of America's ethnic and cultural diversity by sharing the Japanese American experience. Located in the historic Little Tokyo district of downtown Los Angeles, JANM is a hybrid institution that straddles traditional museum categories and strives to provide a voice for Japanese Americans as well as a forum that enables all people to explore their own heritage and culture. Since opening to the public, JANM has presented over 70 exhibitions onsite and traveled 17 of its exhibitions to locations around the world, including the Smithsonian Institution and the Ellis Island Museum in the United States, and several leading cultural museums in Japan and South America.
JANM is located at 100 N. Central Ave., Los Angeles. Museum hours are Tuesday, Wednesday, Friday, Saturday, and Sunday from 11 a.m. to 5 p.m. and Thursday from noon to 8 p.m. General admission is $16 adults, $7 students and seniors, free for members and children under age five. Admission is free to everyone on Thursdays from 5 p.m. to 8 p.m. and every third Thursday of the month from noon to 8 p.m. General admission prices and free admission times may not apply to specially ticketed exhibitions. Closed Mondays, 4th of July, Thanksgiving, Christmas, and New Year's Day. For more information visit janm.org or call 213.625.0414.
# # #