FOR IMMEDIATE RELEASE - January 21, 2020
PRESS CONTACTS:
Heidi Johnson - heidi@hijinxarts.com - 323-204-7246

TRANSCENDIENTS: Heroes at Borders A Contemporary Art Exhibit by Taiji Terasaki
Artist Taiji Terasaki Pays Tribute to 100+ Heroes From the Arts, Inter-Faith, Refugee, LGBTQ+ Communities & Beyond In 'Woven Stories' Installation at JANM
---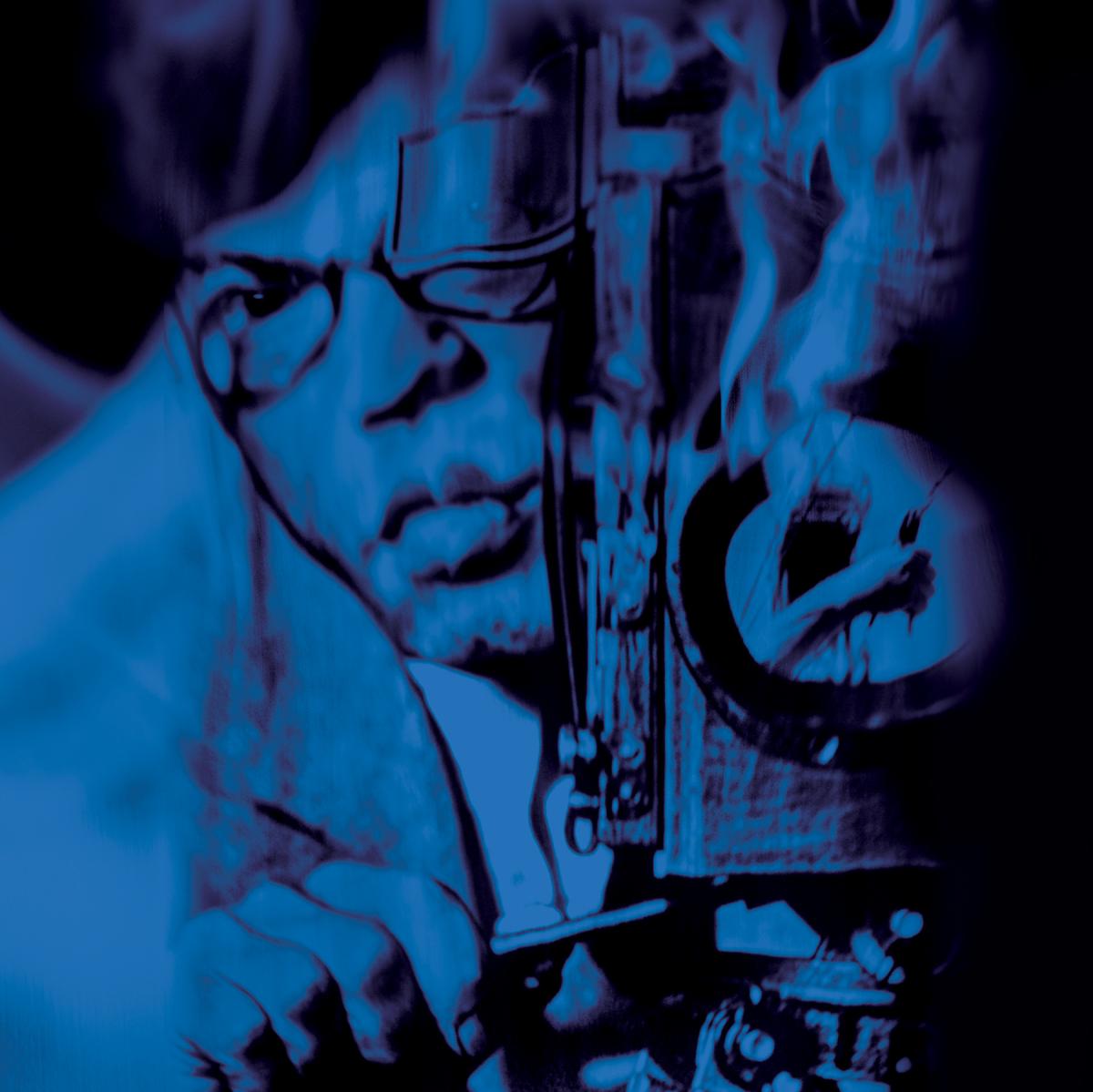 Los Angeles, CA–Celebrated multi-media artist Taiji Terasaki is hard at work on his next exhibition at the Japanese American National Museum (JANM), in remembrance of the 78th anniversary of Japanese American concentration camps in World War II. On February 19,1942 President Roosevelt signed an executive order that authorized the unconstitutional incarceration of American citizens and residents. TRANSCENDIENTS: Heroes At Borders will serve as a living memory of the Japanese American concentration camps, and as a tribute to activists from the arts, inter-faith, refugee, LGBTQ communities and beyond who continue the fight for democracy and justice for all. It will be on view at JANM from February 1 to March 29, 2020.
"The Japanese American National Museum is delighted to collaborate with artist Taiji Terasaki to present TRANSCENDIENTS: Heroes at Borders," says curator Emily Anderson, PhD. "As an institution born of a community's unjust World War II-era incarceration and the aftermath, JANM has long focused its attention on the consequences of prejudice, fear, and misuses of power. TRANSCENDIENTS shines a light on both celebrated and unknown 'heroes in our midst' who have dedicated their work to dismantling borders, speaking truth to power, and promoting reconciliation and understanding. JANM and Terasaki honor and celebrate diverse and all encompassing heroes, whose work ranges from advocating for the humane and just treatment of refugees and immigrants, to those who challenge power through interfaith social justice, to those who believe in the potential of former gang members to transform into leaders in their communities. TRANSCENDIENTS invites visitors to be challenged and inspired by these heroes, make connections between past and present, and contribute in their own ways to support a more just, fair, and compassionate society."
Terasaki's exhibition will completely transform the space at JANM, implementing immersive installations, projections onto vapor mist, film, floor-to-ceiling photographs, and lenticular structures. The show will be commemorated by a catalog edited by Shana Nys Dambrot, and feature essays by Dambrot and Peter Frank. The woven stories section of the exhibition will feature numerous individual weavings of imagery depicting the stories of the "heroes at borders" and highlighting the advocacy work they do. All images will then also be combined once again into one large-scale cohesive weaving.
The woven stories section will honor dozens of heroes both known and unknown, who have been recognized for their tireless work of advocating for marginalized communities. The heroes featured include:
George Takei is best known for his portrayal of Mr. Sulu in the acclaimed television and film series Star Trek. He's an actor, social justice activist, social media mega-power, and New York Times bestselling author. With the outbreak of World War II, Los Angeles, California-born Takei and his family were placed behind the barbed-wire enclosures of United States concentration camps along with 120,000 other Japanese Americans. He spent most of his childhood at Rohwer concentration camp in the swamps of Arkansas and at wind-swept Tule Lake segregation camp in northern California. Now a community activist, Takei serves as chair of the council of governors of East West Players, the nation's foremost Asian Pacific American theater. He is also a member of the Human Rights Campaign, the largest national lesbian, gay, bisexual, and transgender political organization. Takei is Chairman Emeritus of the Japanese American National Museum's Board of Trustees; a member of the US-Japan Bridging Foundation Board of Directors; and served on the Board of the Japan-United States Friendship Commission under President Bill Clinton. In recognition of his contribution to the Japan-United States relationship, in 2004, Takei was conferred with the Order of the Rising Sun, Gold Rays with Rosette, by His Majesty, the Emperor of Japan.
Robbie Conal has spent his 24-year career blending visual arts with his unique brand of activism, to create satirical street posters that target politicians, televangelists and global capitalists.
Zackary Drucker is an independent artist, cultural producer, and trans woman who breaks down the way we think about gender, sexuality, and seeing. She has performed and exhibited her work internationally in museums, galleries, and film festivals including the Whitney Biennial 2014, MoMA PS1, Hammer Museum, Art Gallery of Ontario, MCA San Diego, and SF MoMA, among others. Drucker is an Emmy-nominated Producer for the docu-series This Is Me, as well as a Producer on Golden Globe and Emmy-winning Transparent.
Lauren Bon is an environmental artist whose practice, Metabolic Studio, explores self-sustaining and self-diversifying systems of exchange that feed emergent properties that regenerate the life web.
Andy Lipkis is a practical visionary who has dedicated his life to healing the environment while improving the lives of individuals and communities. He founded TreePeople in Los Angeles in 1973 at age 18 and continues to serve as its President. Lipkis has spearheaded an approach using trees and forest-inspired technologies to make cities sustainable while mitigating floods, drought, pollution, and global warming. This approach is being demonstrated in L.A. as a model for cities everywhere.
Nobuko Miyamoto, a Japanese-American actress and performer who founded Great Leap, a Los Angeles-based, multicultural arts organization which uses art as both performance and creative practice to deepen relations among people of diverse cultures and faiths and to transform how we live on the earth.
Rabbi Susan Goldberg, a firebrand of an activist from a family of radicals and activists. Her aunt, Jackie Goldberg, served on LA's city council as its first openly lesbian member and is now on LA's School Board (as she once was 40 years ago). Goldberg has formed her own congregation, Nefesh, which has an engaged group of members with information going out not just about the Jewish holidays, but about which protests are happening and when. Goldberg has been arrested more than once for putting her own body in the line of dissent - most recently when it comes to the detention of immigrants and the separation of families. She has also been a key leader in the Muslim-Jewish organization New Ground which brings together these two communities.
Father Gregory Boyle is the founder of Homeboy Industries, the largest gang-intervention, rehabilitation, and re-entry program in the world. He witnessed the devastating impact of gang violence on his community during the so-called "decade of death" that began in the late 1980s and peaked at 1,000 gang-related killings in 1992. In the face of law enforcement tactics and criminal justice policies of suppression and mass incarceration as the means to end gang violence, he and parish and community members adopted what was a radical approach at the time: treat gang members as human beings. In 1988 they started what would eventually become Homeboy Industries, which employs and trains former gang members in a range of social enterprises, as well as provides critical services to thousands of men and women who walk through its doors every year seeking a better life.
Ron Finley is a "guerrilla urban gardener" who came to fame when he challenged the city of LA's laws governing where you can or cannot grow food. He used the area between the sidewalk and the street (often called the "parkway" in Los Angeles - although the term varies from city to city). By growing food in this area, he transformed this part of South Los Angeles from a desolate spot to a community garden and a place for fresh food. He then took this idea public. He worked around the city and then around the country to push for people to take control over their own neighborhoods and to empower them to grow food for their community. He also got the laws changed here in LA as well.
Nalleli Cobo, at only 18 years old, has been named one of the 100 most influential people on climate policy. She is an environmental justice activist who has been using the power of her voice and the trauma of her lived experience to fight against a powerful polluter. Since the age of ten, Cobo has advocated for the right to health and the right to clean air. She fights for environmental justice using community organizing, public testimony, policy advocacy, public speaking, social media, and toxic tours to amplify her message.
Lewis MacAdams is a political activist, poet, journalist, and filmmaker. He is one of LA's premier social entrepreneurs. In 1985, MacAdams co-founded The Friends of the Los Angeles River (FoLAR) with the goal of returning what had become a massive flood control channel and environmental scar into a semblance of the waterway it had once been.
The full confirmed list of heroes includes:
Adonia Lugo · Betto Arcos · Johng Ho Song · Kamau Daa'ood · Manal Aboeleta · Maya Paley · Nobuko Miyamoto · Rabbi Susan Goldberg · Ron Finley · Rudy Espinoza · Ara Oshagan · John Malpede · Azia Hasan · Andy Lipkus · DJ Kurs · Jacob Bender · Alexia Salvatierra · Viet Thanh Nguyen · Carol Wells · Nalleli Cobo · Gilda Hass · Evan Kleiman · Lula & Erwin Washington · Rick Nahmias · Lauren Bon · Lewis MacAdams · Patrisse Cullors · Robbie Conal · · Zackary Drucker · ·The Accomplices · George Takei · Lisa Harper · Bill Watanabe · traci kato-kiriyama · Angelica Salas · Jeff Chang · Martin Wong · Satuski Ina · Dale Minami · Jonathan Ryan · Father Greg Boyle · Kristi Yamaguchi · Hadi Selehi · Bernice Akamine · Nandita Sharma · Nainoa Thompson · Haunani Kay Trask · Kim Abeles
TRANSCENDIENTS: Heroes At Borders will be on view from February 1 to March 29, 2020. The Japanese American National Museum is located at 100 North Central Avenue, Los Angeles, CA 90012.
About Taiji Terasaki
Taiji Terasaki is a Japanese American artist based in Honolulu, Hawaii. Growing up in a family of scientists and creatives, with a formal arts education, Terasaki has spent more than 30 years exploring avant-garde innovations in his craft, working in photography, sculpture, immersive and large-scale installations, and pioneering mediums like mist projections as canvas. His cutting-edge presentations are often juxtaposed by the subjects of cultural and environmental conservation, preservation, and restoration.
Terasaki made his public debut in 2017 with REBIRTH at Honolulu's Ward Center, and Edible Landscapes for the Trillenium in conjunction with "Contact 3017: Hawai?i in 1,000 Years" at Honolulu Museum of Art. That same year, his first solo exhibition, Feeding the Immortals, premiered at the Ravizza Brownfield Gallery. Stemming from Terasaki's search for ritual and meaning in death following the passing of his father, the exhibit was comprised of mixed media works with ceramic, photography, vapor projections, video, and ceremonial performance—all honoring and paying tribute to those beloved who have passed on.
Since then, Terasaki has invested his considerable energy into large-scale and civic art projects. He had shown in Hawai?i, throughout the continental U.S., and internationally–most notably at the Curitiba Biennial in 2017. Terasaki's most recent project, TRANSCENDIENTS: Immigrant Stories of Place, poetically holds space for the immigrant populations that comprise America, celebrating their contributions through technology-based storytelling, contemporary portraiture, and immersive experiences. Driven to advance Honolulu's arts community, Terasaki served on the board of directors for the Honolulu Museum of Art for many years and currently serves on the board of directors for the Honolulu Biennial Foundation. He is Board President of the Taiji and Naoko Terasaki Family Foundation, as a board member for the L.A.-based Terasaki Family Foundation, and as Board President of Art Explorium, a beloved nonprofit arts foundation for children that he co-founded with his wife Naoko and family friends Nate and Heather Smith. Terasaki most recently founded Terasaki Exhibitions, a 501c3 non-profit whose mission is to inspire global change through art.
Terasaki studied in the MFA programs at both Hunter College in New York and Cal State Long Beach, and holds a BFA from UC Irvine. He currently resides in Honolulu with his wife and two children.
About the Japanese American National Museum
The mission of the JANM is to promote understanding and appreciation of America's ethnic and cultural diversity by sharing the Japanese American experience. We share the story of Japanese Americans because we honor our nation's diversity. We believe in the importance of remembering our history to better guard against the prejudice that threatens liberty and equality in a democratic society. As a world-class museum, we strive to provide a voice for Japanese Americans and a forum that enables all people to explore their own heritage and culture. We promote continual exploration of the meaning and value of ethnicity in our country through programs that preserve individual dignity, strengthen our communities, and increase respect among all people. We believe that our work will transform lives, create a more just America and, ultimately, a better world.
# # #