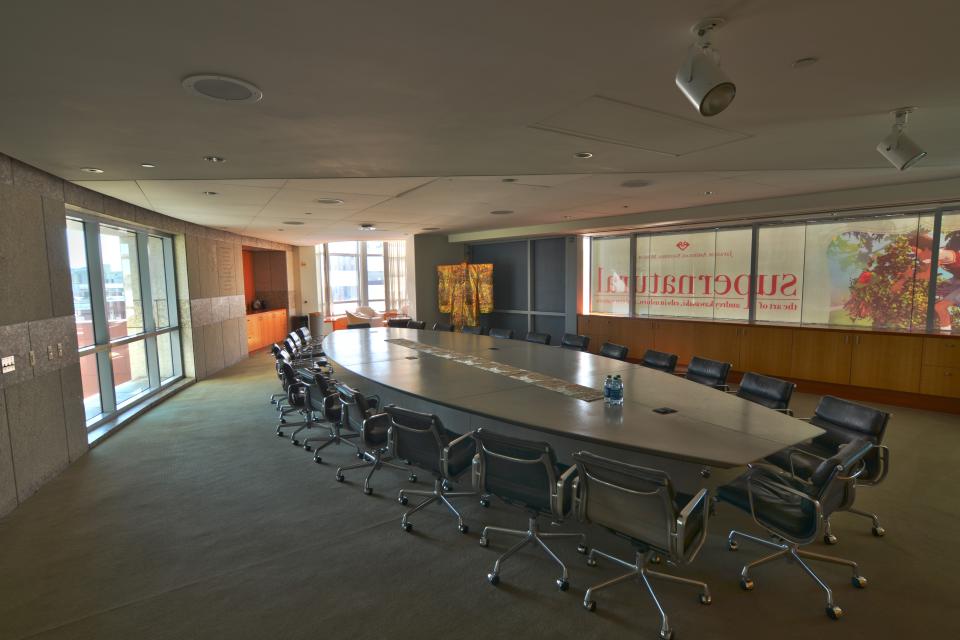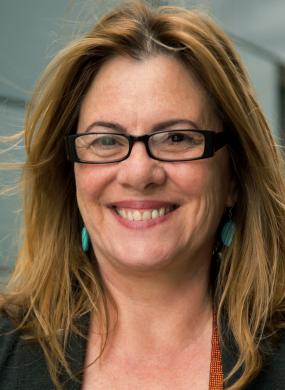 Ann Burroughs
President and CEO
Ann Burroughs was chosen by the JANM Board of Trustees to serve as its President and CEO in March 2017 after first serving in an interim capacity beginning in June 2016. An internationally recognized leader in the fight for human rights, she was elected as Chair of Amnesty International's Global Assembly and as Chair of the Japanese American Confinement Sites Consortium. Ms. Burroughs' life-long commitment to racial and social justice was shaped by her experience as a young activist in her native South Africa when she was jailed as a political prisoner for her opposition to apartheid. She has previously served as Executive Director of the Taproot Foundation and as the Executive Director of LA Works. Ms. Burroughs also worked as a consultant for the Omidyar Network, the Rockefeller Foundation, and the government of South Africa.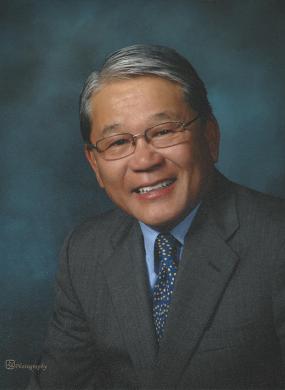 William T Fujioka
Chair, Board of Trustees
William T Fujioka is a third-generation Japanese American who started his forty-four-year career in public service working for the County of Santa Cruz while attending the University of California, Santa Cruz in the early 1970s. After graduating in 1974, he interned with the Los Angeles Police Department for the City of Los Angeles. In 1978, he left the city and spent the next nineteen years working for Los Angeles County. In 1999, he was appointed city administrative officer for the City of Los Angeles, the first person of color to hold that office. He initially retired in February 2007, but returned to public service in July when he was appointed the first chief executive officer for Los Angeles County. He retired from public service on November 30, 2014. He steps into his role as chair in 2022 after serving on JANM's board for the past five years and as the executive committee chair for nearly two years. His mother, Linda Fujioka, participated in JANM's initial fundraising effort and was a long time volunteer and docent.
Body 1
Board of Trustees
William T Fujioka, Chair, Board of Trustees
Robert T. Fujioka, Vice Chair
Kristine M. Nishiyama, Secretary
Harvey H. Yamagata, Treasurer
Ann Burroughs
Ernest Y. Doizaki, Chairman Emeritus
Kathryn Bannai
Koji F. Fukumura
Meloni Hallock
Stephen Kagawa
Paul Kosasa
Randall R. Lee
Ed "Sugi" Morimoto 
Susan Morita
Kari Nakama
Michael Okabayashi
Mark Okada
Kenneth A. Picerne
Wendy C. Shiba
Dennis R. Sugino
George H. Takei, Chairman Emeritus
Gordon Yamate, Chairman Emeritus
Emeritus Board of Trustees
Bruce T. Kaji,* Founding President and Chairman Emeritus
Honorable Norman Y. Mineta,* Chairman Emeritus
Margaret Y. Oda, EdD,* Chairman Emeritus
Francis Y. Sogi,* Chairman Emeritus
Yoshihiro Uchida, Chairman Emeritus
Elaine Y. Yamagata,* Chairman Emeritus
Board of Governors
Vicki Ariyasu
Julie Azuma
Akemi Kondo Dalvi
Tracey Doi
Glen S. Fukushima
Kenneth Hamamura
Ann F. Harakawa
Jennifer Hirano
Chris Hope
Doug Ichiuji
Thomas Iino
Ken Inouye
Yuko Kaifu
Gene S. Kanamori
Michael T. Kawachi
John E. Kobara
Nikki Kodama
Masatoshi Komoriya
Akemi Kurokawa
Jeff Maloney
Warren H. Maruyama
Nancy Matsui
David Mineta
Michele Miyakawa
Josh Morey
Floyd Mori
Richard I. Morimoto
Gary S. Moriwaki
Greg Nakahira
Tomoki Nakatani
Douglas W. Nelson
David Nishida
Daniel Nishikawa
David Ono
Susan J. Onuma
Jennifer Sabas
Kelly Saito
Koji Sato
Floyd D. Shimomura
Lisa Sugimoto, EdD
Taiji Terasaki
Tamlyn Tomita
Kent Tsukamoto
Jill Watanabe
Richard Watanabe, PhD
Christine Wilkinson, PhD
Mark Yamagata
Christopher Yang
Emeritus Board of Governors
John N. Fuyuume*
Honorable Daniel K. Inouye,* Chairman Emeritus, Board of Governors
Richard H. Kosaki, PhD
Takashi Makinodan, PhD*
Sanbo S. Sakaguchi, MD*
Tomoye Takahashi*
Honorary Board of Governors
Honorable Mazie K. Hirono
Honorable Michael M. Honda
Honorable Doris Matsui
Hiroshi "Hershey" Miyamura
Honorable Alan Nakanishi
Robert C. Nakasone
Honorable Lucille Roybal-Allard
Honorable Sharon Tomiko Santos
Consul General Kenko Sone
Peter V. Ueberroth
Honorable Lynne Kobashigawa Waihee
*deceased
As of 5/14/23