FOR IMMEDIATE RELEASE - May 20, 2021
PRESS CONTACTS:
Joseph Duong - jduong@janm.org - 213-830-5690
THE JAPANESE AMERICAN NATIONAL MUSEUM (JANM) AWARDED NEW $1.5 MILLION GRANT FROM THE LA ARTS RECOVERY FUND
---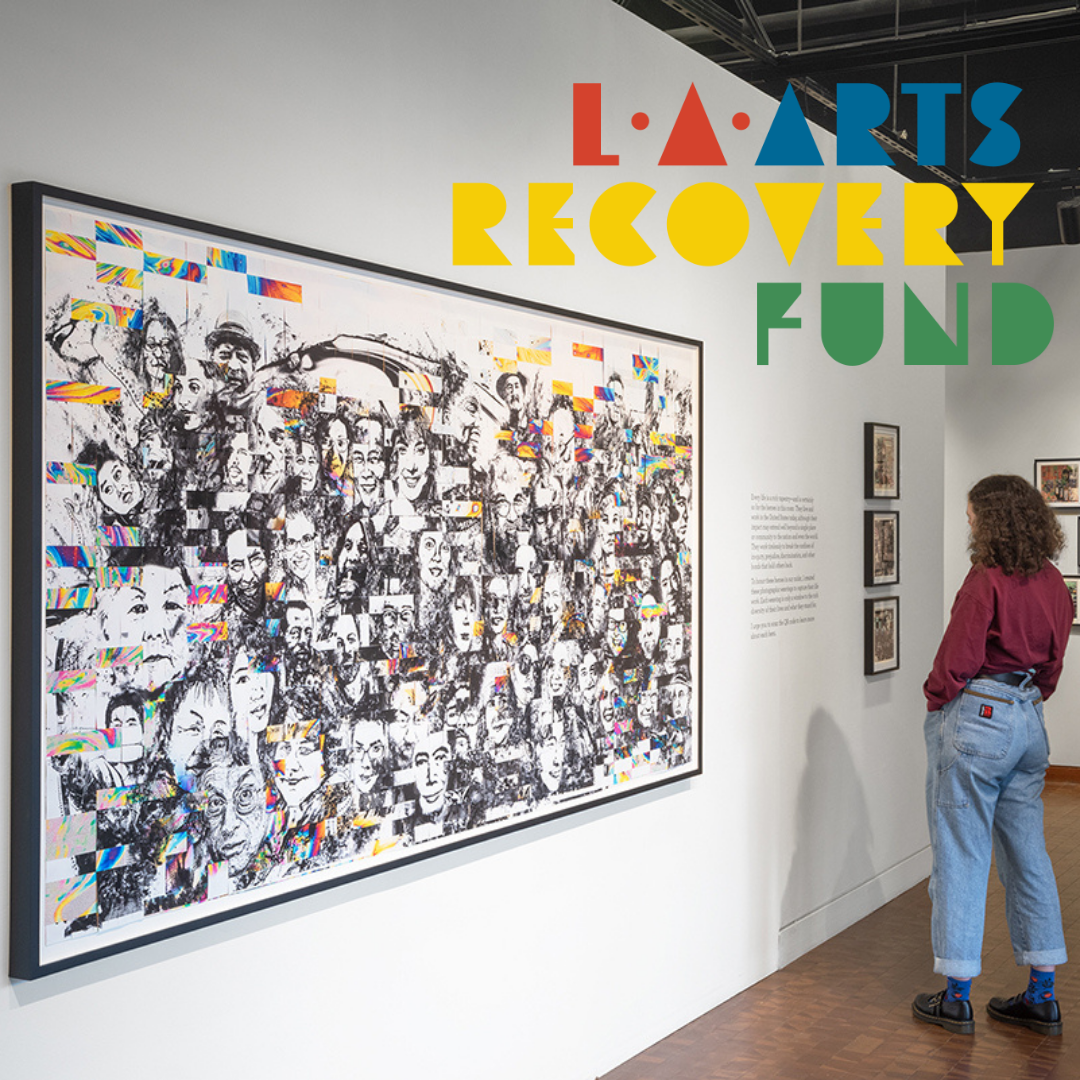 LOS ANGELES – The Japanese American National Museum (JANM) is honored to receive a $1.5 million grant from the LA Arts Recovery Fund that will help the Museum continue its exhibits, events and other projects after a yearlong closure. 
The grant, which will be paid over two years, assists JANM with rebounding after a challenging year in which the museum pivoted to online tours, programs and events, store sales, and its annual Gala.
"After a long pandemic year when we were forced to close our doors, JANM greatly values this 'lifeline' grant from The LA Arts Recovery Fund. It allows us to continue to leverage the lessons of history as educational paths for diversity and tolerance, and to make key investments in our long-term sustainability and resilience," said Ann Burroughs, President and CEO of JANM. "We extend our heartfelt congratulations to our sister organizations who are part of this funding cohort and know how important this "lifeline" is to all of us."
"When we tell the Japanese American story of WWII incarceration in U.S. concentration camps, the lessons in civil rights violations have a contemporary relevance and urgency that resonate deeply across the country. Our nation's ongoing challenges of racism and civil rights abuses intersect with our exhibits and programs at the Japanese American National Museum," Burroughs said. "For nearly 30 years, we have used the lessons of Japanese American incarceration and anti-Asian history to chart a path towards racial justice."
More than 20 funders joined The LA Arts Recovery Fund, which will provide multi-year operating support for small- and medium-sized arts organizations impacted by the COVID-19 pandemic. The LA Arts Recovery Fund was initiated by the J. Paul Getty Trust, and is administered by the California Community Foundation.
The LA Arts Recovery Fund was also seeded with a challenge grant from the Ford Foundation's "America's Cultural Treasures" (ACT) regional initiative that supports Black, Latinx, Asian, and Indigenous arts organizations impacted by the COVID-19 pandemic. The Ford's ACT goal is to heighten awareness of the diversity of artistic expression in America. Local funders agreed to match the Ford Foundation's challenge grant to assist exceptional regional or local arts and cultural organizations that were historically under-represented and underfunded.
America's Cultural Treasures is a two-pronged national and regional Ford Foundation program that acknowledges and honors the diversity of the nation's artistic excellence. JANM was first selected in October 2020 as part of the national ACT initiative with a $5.6 million grant over four years.
JANM reopened its doors in April with timed, limited admissions Friday through Sunday. The Museum continues to offer online arts and cultural programs, forums, films and virtual tours. Past JANM exhibits have focused on cultural exhibits as diverse as concentration camp art, Japanese American gardeners, and Hello Kitty.
JANM also partners with other museums, including the Arab American National Museum (AANM), also a Ford ACT grantee. Most recently, JANM hosted the 2018 AANM exhibit "What They Carried" with items carried by refugees from Syria and Iraq.
###
Established in 1985, JANM promotes understanding and appreciation of America's ethnic and cultural diversity by sharing the Japanese American experience. Located in the historic Little Tokyo district of downtown Los Angeles, JANM is a hybrid institution that straddles traditional museum categories and strives to provide a voice for Japanese Americans as well as a forum that enables all people to explore their own heritage and culture. Since opening to the public in 1992, JANM has presented over 70 exhibitions onsite while traveling 17 exhibits to venues such as the Smithsonian Institution and the Ellis Island Museum in the United States, and to several leading cultural museums in Japan and South America. For more information, visit janm.org or follow us on social media @jamuseum.